We are always excited to showcase the best casino restaurants throughout the region. Whether it is a casual oyster bar, or a premium steakhouse with a vast wine selection, we have found some sure bets when it comes to dining on your next casino adventure. Be sure to carve out some time to check a few of these great selections out!
Biloxi, Mississippi
Beau Rivage Resort & Casino
1-888-750-7111 | BeauRivage.com
Food Finds: BR Prime, Jia-Teppanyaki, Coast Seafood & Brew, Stalla, Terrace Café, The Buffet, The Roasted Bean, Pool Bar & Café, Snacks, Haagen Dazs
On a visit to Beau Rivage, guests quickly learn there is much more than gambling to fill your itinerary, and food is certainly one of them. Whether you are looking for fine dining or casual and quick, there are plenty of options to choose from.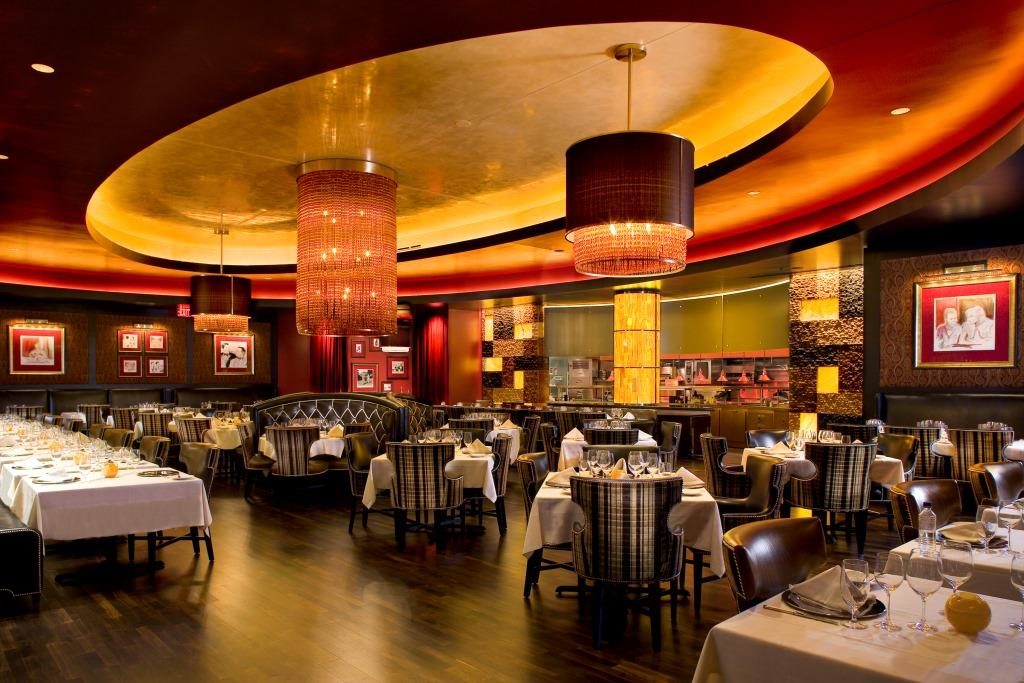 For fine dining, BR Prime is a premium steakhouse offering some of the finest steaks and seafood on the coast in an intimate, white table cloth setting. Jia is accurately described as 'Asia without borders' with a menu chalked full of culinary masterpieces from Japan, Thailand, China, Korea and Vietnam in a contemporary Zen-inspired setting. and it couldn't be more accurate. If you like Asian cuisine, this is the place for you. Stalla is your classic Italian restaurant offering favorites ranging from spaghetti and homemade meatballs to chicken parmigiana and veal piccatta. And the latest restaurant addition is Coast Seafood & Brew (Pictured) where you will find the freshest oyster bar and other seafood offerings including 40 craft beers. If you like buffets, The Buffet at Beau Rivage will peak your taste buds offering carving stations, made to order pastas and breakfast favorites and a gourmet dessert display that will certainly test your will power!
Biloxi, Mississippi
IP Casino Resort & Spa
1-888-946-2847 | IPBiloxi.com
Food Finds: thirty-two, tien, Costa Cucina Italian Restaurant, Back Bay Buffet, Highlights Sports Lounge, High Tide Café, Quench, Infusion Coffee Bar
IP Casino is a premier resort and entertainment destination that prides itself on excellent customer service and the ultimate offerings. Whether it is checking out headlining entertainment, enjoying the relaxing spa or pool area or kicking back in style in Chill Ultra Lounge, IP has something for you.
When it comes to dining, you are surely in the right spot. Located on the thirty-second floor, be sure to check out thirty-two, a premium seafood and steakhouse offering unparalleled views of the coast with floor to ceiling windows lining the perimeter of the dining room. Guests will find seafood favorites including scallops and lobster as well as magnificent meat selections such as a 48 ounce Tomahawk Rib eye, 14 ounce Delmonico or 1855 Black Angus New York Strip.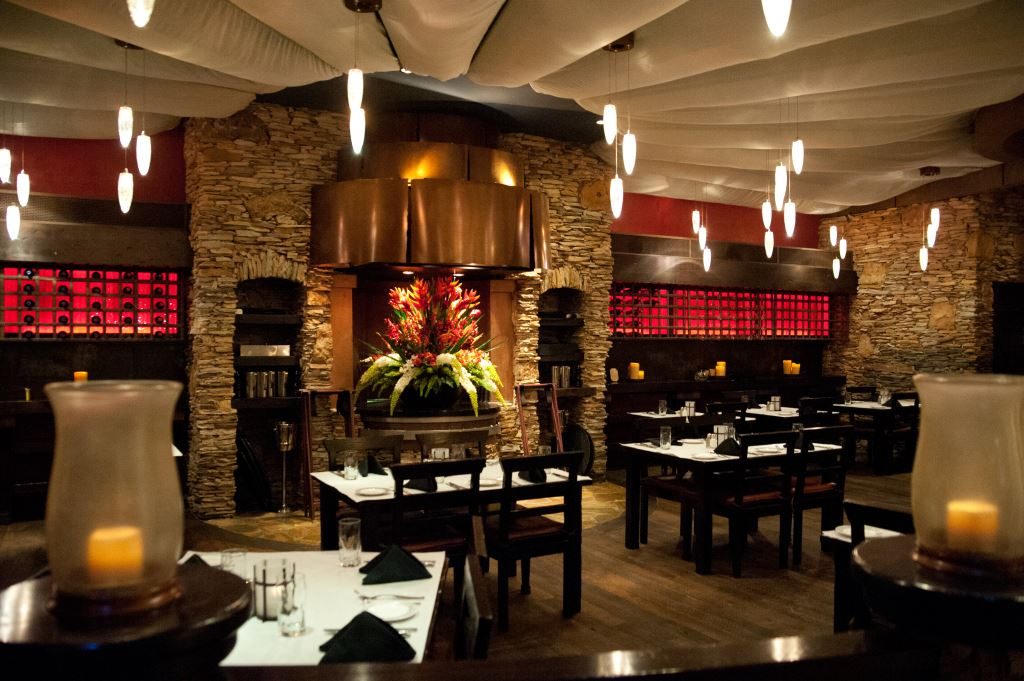 Costa Cucina Italian Restaurant  (Pictured) offers a wide range of classic pastas including Veal Scalloppini with fresh seafood, Lasagna Bolognese and Steak Vincenzo.
If chicken is your preference, don't miss the Chicken Marsala, Parmesan or Piccata.
For the flair of Asian cuisine, tien offers an authentic teppanyaki experience with a twist. In addition to Asian stables such as lobster rolls, tempura and pad thai, be sure to check out the fresh oysters offered in various styles, house specialty sushi and sashimi and seafood favorites including lobster, Gulf Shrimp and flounder.
D'Iberville, Mississippi (Biloxi area)
Scarlet Pearl Casino Resort
1-888-752-9772 | ScarletPearlCasino.com
Food Finds: Scarlet's Steaks & Seafood, Chopstx Noodle Bar, Butler's Bar & Lounge, Waterfront Buffet, Under the Oak Café
Scarlet Pearl Casino Resort is the latest casino resort addition to the Gulf Coast and is already getting great reviews and accolades. In addition to doing great in Southern Gaming's Readers' Choice awards this year, the buzz is still in the air about the property's Chef Anthony Rematta winning first place in our recent Casino Chef Showdown(Checkout his profile on page 24). So, when it comes to cuisine, you are sure to hit the jackpot on your visit.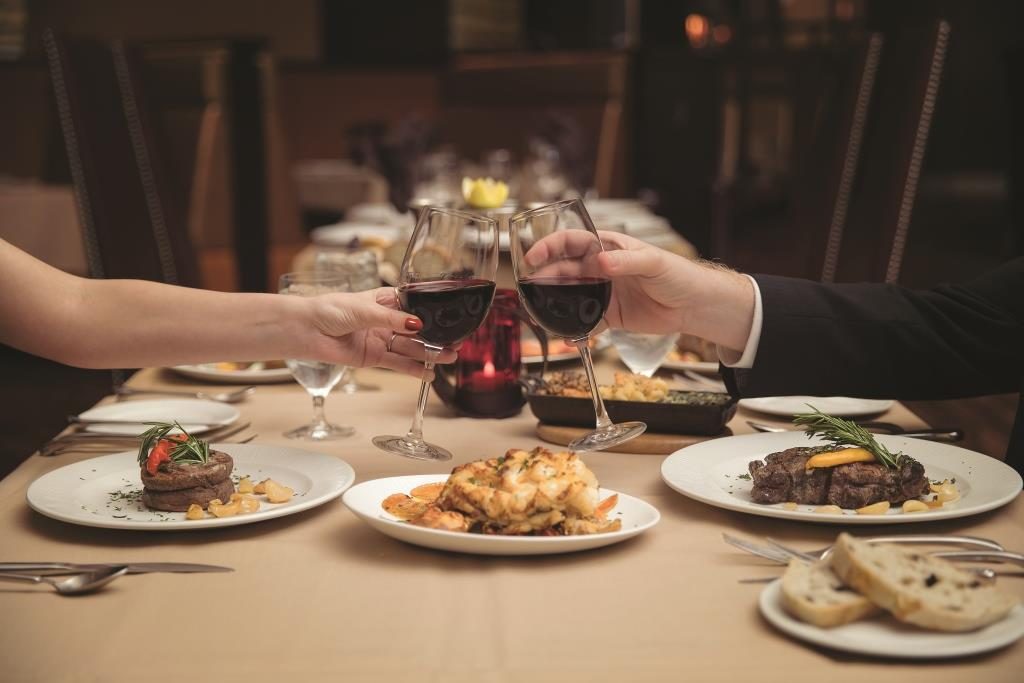 For fine dining, Scarlet's Steak & Seafood is located near the entrance of the casino and offers an intimate setting and a well-rounded menu. Whether you are in the main dining room, one of the two private dining rooms, or at the horseshoe shaped bar, you are sure to have a memorable experience. Staples include filets, rib eyes and New York strip, but the menu also offers Rack of Lamb, Delmonico, Oysters and seafood as well. If you don't necessarily want an elegant sit down dinner, check out Butler's Bar & Lounge that is actually connected to Scarlet's. Butler's offers an Oyster bar, seafood appetizers, steak and burger sliders and more on a casual, yet wide variety menu.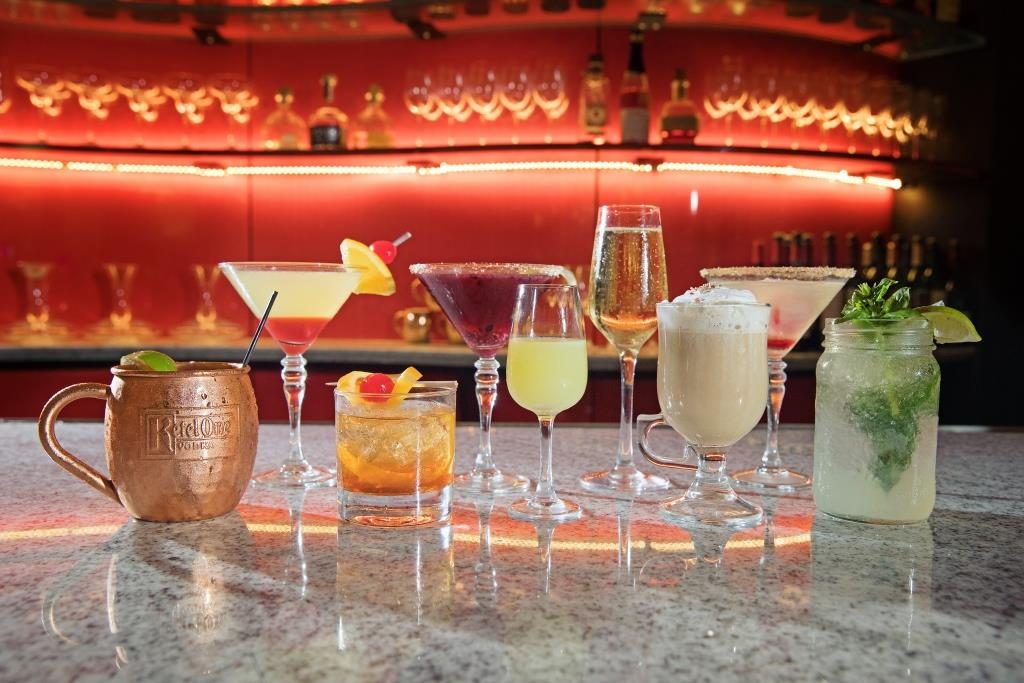 Also, be sure to check out some of the craft cocktails at Butler's Bar including the Lemon Drop Martini, Scarletini or Bourbon Peach Tea for a refreshing libation. Other casual dining options include the Chopstx Noodle Bar with spring rolls, various Banh Mi's (Vietnamese Sandwiches) and Pho's (Vietnamese Soups) including noodle soups with chicken, shrimp, chicken and other flavorful ingredients.
For American signature staples, visit Under the Oak Cafe where you'll find the Scarlet burger, bang bang shrimp, salads and more; enjoy it all under a preserved Oak tree in the casino.
Tunica, Mississippi
Gold Strike Casino Resort
1-888-245-7829 | GoldStrike.com
Food Finds: Chicago Steakhouse, Pickle & Jam, Buffet Americana, Atrium
As you approach the casino hot bed known as Tunica, it is hard not to notice the 31-story gold towering hotel that is Gold Strike Casino Resort. While the MGM Resorts International property is home to over 1,100 rooms, an 800-seat theatre, two bars and an indoor pool, there is clearly an emphasis on dining options. Whether you are looking for a fine dining experience, buffet or casual quick bites, you'll find them at Gold Strike.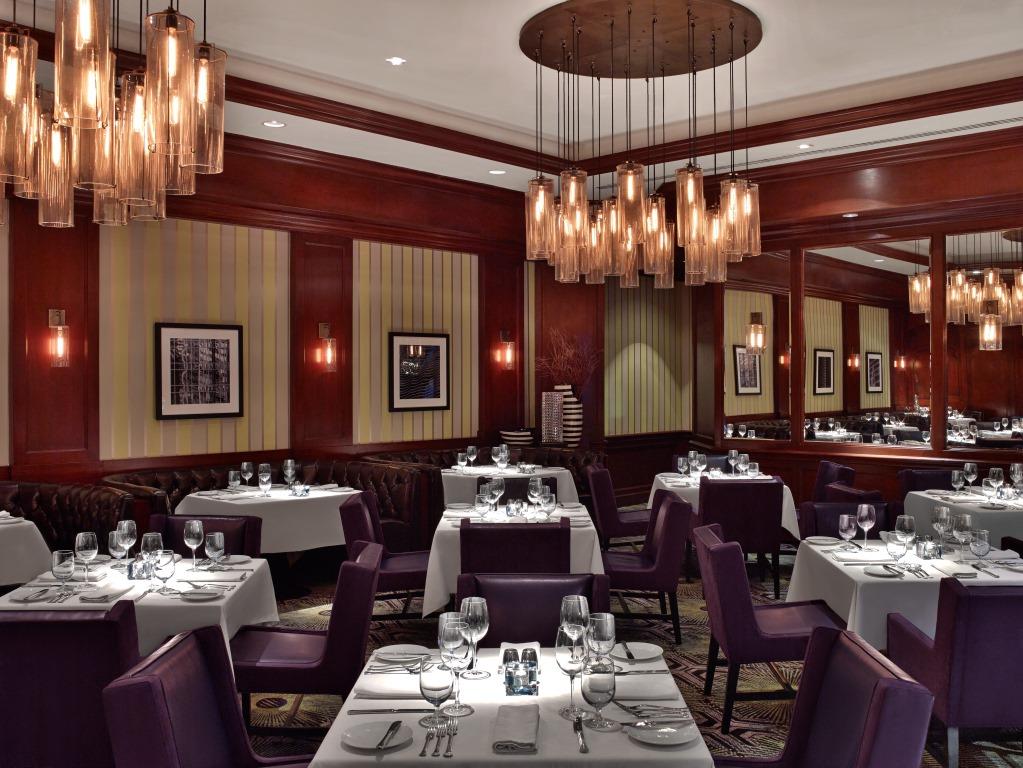 For fine dining, look no further than the award-winning Chicago Steakhouse located just off the casino floor. Chicago Steakhouse offers a traditional upscale steakhouse experience complete with mahogany wood and top-notch service. Once you step into the lobby of the restaurant you'll feel like you are at a big city restaurant. An inviting bar and lounge area greets guests and opens to a large white table cloth dining room with a relaxed décor and ambiance. Chicago Steakhouse features a fusion of contemporary and traditional styles mixed to create a meal to remember. The menu is chalked full of premium cut steaks and fresh seafood as well as house specialties including Alaskan Halibut, Braised Wagyu Beef Short Ribs, Wild Boar Bolognese and more including a dessert menu to die for. From filet mignon to king crab legs and ribeye steaks, Chicago Steakhouse serves a meal that will make a lasting impression.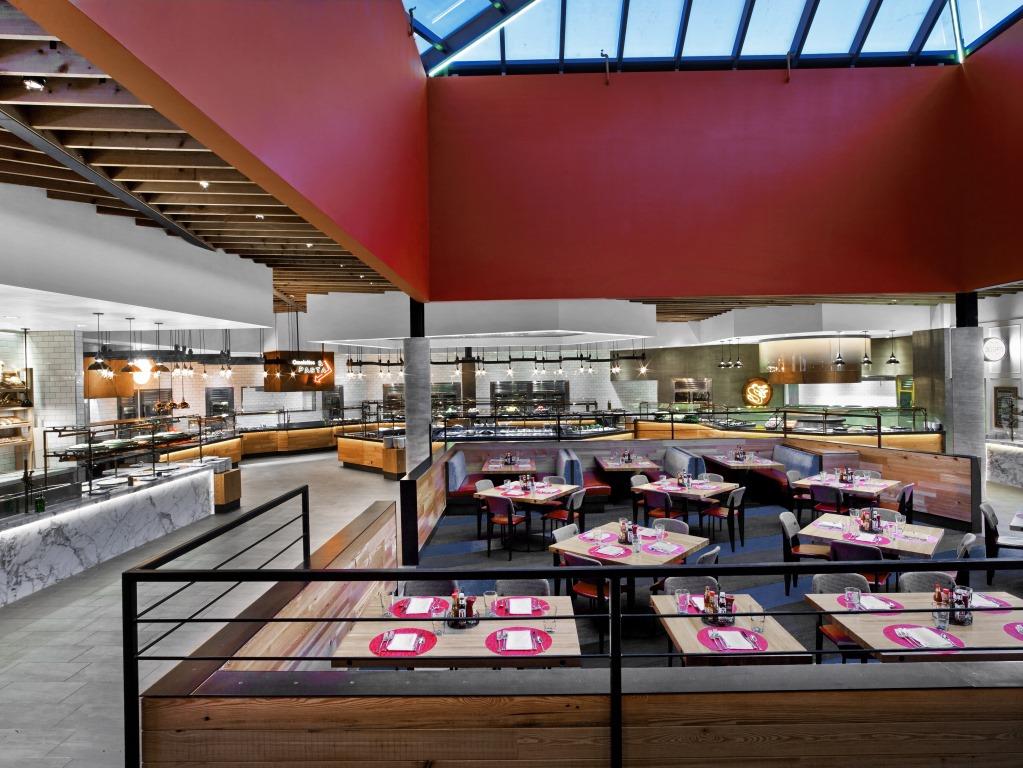 Another great find at Gold Strike is Buffet Americana. An $8 million facelift in 2014 expanded the buffet to 13,500-square-foot. Buffet Americana emphasizes fresh, made-to-order meals at stations designed to recreate the feeling of an upscale specialty food market. Many stations – including those offering pasta, omelets, wood-fired pizza, do-it-yourself yogurt bar and a customized Mongolian grill– allow diners to design their own dishes while chefs prepare them fresh on the spot. Buffet Americana introduces a contemporary cooking concept to the Mid-South with delicious kabobs, Tikka skewers and freshly baked Indian breads prepared in the only Tandoori oven found in Mississippi. Other sections offer traditional Southern cooking favorites and seafood selections while highlighting ingredients from local farms and suppliers. On weekends, Buffet Americana caters to seafood lovers. Guests can enjoy all-you-can-eat snow crabs every Friday and Saturday night. Buffet Americana also offers complimentary beer and wine every Friday and Saturday night – the area's only restaurant offering of its kind. The setting feels more like a restaurant than an average buffet and the service always comes with a smile.
Other property quick bites and menus can also be found at Pickle & Jam, a casual eatery just off of the loby serving burgers, sandwiches and craft beer selections.
The chef says: Gaming and dining go hand-in-hand, and nowhere is that more true than Gold Strike. We have dining options for all tastes and offer a wide selection at each restaurant. We cater to our guests and understand that dining is a major part of the resort experience. One way of thanking our guests for visiting is to give them a great meal, and that's top priority at all of our outlets. – Anthony Cieplinski, Executive Sous Chef
Tunica, Mississippi
Hollywood Casino Tunica
1-800-871-0711 | HollywoodCasinoTunica.com
Food Finds: Fairbanks Steakhouse, Celebrity Grill, Epic Buffet
If you are looking to be treated like a star, Hollywood Casino is the place to be. While on first glance it may appear that movie memorabilia and celebrity status steals the show, in reality, this place is all about creating a premium experience for their guests. The property continues to make updates including their rooms, restaurants and even their massive indoor pool area scheduled to be completed later this year. But when it comes to food, this place is spot on and aims to please with each.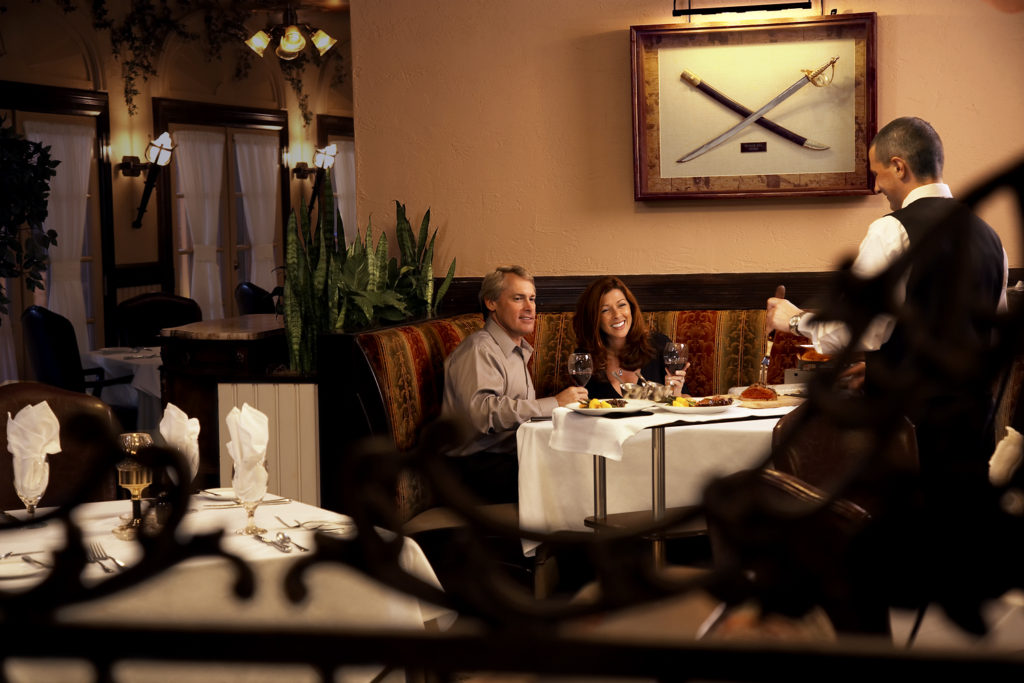 For fine dining, the award-winning Fairbanks Steakhouse is always a hit. Located on the second floor overlooking the casino, guests will find an elaborate menu of steaks and seafood as well as a three-course and six-course tasting menu that are both popular. The three-course menu ($29.99) comes with salad or soup, choice of beef tenderloin or salmon with sides and a dessert. With the six-course menu you'll find crab ravigote, stuffed Piquillo pepper, gumbo, sea bass, tournedos of beef tenderloin and crème brulee to round out the meal. There is a reason this restaurant has been voted best steakhouse in Tunica for six years running, so be sure to make it a point to stop by. Casual dining can also be found at the Celebrity Grill and offers both breakfast and dinner options including breakfast sandwiches (For under $5), Steak and Eggs, Omelets and other staples. On the dinner menu, you'll find burgers, sandwiches, pizzas and more all at reasonable prices. Lastly, the Epic Buffet is conveniently located just off the casino floor and was designed to resemble a movie studio backlot with multiple stations, a carving station and Prime Rib and Crab Legs on Fridays and Saturday.
Marksville, Louisiana
Paragon Casino Resort
1-800-946-1946 | ParagonCasinoResort.com
Food Finds: Legend's Steakhouse, Market Place Buffet, Roxy's Diner, Big Daddy E's, Tamahka Grill, Café Paragon, Gator Coffee Co., Atrium Bar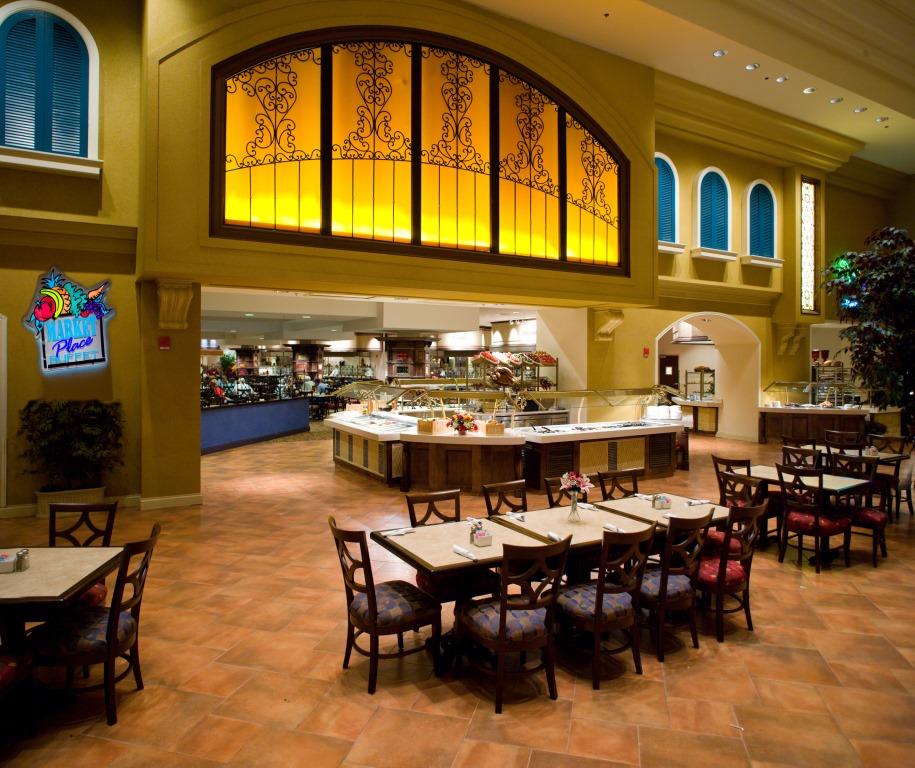 When a property has eight dining outlets and daiquiri bar, you know you are in for something good! Welcome to Paragon Casino Resort where guests always find great casino action, fantastic entertainment, and never go hungry! Located in South Central Louisiana near Alexandria, the resort awaits and delivers on the high expectations of its customers.
For fine dining, Legends Steakhouse is a must with an extensive wine list, menu selection that is much more than steaks and seafood and delicious desserts. Interesting menu items include Shrimp Michael featuring bacon wrapped jumbo shrimp with seafood stuffing and Mozzarella ($18), Salmon Oscar with lump crab meat, asparagus and hollandaise ($25) and the Crawfish Mac & Cheese ($10). If you can't decide how to get your meal started, they are also offering an Anniversary Appetizer Special that includes crab cakes, shrimp Michael and chicken skewers for just $23.
Casual dining options include Big Daddy E's where you'll find various Poboy's, Oysters, burgers and more as well as several craft cocktails including Appletini's, Chocolate Martini's, Mardi Gras mango and more. Another great casual find is Roxy's Diner that has all of the cravings you might desire and is also open 24 hours! Poboys, cheese steaks, sliders, gumbo are some of the menu favorites, and don't miss the Chicken & Waffles or The Gambler breakfast platter served under the All-day breakfast options!
Market Place Buffet (pictured) offers something for everyone and rotates themed cuisine nights that include All-American on Mondays, Mexican Dishes on Wednesdays, Cajun on Thursdays and Seafood Fests on Friday and Saturdays. Prices are very reasonable as well ranging from $9.99 for breakfast to $18.99 for dinner and $28.99 for the Seafood Fests.
Rising Sun, Indiana
Rising Star Casino Resort
1-800-472-6311 | RisingStarCasino.com
Food Finds: Wellington's, Big Vic's Pub & Grub, River View Buffet, Queen City Market
Rising Star sits on the banks of the Ohio River near Cincinnati, Ohio and prides itself on customer satisfaction and outstanding service. Featuring an all-new RV Park, a links-style golf course and rooftop bar and gaming space overlooking the river, gamers will feel like they're at home.
Enjoy fine dining at Wellington's, a traditional steakhouse serving premium steaks and seafood as well as other guest favorites. Get started with the delicious Lobster Bisque topped with a fresh lobster claw ($13) or the Seared Scallops ($20) and you'll be on your way. Steak favorites include the filet mignon offered in both 7 and 9 oz. portions, and the 14 oz. New York Strip, or consider the Maple Mustard Grilled Duroc Pork Chops ($40) as well. Be sure to try one of their signature cocktails, the Black Jack, featuring Chivas Regal, Kahula, Triple Sec and lemon. Casual dining includes Big Vic's Pub & Grub featuring one of the most interesting variety of named items ranging from Skin Deep (potato skins), Salty Lil Germans (mini pretzel bites), I'd Eat That (sirloin steak) and more. Plus, cocktails are just as creative with the Up All Night (Jaeger and Red Bull) and the Sweet Tart (gin, raspberry liqueur, cranberry and sour).
The Chef Says: "Hurry in because we'll be launching new menu very soon…and you're going to love it!" – F&B Director Chris Baulo
Shelbyville, Indiana
Indiana Grand Racing & Casino
1-877-386-4463 | IndianaGrand.com
Food Finds: Center Cut Steaks • Seafood • Martinis, Winner's Circle Brewpub, The Grand Buffet, Sidewalk Café
Indiana Grand is the closest casino to Indianapolis, Indiana and offers an action packed gaming floor with 2,200 slots and e-table games, as well as a live action poker room and a variety of great dining options you are sure to enjoy.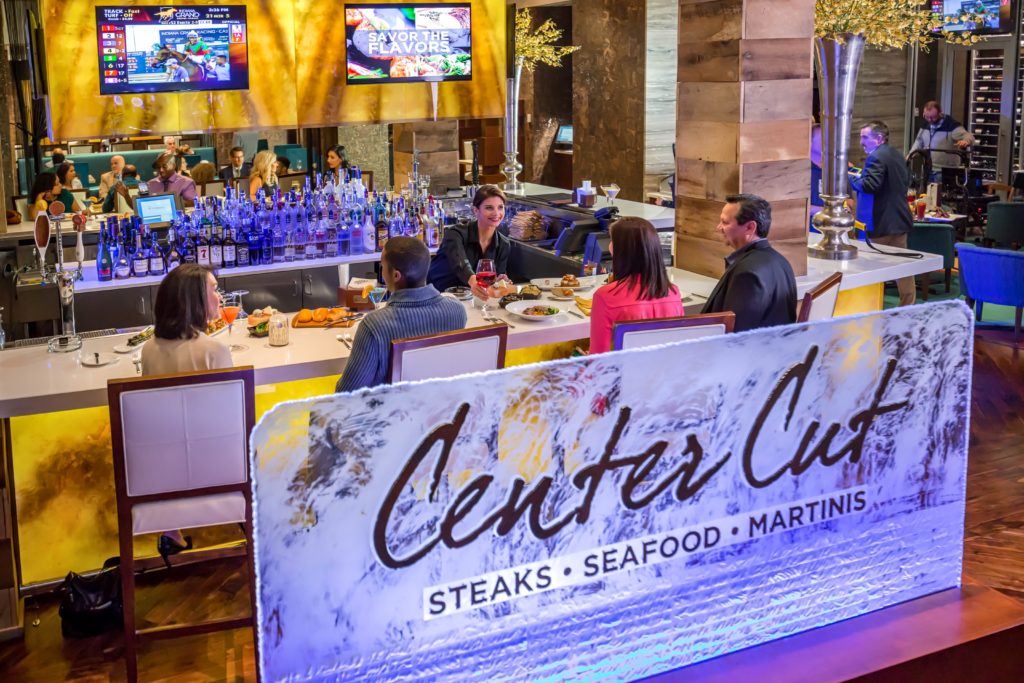 Check out Center Cut Steaks • Seafood • Martinis for fine dining in a sophisticated dining room accented by a glowing amber bar, piano lounge and an extensive wine library that was just recognized with a 2017 Wine Spectator Award. The main dining menu Hawaiian Ahi Tuna Tartare ($15) and a Chilled Ocean Tower loaded with lobster, crab legs and more that you won't find anywhere else! Entrée selections range from made to order pasta and lamb chops to sea bass and glazed salmon and are moderately priced from $21 to $32. When it comes to steaks, consider the 7 oz. filet ($26) or the 48 oz. Tomahawk Chop for two ($85), you won't be disappointed.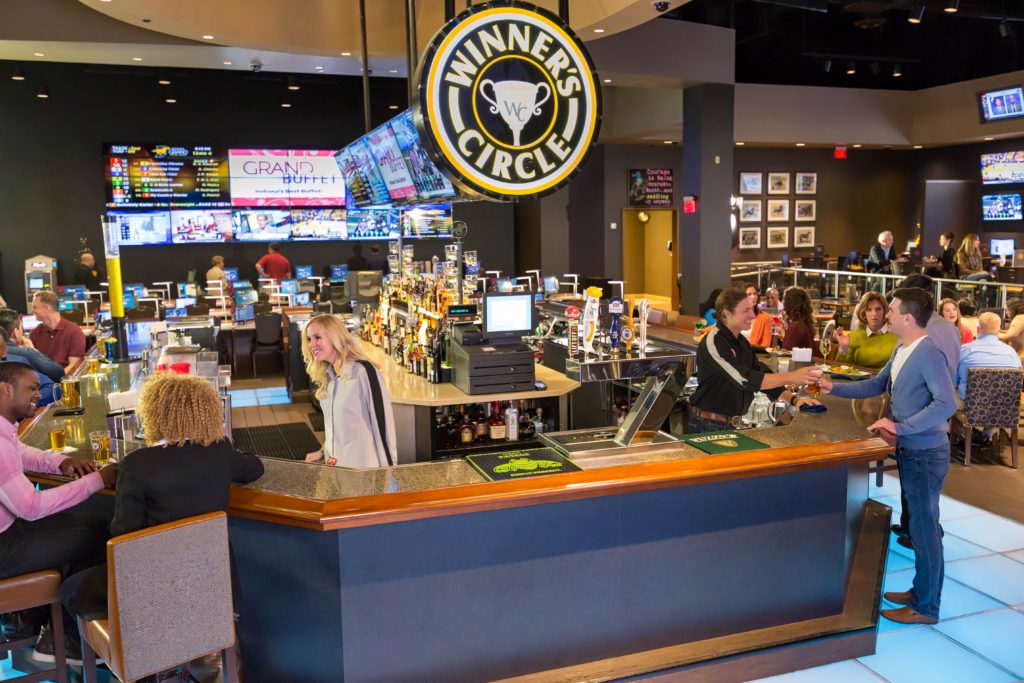 For more casual options, Winner's Circle Brewpub & OTB is the perfect match of your favorite sports bar meets an OTB, and it's fantastic! Watch and wager on top thoroughbred action from around the world while watching just about any sporting event while grubbing on great food!
The menu includes Baja Fish Tacos ($9.95), Breaded Pork Picatta ($13.95) and Seared Salmon ($13.95) as well as more classic burgers, sandwiches and wings and all hit the spot.