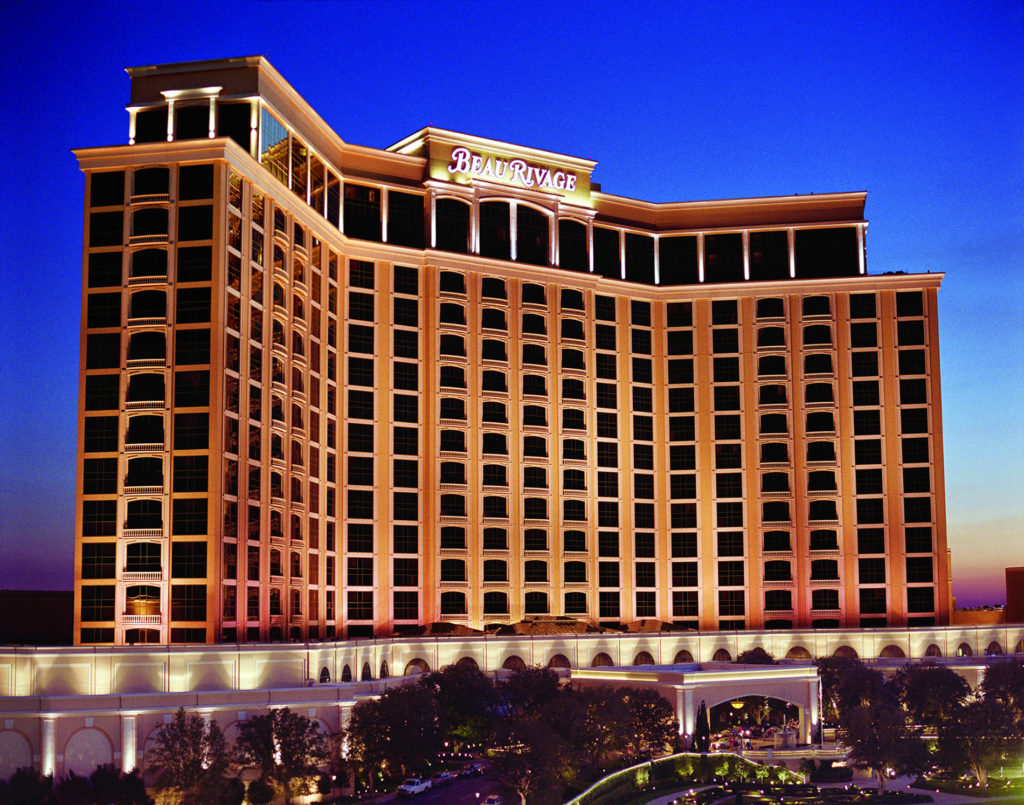 Beau Rivage Resort and Casino boasts over 1,700 rooms.                               
Beau Rivage Resort & Casino first opened its polished doors to a great fanfare on March 16, 1999 and they have never looked back. At that time, it was the largest single investment in Mississippi's history at over $750 million. Since then, it has established itself as the premier destination for gamers, their families, and those looking to enjoy the best of Southern hospitality and recreation. The dazzling casino provides some of the best entertainment, gaming, and dining on the Gulf, while also taking pride in their contributions to advance the growth and development of the Biloxi area. To put it into perspective, Beau Rivage employs more than 2,800 full-time positions annually and has been the largest private sector employer in the city for the past 20 years. To say that they have had a major impact on the Gulf Coast community is an understatement.
The Beau Rivage family is celebrating its 20-year anniversary of rich legacy and community involvement and accomplishments as a top-tier gaming resort. The exquisite casino-resort is a sparkling gem of the Mississippi Gulf Coast. "Beau Rivage" means "Beautiful Shoreline" in French and its reputation truly lives up to the meaning. The facility towers 34 stories over the Gulf of Mexico and is the tallest building in the State of Mississippi! The 1,740-room facility is owned and operated by MGM Resorts International, which is among the global leaders in casino gaming and hospitality services. The worldclass collection of annuals and evergreen plants are featured throughout the property and changed out regularly making for great photo opportunities and a tropical ambiance. Keeping that charming hospitality consistently strong, Beau Rivage is the only resort in the Southeast with a scheduled charter flight program. Servicing more than 80 cities and 80,000 passengers annually and it's the second largest carrier at the Gulfport/ Biloxi International Airport!


A DIVERSE MIX OF TRADITIONAL AND MODERN CASINO GAMES
Beau Rivage, along with MGM Resorts sister property Gold Strike in Tunica, were the first two Mississippi casinos to launch legalized sports betting. On August 1, 2018, Mississippi became only the fourth state in the country to offer the newest form of sports entertainment and plans are already in development for Beau Rivage to build an exciting new sports book. In addition, Beau Rivage offers more than 1,800 slot machines and 80 tables games that rivals any casino in Las Vegas. Classic favorites like blackjack, craps, and roulette are all present and accounted for on the floor. There are also many other games to choose from, including 3-card poker, Pai Gow, Ultimate Texas Hold'em, Mini and Midi Baccarat, and many more. The resort also features a 16-table poker room that hosts exciting tournaments including the upcoming Gulf Coast Poker Championship in September. Don't forget those incentives and enticements! All purchases, including gaming purchases at the casino, help you rack up rewards points with their M-life rewards program. These points can be used to receive comped hotel accommodations, dining options, entertainment opportunities, special M life Moments and other benefits. You can also use your M-life points to obtain free plays on slots and other casino machines using POINTPlay.
20TH ANNIVERSARY CELEBRATION EVENTS & FESTIVITIES
2019 is a big year as it marks the 20th anniversary of the opening of the Beau Rivage, and an exciting array of events are planned to commemorate this momentous occasion. The Platinum Anniversary Giveaway starts on March 1 and runs through the end of the month with drawing days on March 16 and March 30. There will be three $20,000 grand prizes, as well as 200 other prizes including cash, FREEPLAY® and TablePlay. There is even a brand new, 2019 Ford F-150 Platinum edition that a lucky winner will drive home. From Feb. 24-March 16, Beau Rivage's swipe and earn promotion will award players a commemorative 20th Anniversary t-shirt or Mardi Gras bead for every 250 points earned on the M life card. Players simply visit M Life Rewards kiosks for a gift voucher.

The South's premier entertainment venue has a slate of top headline entertainers scheduled to perform in the Beau Rivage Theatre throughout its anniversary month including Mariah Carey (March 2), Keith Sweat (March 8), Jess Hilarious (March 15), Maze featuring Frankie Beverly (March 22), Steve Miller Band (March 23) and comedian Sebastian Maniscalco (March 30). Tickets are available at www.beaurivage.com. The front atrium and various areas of the property will be decked out for the party and the resort will be featuring a signature cocktail throughout the month of March – the '20s Old Fashioned can be found in EIGHT75, Jia, Stalla and BR Prime. Another high-point of the celebration will be a firework display from the world-famous Grucci Brothers that will be launched from the top of the hotel tower on March 16th. On that day there will be a full slate of events, parties and activities and everyone is invited to a public event at the MGM Park located across the street from the resort. This community event is appropriate for all ages and will give you a front row seat to the fireworks spectacular.
MAKING AN IMPACT IN THE COMMUNITY
Management and staff at Beau Rivage take immense pride in their financial, social and cultural contributions to the Biloxi community, as well as the State of Mississippi. The resort has brought over $1.5 billion of investment capital to the area, alongside thousands of jobs, and millions of dollars in tax money. A recent Sun Herald report estimated that 1/10 jobs in the State of Mississippi are directly or indirectly related to the casino business, and the industry as a whole brings in $7.1 billion in revenue to Mississippi, much of it from out of state. In addition to the financial benefits the casino resort offers, they also contribute to charitable causes in the community and do their best to engage the people of Biloxi in cultural events- much like the upcoming anniversary celebration.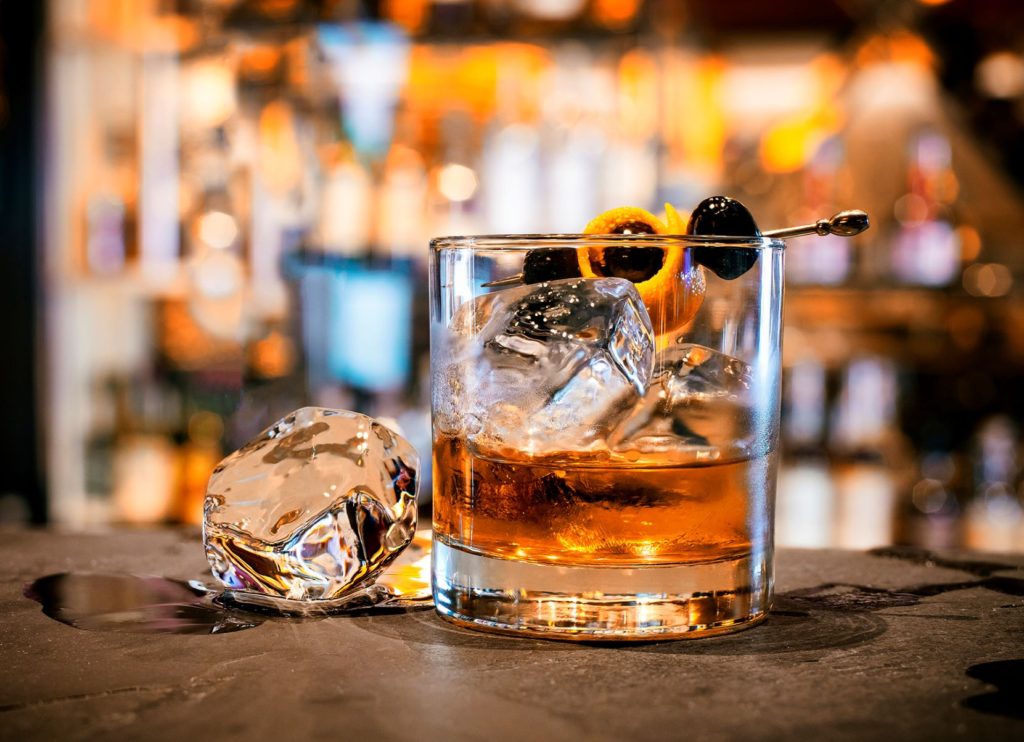 CELEBRATION LIBATION
20'S OLD FASHIONED Throughout the month of March, Beau Rivage will feature a '20s Old Fashioned specialty cocktail in EIGHT75, Jia, Stalla and BR Prime. It is a 1920's inspired old fashioned made with Glenmorangie, a diamond ice ball and Averna soaked cherries. Don't miss out!
THE BOTTOM LINE
Beau Rivage will be throwing the party of the year this March, and everyone's invited! Special events, cash prizes, and a festive atmosphere will make this a blowout you do not want to miss. See y'all at Beau Rivage in March!
By: Alexander Chopra