Overall Score: 100%
Property Overview:  Wind Creek Wetumpka is a luxury resort style property located about thirty minutes northeast of Montgomery, Alabama. Featuring almost 300 rooms and suites, an awards winning pool and outdoor bar area, fine dining and of course, a casino, this is a great getaway for central Alabama. The casino features over 2,500 electronic games in a contemporary and comfortable setting.
Review by Deborah E. from York, SC:  This was the most friendly casino experience ever! From check in to check out! The staff at the buffet and at the bar were all very friendly. The casino and rooms were exceptional as far as being clean. The staff at check-in were so friendly and helpful, getting us a room near the elevator. Everyone was all smiles! Beautiful casino floor. I will definitely go back!
Reader Ratings:  
What was your overall experience: 100
Was check-in smooth? 100
Was the staff friendly and helpful? 100
Was the price right? 100
Was it clean? 100
Was it what you expected based on property web-site? 100
Will you go back to this property? Yes
Property Contact info:
Wind Creek Wetumpka
100 River Oaks Dr.
Wetumpka, AL 36092
(MAP)
Standard Hotel Room Rates: $109-$239
1-866-946-3360
WindCreekWetumpka.com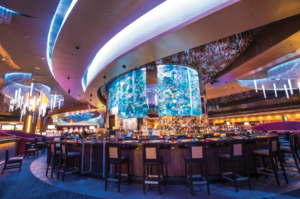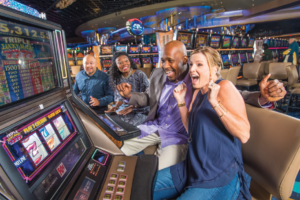 Do you want to review a casino? We would love to hear your feedback!
CLICK HERE to let us know about your recent casino adventures and chance to win great prizes!