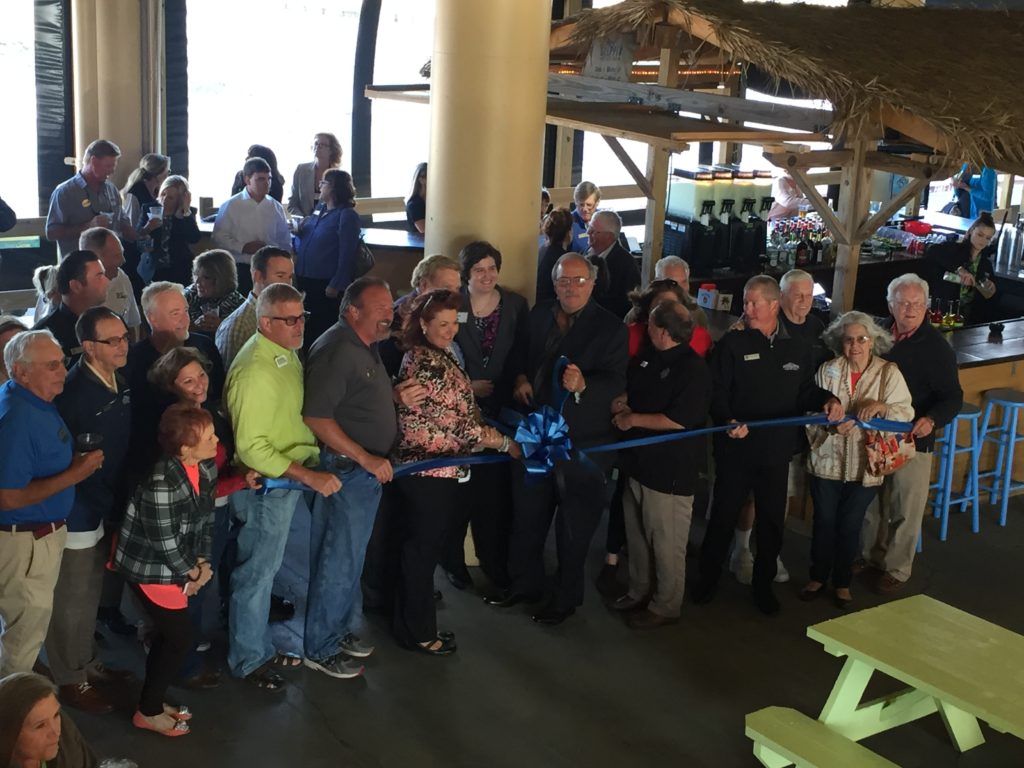 Bay St. Louis, MS – May 5, 2017 – Silver Slipper Casino Hotel hosted a Grand Opening & Ribbon Cutting Ceremony for the new Silver Slipper Beach Bar & Café! The ceremony took place during a joint Business After Hours event with East St. Tammany and Hancock Chambers of Commerce on Thursday, May 4.
"Since we opened our hotel 2 years ago, our customers have asked us to create a cool place they can use to enjoy the panoramic views of the beach and the Gulf. We are pleased to open this venue and allow our guests to experience some great food and relaxing times at this beachside bar," said John Ferrucci, the General Manager of the Silver Slipper Casino Hotel.
The Beach Bar & Café is located directly underneath the hotel, adjacent to the beach. Currently, the Beach Bar & Café is open 4 days a week, Thursday from 4 p.m. and Sunday from 2 p.m. Beginning Saturday, May 27 the Beach Bar & Café will be open 7 days a week, opening at 11 a.m.
About Full House Resorts, Inc.
Full House Resorts owns, leases, develops and operates gaming facilities throughout the country. The Company's properties include Silver Slipper Casino and Hotel in Hancock County, Mississippi; Bronco Billy's Casino and Hotel in Cripple Creek, Colorado; Rising Star Casino Resort in Rising Sun, Indiana; and Stockman's Casino in Fallon, Nevada. The Company also operates the Grand Lodge Casino at the Hyatt Regency Lake Tahoe Resort, Spa and Casino in Incline Village, Nevada under a lease agreement with the Hyatt organization. Further information about Full House Resorts can be viewed on its website at www.fullhouseresorts.com.