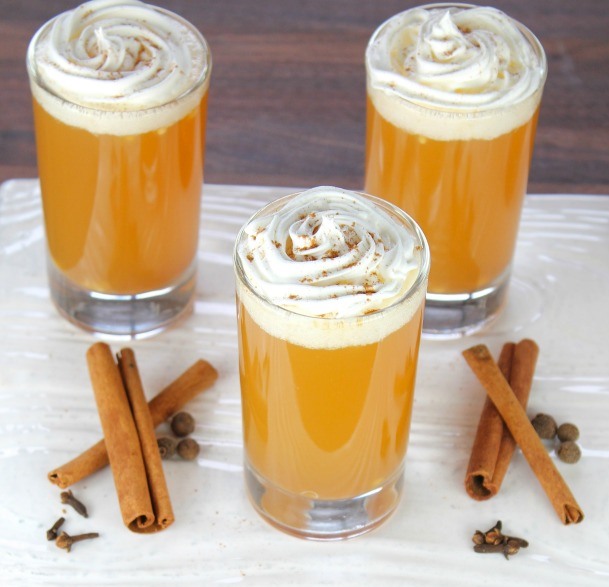 As the leaves change colors and Fall jumps in to full force, there is nothing better than kicking back and enjoying a tasty warm cocktail on a lazy afternoon.
So, when we came across this tasty recipe from Milisa at MissintheKitchen.com, we couldn't wait to give it a try! It is easy and quick to make so be sure to give it a try!
Cook Time: 15 minutes
Serves: 8
Ingredients:
6 cups of apple cider
4 cinnamon sticks
6 whole cloves
8 whole allspice
1 cup of rum
Whipped cream and ground cinnamon for garnish.
Directions: Add the apple cider, cinnamon sticks, cloves, and allspice to a heavy saucepan and bring to gentle boil. Lower the heat and let simmer for 10 minutes. Strain out the spices and stir in the rum.  Let heat back up and pour into glasses and top with whipped cream and ground cinnamon. Serve immediately and enjoy!
For more recipes visit MissintheKitchen.com
Get more casino articles and gambling tips! 
Subscribe to Gaming and Destinations Magazine for just $20 per year!
Get tips, property reviews and more!
CLICK HERE to join the fun!
(Or Call 502-212-5177)