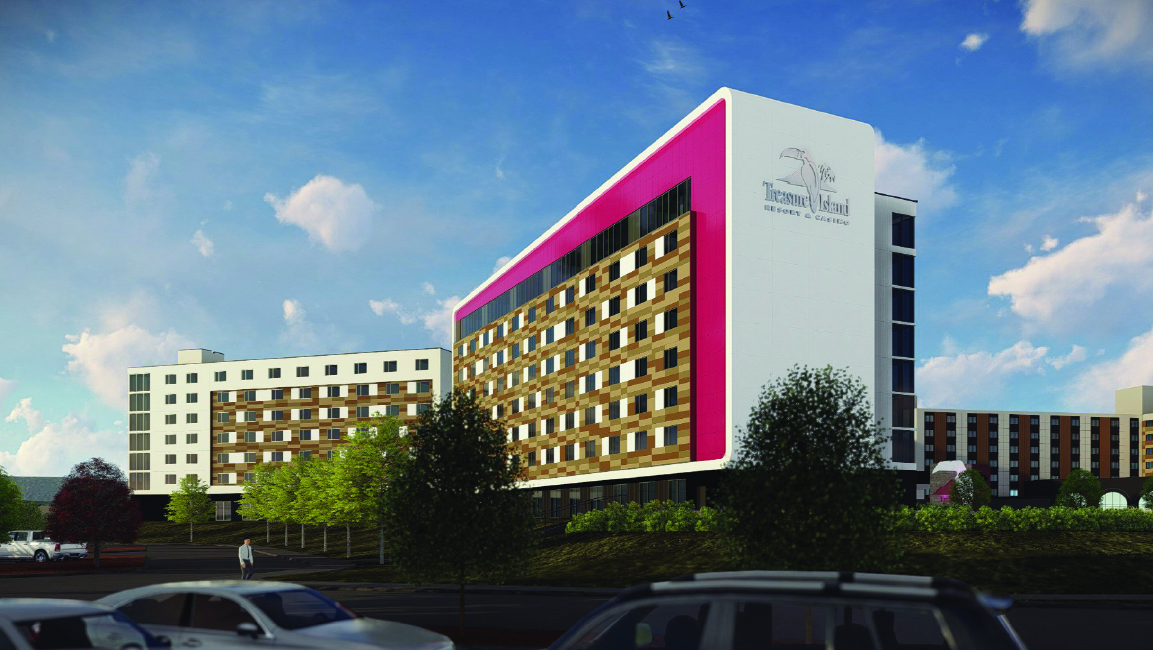 Treasure Island Resort and Casino is one of the Midwest's premier gaming destinations. With the recent addition of more than 300 rooms, the venue is now the second-largest hotel in Minnesota with 788 rooms, and the property is ready to host gaming enthusiasts and cater to their every desire.
What started as a bingo parlor out in 1984 has evolved into a true family resort featuring a 40,000-square-foot Lagoon water park, indoor and outdoor national entertainment, award-winning dining and more.
We caught up with Treasure Island's General Manager, Michael Heavner, to talk about the history of the property, the brand new expansion and what the team does to insure customer satisfaction at every level.
Midwest Gaming: In what was at first a bingo hall in 1984, Treasure Island is today one of the largest resorts in Minnesota. What do you feel has been the main driver to the expansion and popularity over the years?
Michael Heavner: Early on, the gaming floor expansions were done to keep up with the local demand for gaming. But in recent years, as the market has changed, we have really focused on being a leader and staying relevant. Today, people have a lot of options when it comes to their discretionary time and money and they want quality options. So we think we provide that now with our gaming options as well as the Lagoon water park, Xtreme bowling center, national entertainment and more to all come together to provide an overall entertainment option.
MWG: Having focused not only on the gaming elements, but also the non-gaming amenities, what are some of the more popular attractions for guests?
MH: I would have to say our dining options like the Tado Steakhouse, Tradewinds Buffet with our full renovation of that a few years ago, and the Lagoon Waterpark have all been very successful. Of course, we don't neglect the gaming floor because we know that is very important. So we spend a lot of time and energy making sure it is always new and exciting.
MWG: Why do you feel Treasure Island should be the first choice for gaming enthusiasts?
MH: We provide an excellent product mix on the gaming floor with over 2,200 machines as well as a nice selection of table games. We also feel that we are a leader in the club rewards benefits, and with all of these great amenities, I really feel we appeal to the gamers and that is why they make us their first choice, and hopefully will continue to do so.
MWG: Treasure Island recently unveiled the addition of over 300 rooms and is now the second-largest hotel in Minnesota. Congratulations! What determines property expansions and enhancements like this and what are some of the benefits for guests?
MH: We are always evaluating and prioritizing about what the next project should be. We take a lot of guest and team member feedback and then work together to discuss those visions and try to execute for them. With the hotel expansion, it was more numbers driven. We previously ran with at a 93% occupancy rate with our 500 rooms, so we had a need to meet all of the market demand from gamers as well as leisure guests who enjoy the bowling center, water park or entertainment. We also have a large convention segment as well. So the need was certainly there for the expansion.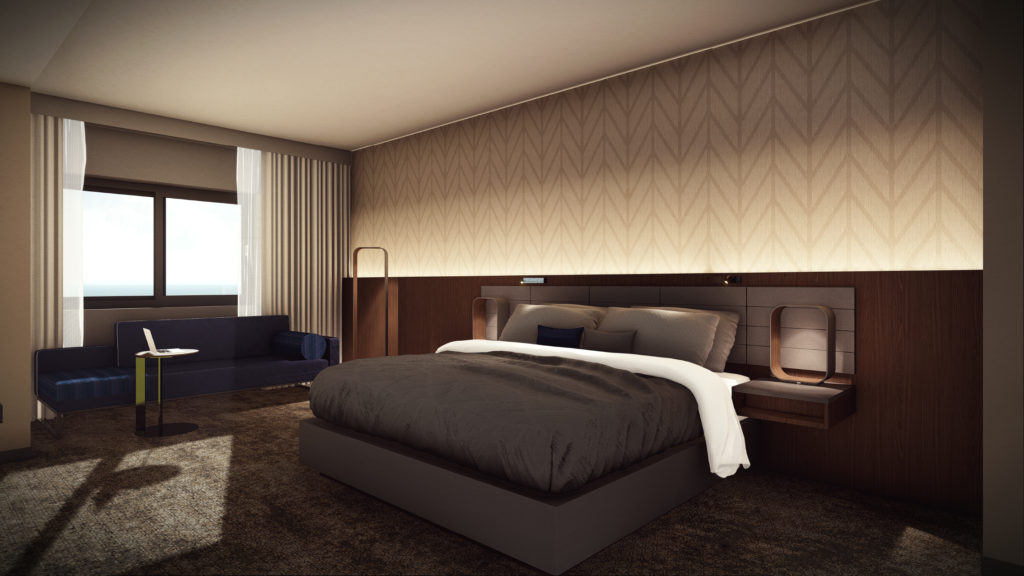 MWG: The expansion just broke ground in July 2016, and is now open. That seems to have moved along nicely.
MH: Our goal was to be open by the Super Bowl in February. We did have a favorable winter season last year so we didn't lose to many days of construction due to weather. So we were very happy that all of our rooms were online for guests for New Year's Eve.
MWG: What will the guests be most excited about when they see it for the first time?
MH: We remodeled the entire hotel lobby and it turned out phenomenal. So that first impression right when they walk in will be great. Obviously we are excited about the new rooms with the high quality finishes. We also are making sure that our casino floor improvements are keeping up with our non-gaming improvements to continue to provide a nice variety for our guests. Also, over the past couple of years, our indoor and outdoor entertainment has been fantastic so we are really proud about that as well.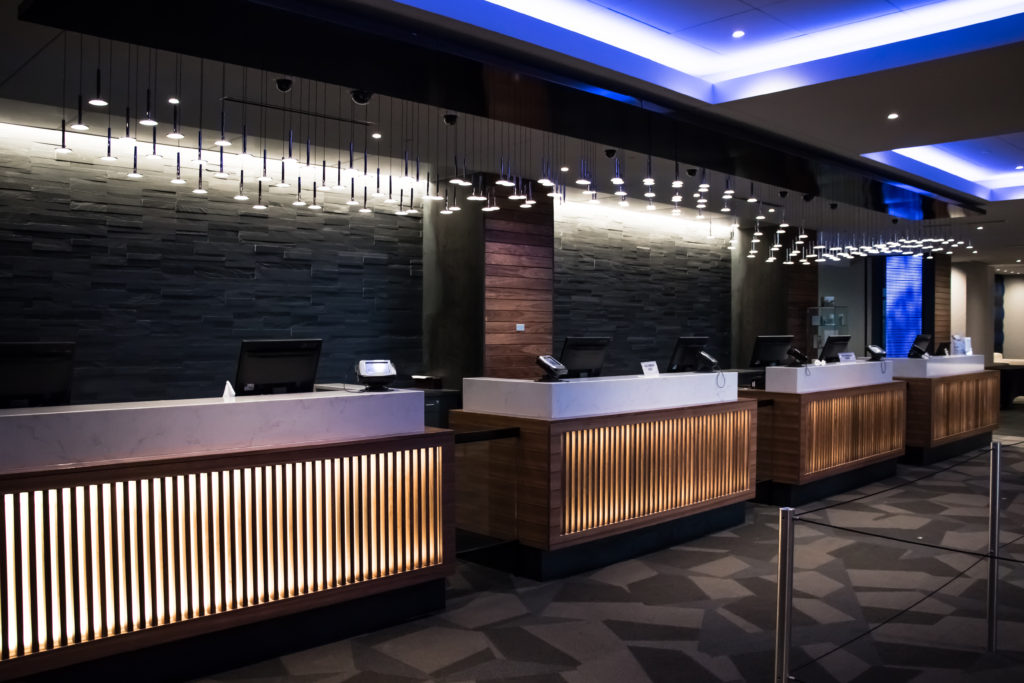 MWG: In your opinion, what makes the perfect casino experience for a guest and how does your team deliver that experience?
MH: We like to focus on the basics and feel it is important that from the moment they arrive on property, that they feel welcome and they are at a clean and safe property. We also focus on ease of use at the property. For example, if they go to a kiosk to check their rewards, or check in to the hotel, we want the guests to easily get to where they are going and accomplish what they want to get done. So, in general, a great experience would entail them getting great service, enjoying great gaming options and utilizing some of the great amenities, and that our team members are extremely helpful in providing those experiences.
For more information, and to book your next visit, go to TICasino.com or call 1-800-222-7077