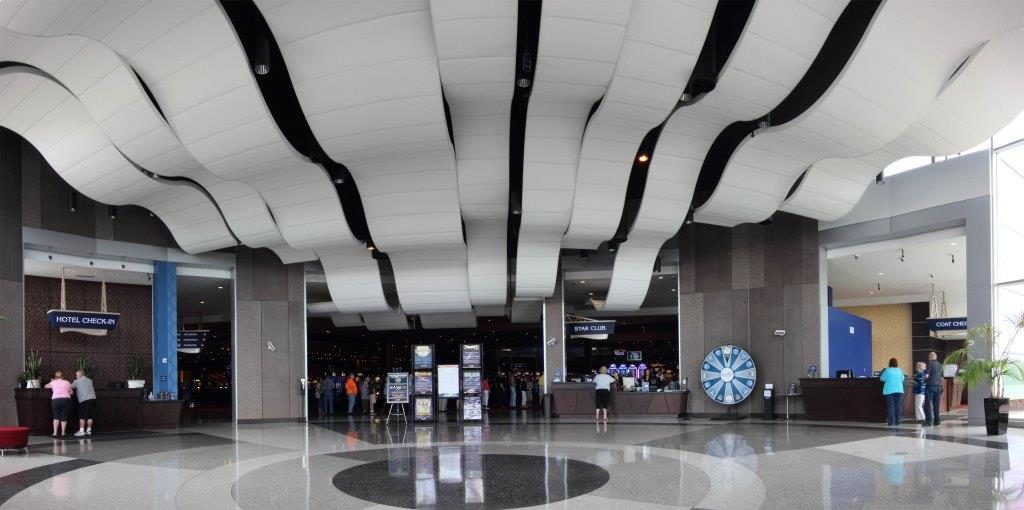 (Bowler, WI) You have likely heard North Star Mohican Casino Resort talked about as the "Friendliest Casino" or seen the advertisements on your television set, letting you know "there's more of what you're looking for" at North Star Mohican Casino Resort. Maybe you have stopped in to see a show in the Event Center, enjoyed one of our buffets in The Longhouse or seen one of the comedy shows in the Joker's Corner Comedy Club, but perhaps you have not noticed all of the enhancements to the facility. There really is more of what you're looking for at North Star Mohican Casino Resort and North Star has been hard at work on a number of new initiatives, making each and every guest's visits more enjoyable, more convenient and yes, even more green!
Maya Angelou once said, "people will forget what you said, people will forget what you did, but people will never forget how you made them feel." Customer Service is something that can truly set a business apart from the rest in the eyes of its customers, being known as Wisconsin's Friendliest Casino leaves North Star with some mighty high standards to live up to. North Star Casino has been sending surveys to guests who provide us with their email addresses, allowing them a direct line to voice their opinions, desires and general experiences. This has been very valuable in helping to make changes, additions and improvements where guests truly want them. Improving North Star's already well-known customer service in every department has been one of the biggest projects, property-wide, and North Star has already seen successful results.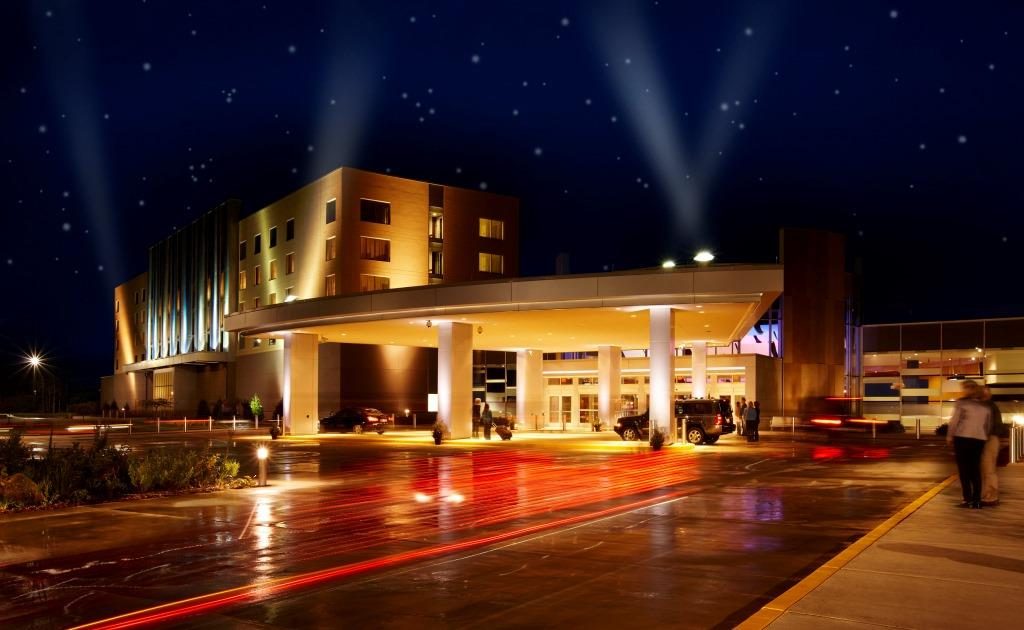 While customer service improvements are obvious, other small details may not steal a second glance from guests, though they may contribute much more than one may think, simply looking at them. Since North Star moved into the new building in 2008, quite a few seemingly small projects have been completed and they have each contributed to a larger overall improvement for both guests and the environment. "Going green" is a rather broad term that allows for the creation of a culture of conservation and, in the case of North Star, it started coming to fruition with the construction of the new building in 2008.
Reducing water consumption cannot only save ground water, it can also reduce the amount of fresh water subsequently added to the sewer system and environment, as well as save on costs. By incorporating such things like efficient shower heads, reduced-flow toilets, electronic eye fixtures in the bathrooms and limiting sprinkler usage, North Star has been able to reduce our overall water consumption by roughly 35% – 40%. This has successfully reduced water expenses, as the facility's water is purchased from a municipal water source, and has also helped reduce North Star's environmental impact.
Another area that you will usually see at the top of a list of things to reduce to live greener is electrical energy. North Star her reduced overall energy consumption by around 20% since moving into the current facility and continues to reduce electrical energy consumption by another 1% – 2%, annually. Recently, North Star switched out a large amount of fluorescent lighting for LED lighting. The simple light fixture change has accounted for approximately 15% of total energy savings, as the LED fixtures use 2/3 less energy than fluorescent fixtures. Also incorporated into the facility's back-of-house areas like offices are sensor light switches. After 10 minutes of no activity in the room in question, the sensor switches will turn the lights off for additional energy savings. Some of the North Star staff, in an effort to contribute to saving even more electrical energy, have made a habit of shutting computers down at the end of their workday. North Star staff has gone above and beyond to show that they not only truly care about guests, but that they also care about the environment and North Star's overall impact on it.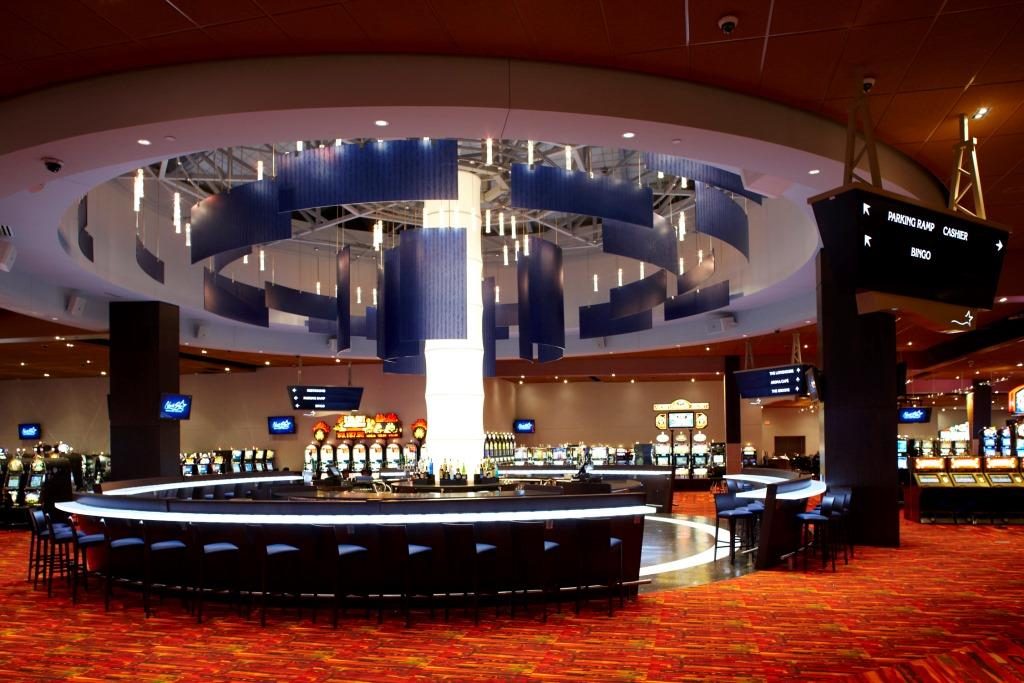 The first thought that may come to mind when considering going green is recycling. You may have noticed additional new bins popping up on the casino floor within the past year, and that is because North Star has increased recycling efforts and incorporated them into more areas of the facility to make it much more convenient for everyone, working or visiting, to recycle. The addition of more recycling bins has helped reduce the glass and plastic that ended up in the trash, and thus sitting in landfills, and has increased the amount being recycled. Along with glass and plastic, aluminum and paper were added to North Star's list of things to reduce and recycle. Once aluminum cans are dropped into North Star's recycling bins, they move along the recycling process and the proceeds benefit the local High School. After paper has been shredded and bailed with cardboard, it is sold to a third party who gives it new life by recycling it into new, paper-based products. Because trash fees are charged by volume and weight, North Star has been able to see a cost savings from the efforts to recycle more plastic, glass and paper.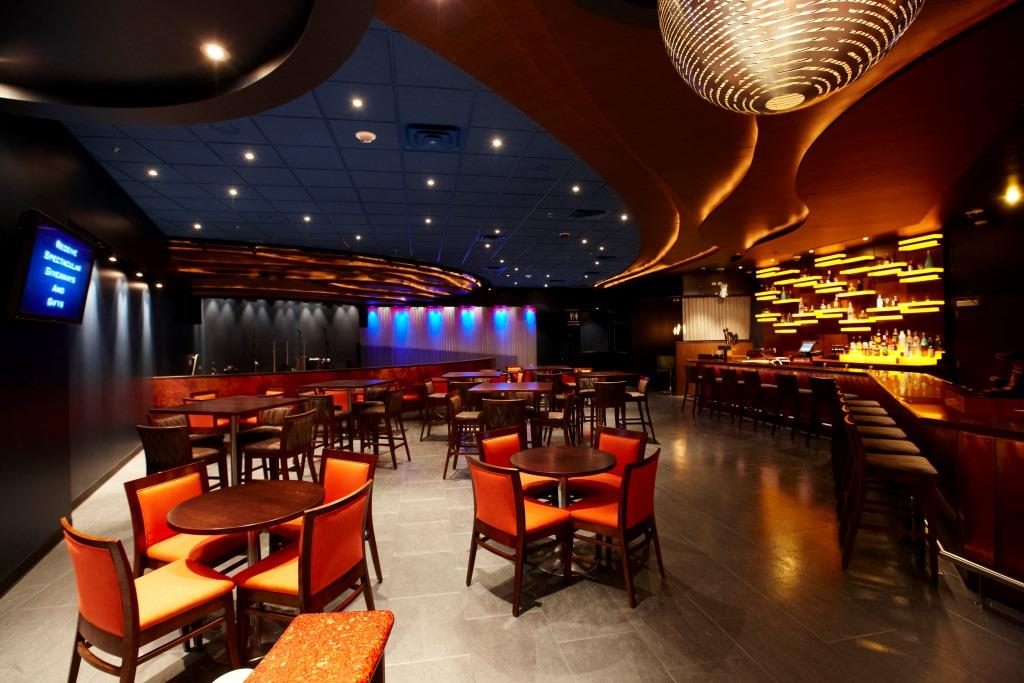 Being more conscious of North Star's impact on the environment has also carried over to the facility's cleaning products. Not only environmentally-friendly, North Star's O2 and peroxide-based cleaning products are much more flexible for a wide range of cleaning needs, less corrosive and less abrasive to a plethora of surfaces, and because of their chemical makeup, reduce liability in storage of harmful or toxic cleaners. For example, North Star has incorporated ozonated water into its cleaning arsenal. Ozonated water can be used for cleaning as a substance that is both 50 times more powerful than bleach and yet still remains drinkable! Using cleaning and disinfecting agents such as ozonated water has also allowed North Star to save costs by being able to mix cleaners on-property and utilize reusable containers to store them, which in turn keeps even more containers out of landfills and keeps toxins out of the environment.
Further steps have been taken to incorporate more sustainable and environmentally friendly products and practices like more biodegradable containers for food venues and giving used cooking oil new life, corn starch-based garbage bags throughout the facility and even incorporating eco-friendly paper and ink in the Star Gazer each month. Some of North Star's Styrofoam to-go containers and bowls have been replaced by more sustainable products that are less harsh on the environment and even biodegrade at a faster rate once thrown away. The facility sells used cooking oil to a third party who refines it into bio-diesel, which emits less pollution than petroleum-based diesel and reduces dependency on foreign-based sources for petroleum-based products. Corn starch-based garbage bags use less plastic and degrade 25% – 50% faster than plastic garbage bags, thus are able to extend the life of landfills by increasing their composting abilities. North Star's monthly Star Gazer is printed using soy-based ink which is water-soluble, thus making the de-inking process involved in recycling much easier and more efficient, the scraps cut from each page during the cutting process are recycled, and the plates used to print the images on each and every page are recycled, as well.
One thing you may not see much of yet, especially in a smaller area such as this, is ridesharing. North Star's new bus program, the North Star Express™, is coming soon! The North Star Express™ will pick guests up in Green Bay and Appleton, Sunday through Friday, for a ride to North Star. The best part? It is totally free! Plus, riding with North Star makes you eligible for exclusive promotions. Not only is the new bus program saving guests fuel costs, it is saving them time, energy and the environment by taking a convenient, shared ride.
As always, North Star Mohican Casino Resort has exciting promotions happening regularly with prizes like vehicles, cash, Free Play, Designer purses, precious jewelry, appliances, vacations and more, and strives to continually improve them for the enjoyment of guests. New kiosks have made their way to North Star, allowing new and exciting games to be incorporated and make winning as simple as swiping a Star Club card. Coming soon is North Star's new mobile app, which will allow guests to check promotions and deals, upcoming entertainment, food and hotel specials, and details on their account from wherever their day make take them. North Star continues to strive to provide more fun, more excitement, more entertainment, more convenience, more options, more of what you're looking for and the friendliest service at North Star Mohican Casino Resort.
For reservations, call 1-800-952-0195 or visit northstarcasinoresort.com
By: Kimberly Leffel