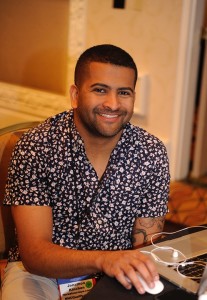 Jonathon Kinchen, a 33-year-old University of Texas graduate in real estate in Austin, is gunning for a record $2.8 million payday for a horseplayer if he wins the Daily Racing Form/NTRA National Handicapping Championship Presented by Racetrack Television Network and Treasure Island Las Vegas, set to kick off Thursday at Treasure Island. As winner of the season-long NHC Tour, Kinchen is now eligible for a $2 million bonus if he also wins the NHC finale, which carries an $800,000 first-place prize.
He will have the maximum two of more than 600 entries for the Jan. 28-30 championship.
As a rookie last year, Kinchen finished seventh and 11th in the championship, which Daily Racing Form contests editor Peter Fornatale called â??one of the most impressive feats in the history of the event.â?
Kinchen, a former high-school assistant football coach at renowned Plano East, grew up in the Dallas area, the son of a racing fan who was lamentably unsuccessful betting horses, encouraging young Kinchen to look for ways to increase his percentages. The seminal moment came in 2005 when, while in college, he bet $5 across on 50-1 winner Giacomo in the Kentucky Derby at the now defunct Manor Downs near Austin because his dadâ??s more-savvy horse-playing buddy liked the colt. Kinchen got into tournament play after Texas banned access to advance-deposit wagering (ADW) accounts in the state.
The following Q&A was conducted by veteran turf journalist Jennie Rees for the NTRA.
Can you get your head around whatâ??s at stake â?? maybe the biggest payday in the history of betting horses?
â??Not really. I donâ??t think of it that way. Last year I was so scared to fail because I was new to the tournament thing. I was afraid to not do well and not validate myself that I fit in this arena of really good horseplayers. I was so scared and that motivated me into working really hard. Now when I look at why Iâ??m motivated to do well, itâ??s not really the money. Itâ??s the exact same motivation as last year. I just want to validate my place in this game amongst all these other handicappers. If I can just focus on that, everything else will fall in place. Focusing on the money, I think, is kind of a mistake.â?
Whatâ??s the biggest payday youâ??ve had before, and whatâ??s the most exciting, if not the same?
â??The biggest payday I ever had was Derby Day this year, where I hit like $150,000. I hit the Pick 6, I hit the super in the Derby, the Oaks-Derby double. I hit the first leg of the Pick 6 and I bet like another $500 on the Pick 5. I felt like I couldnâ??t miss, kind of like that movie Let It Ride. Probably the most gratifying and fun was the 2014 Breedersâ?? Cup when Bobbyâ??s Kitten won down the hill (in the Turf Sprint) at, like, 8-1. Iâ??d brought about 10 friends with me and Iâ??d been telling everyone all week how much I loved Bobbyâ??s Kitten, and that love went back into the summer. I literally got on Facebook to find Chad Brownâ??s account to message him that â??you have to run Bobbyâ??s Kitten down the hill because heâ??ll love it based on the fact heâ??s a horse that pulls, and horses who pull tend to do really well down the hill because they relax a little bit.â?? Of course, I couldnâ??t find his account. So it was one of those things where I wanted that horse there before he showed up. When he won that race from last to first in the most dramatic fashion that was probably the most excited Iâ??ve been at the racetrack.â?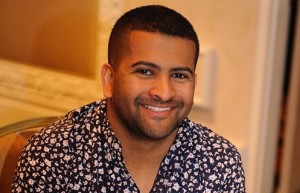 What is the basic strategy when playing contests, and will going for $2.8 million change that in any way?
â??I have two things that are important and the rest of it I donâ??t let myself get too strategic â?? work really hard to be prepared and pick winners. Focusing your attention on anything other than those two things I believe will result in a lot of bad days. A lot of guys say you have to get a â??capâ?? horse, or 20-1 shot, or you only need to have two winners on the day and they have to be good prices. I really believe part of the reason Iâ??ve had success this year is Iâ??ve had no rules for myself. I prepare and I pick winners.â?
How many contests have you played on the tour this year?
â??To be honest, I donâ??t know. I took off in an airplane over 100 times. Maybe 10 of those were personal things, but I went to Saratoga, Arlington Park, Monmouth, I went everywhere. Iâ??d say I played in at least five contests a month.â?
How do you support your horse playing habit?
â??My business partner and best friend and also fellow NHC qualifier, Robert Chow, and I have a real estate company in Austin where we acquire multi-family properties, renovate, hold or sell them. Robert actually qualified the last weekend you could at Surfside (Del Mar). He came with me to hang out and play and got qualified. He only tried about five times this year and did it all on his own, so it was pretty cool.â?
You have said youâ??re shooting for a life-changing payday. So if you hit the ultimate lick, what do you do? Try to run it up betting more horses? Buy horses? Or do you walk away from the game?
â??Oh no, absolutely no way. I have nine tattoos of horses on my arm, so Iâ??m never going to run away from the game. If I would win, I definitely would like to make a contribution to something like Old Friends (racehorse retirement facility) and a charity that has to do with backstretch workers. If I won $2.8 million there would definitely be a horse running in my silks within three months, for sure. Iâ??d keep playing, keep betting. I wouldnâ??t go crazy but I would absolutely continue to be involved.â?
Did you play the record PowerBall?
â??No, I didnâ??t. I refused to waste any luck on that. I was going to save it all for the NHC. [Laughs], Iâ??d rather have the $2.8 million than the $1.5 billion.â?
If Giacomo hadnâ??t won the 2005 Derby â?? where you had $5 across the board on him â?? would you be in this position?
â??Yeah, I would have found the game eventually. I already liked it. That just happened to be the moment I fell in love, but it would have grabbed me at some point. Itâ??s way too important to me. It means too much to me, and I enjoy it way too much for that not to be true.â?
They say you can beat a race but you canâ??t beat the races. Is that true?
â??No, I donâ??t think so. Obviously discipline comes into play and consistency. I think thatâ??s probably what affects most horseplayers or just gamblers in general who are trying to make money at this. It can be a challenge. It can kind of get the best of you if you donâ??t have discipline. Obviously, with some of the things that have happened, Iâ??m up in life. I think itâ??s definitely a beatable game, although itâ??s not easy.â?
What advice do you have for the average racing fan betting on the horses?
â??To continue to learn and continue to add things to your game. If youâ??ve got one comfort zone, thatâ??s not enough. I literally have added to the way I handicap probably four things this year. People have told me I had one of the best performances in NHC history getting two entries into the Final Table last year, and I have changed about four or five things from that point until now. I handicapped exclusively on the computer at last yearâ??s NHC, and Iâ??ve moved back to my roots of 10 years ago using paper again. There are just so many things Iâ??ve changed and adjusted, and I think thatâ??s important: adjusting your game and not getting stale.â?
Tell me the funny story about your crunch-time superstition?
â??Iâ??m a little bit superstitious but not like crazy superstitious. When I was coaching, if we ate lunch at Chipotle and we won, then we ate at Chipotle the next week. In this game, as much skill and hard work that goes into it, you still have to have a little racing luck. Even though racing luck might account for only 5 or 10 percent of everything, Iâ??d rather have racing luck be on my side. So Iâ??ll do the little things here and there. Last year the shower at Treasure Island was broken.â?¦ So I just hopped in the bath, then I did well on Day 1. Obviously on Day 2, the shower was fixed, but I was still in the bath. I brought it out once this year â?? I didnâ??t want to waste it, I figured Iâ??d save for the NHC â?? but for sure Iâ??ll bring it out starting Thursday.â?
About NHC
In its 17th year, the Daily Racing Form/NTRA National Handicapping Championship is the most important tournament of the year for horseplayers and is the culmination of a year-long series of NTRA-sanctioned local tournaments conducted by racetracks, casino race books, off-track betting facilities and horse racing and handicapping Web sites, each of which sends its top qualifiers to the national finals. Each year, the NHC winner joins other human and equine champions as an honoree at the Eclipse Awards. In addition to the founding title sponsor, the NHC is presented by Racetrack Television Network, Treasure Island Las Vegas and Sovereign Stable.
About the NTRA
The NTRA is a broad-based coalition of more than 100 horse racing interests and thousands of individual stakeholders consisting of horseplayers, racetrack operators, owners, breeders, trainers and affiliated horse racing associations, charged with increasing the popularity, welfare and integrity of Thoroughbred racing through consensus-based leadership, legislative advocacy, safety and integrity initiatives, fan engagement and corporate partner development. The NTRA owns and manages the NTRA Safety and Integrity Alliance, NTRA.com, the Eclipse Awards, the National Handicapping Championship, NTRA Advantage, a corporate partner sales and sponsorship program, and HORSE PAC, a federal political action committee. The NTRA has offices in Lexington, Ky., and New York City. NTRA press releases appear on NTRA.com, Twitter (@ntra) and Facebook (facebook.com/1NTRA).