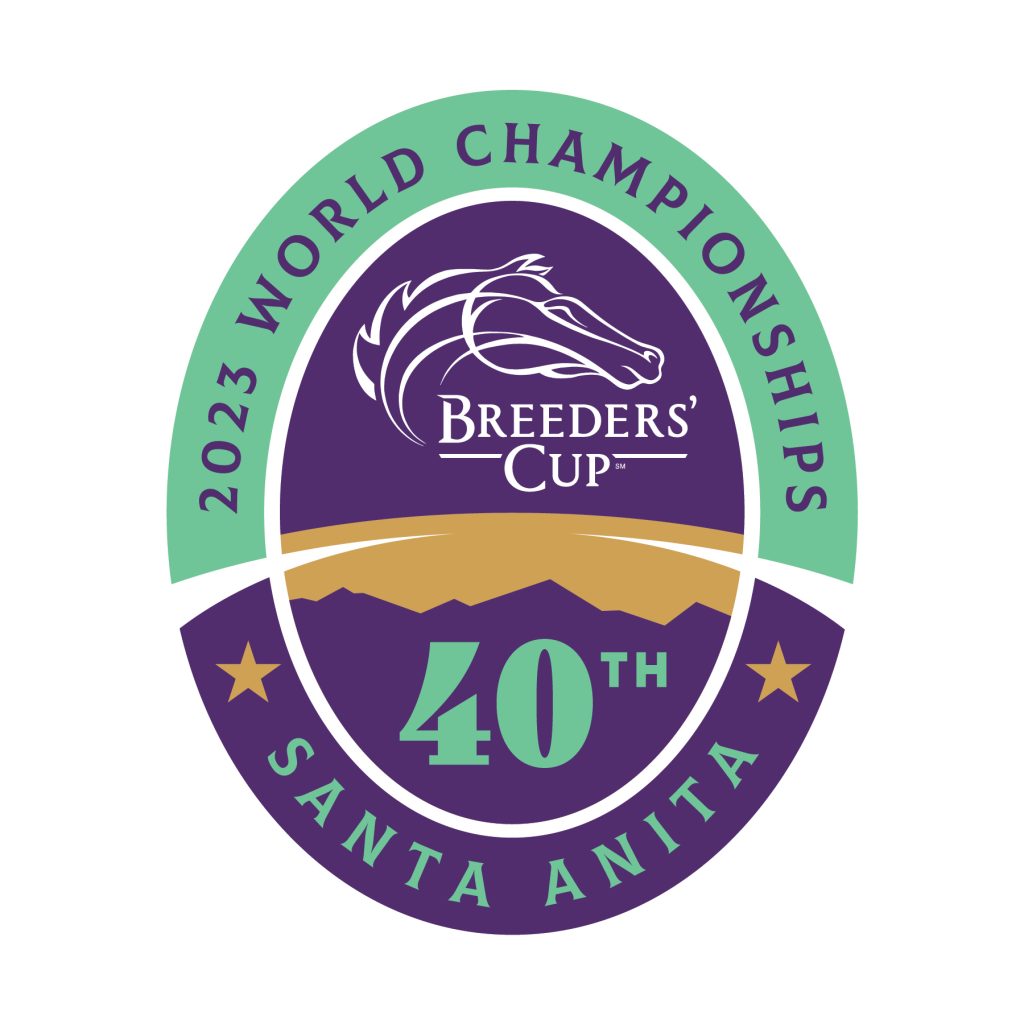 In the world of thoroughbred horse racing, the Triple Crown Series (and its protracted string of "qualifying races") takes center stage from late February to early June.  However, when the scorching heat finally gives way to Autumn's wintery preamble, every horse player worth their salt starts to pine over an impending occasion known as the Breeders' Cup World Thoroughbred Championships.  Scheduled to unfold on November 3rd & 4th at Santa Anita Park in Arcadia, CA, this year's 14 race Breeders' Cup card will ultimately confer a whopping $31 million dollars in combined purse money!
Thus far, 2023 has been a "mixed bag" whereas a different three-year old horse prevailed in each of the Triple Crown Series' three historic races (i.e., the Kentucky Derby, Preakness Stakes and Belmont Stakes).  Another key dynamic currently playing out is the fact that unlike last year (when Flightline was far and away the best older dirt horse in the country), there is currently no "senior statesman" that overwhelms with regards to the Breeders' Cup's "Classic Division".  Moreover, since the Breeders' Cup offers other divisions which are restricted to: juvenile equines, fillies and mares, sprinters, and turf specialists, we need to evaluate several horses who could help us accrue some extra holiday spending money come November 3rd & 4th.
Mage – Even though Mage entered the Kentucky Derby off an impressive 2nd place finish to Forte (2022 Two-Year-Old Horse of the Year) in the Florida Derby, he still garnered little respect at the betting windows.  As a result of rewarding his faithful followers with a $32.40 win mutual (payout based on a $2 wager), this medium sized son of 2019 Kentucky Derby runner-up Good Magic is consequently on a collision course with the Breeders' Cup Classic.  (Essentially the Breeders' Cup's "Main Event", the $6 million dollar Breeders' Cup Classic is a 1 ¼ mile contest open to three-year-olds and up.)  Although traditional handicapping logic says to lean towards older horses in the Breeders' Cup Classic, Mage could be a factor if he gets the same solid pace up front that helped him close like a freight train in the Kentucky Derby.  Top Three Finish Possible.     
National Treasure – This three-year-old Bob Baffert trainee finally lived up to his hype when he went wire-to-wire in the 148th edition of the Preakness Stakes earlier this year.  Despite the presence of Mage, this was nevertheless, one of the weaker Preakness fields I've seen in my three decades of covering thoroughbred horse racing.  A runner who did manage to secure 3rd in the 2022 1 1/16th mile Breeders' Cup Juvenile, National Treasure seems more like an "underneath" type whether he contests the Breeders' Cup Classic or Breeders' Cup Dirt Mile.  Use in Trifectas and Superfectas.
Arcangelo – By virtue of winning the 2023 Belmont Stakes with Arcangelo, Jena M. Antonucci became the first female conditioner to conquer any leg of the Triple Crown Series.  Sired by renowned 2023 Hall of Fame inductee Arrogate, the lightly campaigned Arcangelo has flashed the same sort of brilliance that his father displayed ahead of winning the 2016 Breeders' Cup Classic as a three-year-old.  One who relishes longer distances, Arcangelo therefore logically figures to be in the mix as they turn for home in the Breeders' Cup Classic.  Win Contender.
Forte – In the cruelest twist of fate imaginable for charismatic owner Mike Repole, this "Morning Line Favorite" for the 2023 Kentucky Derby was scratched 24 hours before post-time because of a hoof bruise.  Upon his return, Forte ran a respectable 2nd in the Belmont Stakes behind Arcangelo however much like he did in the Florida Derby, this son of Violence seemed to "run in spots" throughout the Triple Crown's third jewel.  In that he hasn't progressed speed figure wise since his two-year-old season and will likely be over bet, I will hence leave Forte off my Breeders' Cup tickets.  A "hayburner".
Two Phil's – Since he punched his ticket for the Kentucky Derby by virtue of a dominating score in the 1 1/8 mile G3 Jeff Ruby Stakes at Turfway Park, Two Phil's was accordingly labeled a "synthetic specialist" by many prominent handicappers.  Alas, a subsequent 2nd place finish in the "Run for the Roses" all but debunked the aforesaid theory.  A next out winner of the Ohio Derby over the highly regarded Bishops Bay, Two Phil's is exhibiting the kind of ascending trajectory that should concern his competition. Top Contender.
Cody's Wish – Godolphin Stable initiated a feel-good story for the ages when they named one of their prized purchases after Cody Dorman (a young man who is bravely battling a rare genetic disorder called Wolf-Hirschhorn Syndrome).  Your 2022 Breeders' Cup Dirt Mile Champion, Cody's Wish (as of this writing) is riding a six-race winning streak and will be extremely tough to run down in the shadow of the San Gabriel Mountains. Top Selection – Breeders' Cup Dirt Mile.
Pretty Mischievous – In the aftermath of upsetting this year's Kentucky Oaks field at odds of 10-1, this gifted three-year-old filly gutted out an impressive victory in Belmont Park's prestigious G1 Acorn Stakes.  One who will logically take money in the 1 1/8 mile Breeders' Cup Distaff, Pretty Mischievous will nevertheless have to contend with a fairly solid "older female" contingent that includes: Clairiere, Nest and Secret Oath. Contender in wide open affair.  
Elite Power – A surprise 5-1 winner of the 6-furlong (¾ mile) 2022 Breeders' Cup Sprint, Elite Power is thus far undefeated in 2023.  Looking to become just the third back-to-back winner (Midnight Lute, Roy H) of perhaps the Breeders' Cup's trickiest race, this speedy son of Curlin (2007 & 2008 Horse of the Year) will have to fend off the ever improving Straight No Chaser and several other staunch sprinters. Repeat in realm of possibility.
Modern Games – Managed by legendary Godolphin conditioner Charles Appleby (12 Breeders' Cup wins), Modern Games scored as the 6/5 favorite over Keenland Racetrack's firm turf course in last year's Breeders' Cup Mile.  Guaranteed to be targeted by some top European invaders, Modern Games will similarly have to fend off the likes of: Up to the Mark, Exaulted and Chez Pierre. The one to beat.
In Italian – If there is any horse with an axe to grind in this year's Breeders' Cup, it is In Italian.  A game runner up to Tuesday in the 2022 Breeders' Cup Filly and Mare Turf, this chestnut mare has the marked advantage of retaining 16-time winning Breeders' Cup conditioner Chad Brown. Gets her revenge.
Given the full and highly competitive fields that materialize every year, the Breeders' Cup World Thoroughbred Championships absolutely own the potential to confer a "life changing score".  Having followed this event every year since 1997, I would advise a handicapper to split their bankroll (say $200) between their two or three of their favorite "Win" bets and a fair share of exotic wagers (trifectas and superfectas).  After all, with the rate of inflation these days, losing two bills really isn't a big deal.  Then again, hit the right $2 superfecta, and you'll be taking an early retirement somewhere along the coast of Monaco!
By Eric Floyd