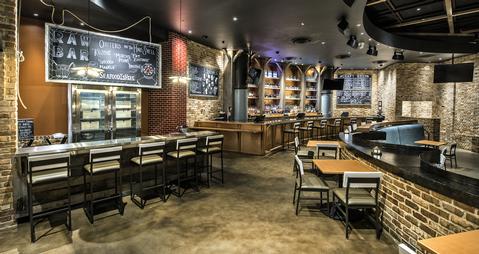 Biloxi, Mississippi is one of the fastest growing destinations in the country offering visitors all of the essentials for a great getaway. Miles of white sandy beaches, nearly a dozen great casinos and several historic sites, including Beauvoir, Jefferson Davis' home when he died, you can't go wrong with frequent visits. Biloxi is also known for exceptional restaurants showcasing everything from casual beach front fare to authentic French and Italian cuisine, and of course, seafood!
On a recent visit to Biloxi, Southern Gaming had the opportunity to check out Coast Seafood & Brew at Beau Rivage Resort & Casino, the latest and greatest seafood restaurant to open in the area. Located in the back of the casino where Coast Nightclub is, guests will find a casual atmosphere showcasing Gulf-fresh seafood accented with unique flavor blends and over 40 regional craft beer and and spirits.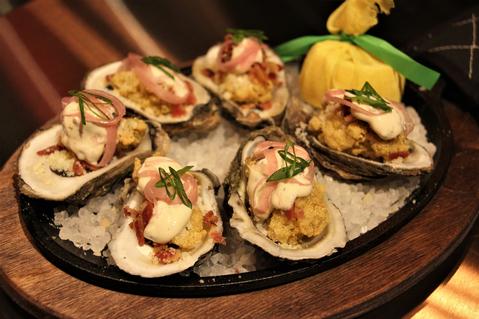 Beau Rivage Executive Chef Kristian Wade, an International School of Culinary Arts graduate who grew up on the banks of the Mississippi Gulf Coast's Pascagoula River, developed a menu that spotlights fresh local offerings from one of the most dynamic seafood locales of the world.
"Coast Seafood & Brew presents seafood straight from the warm waters of the Gulf of Mexico," said Wade. "We have talented chefs who understand and specialize in seafood, and using ingredients sourced from local vendors, we're proud to showcase this area's superb coastal cuisine to our visitors."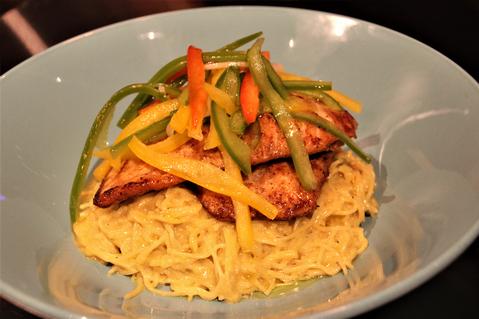 Daily caught fish, crab and shrimp dishes fill an extensive menu that features Gulf Coast-style dishes such as Boudin Stuffed Shrimp, Crabmeat Au Gratin, Seafood Explosion, Triggerfish, Red Snapper, Black Grouper and Shrimp Corn Dogs. Popular local staples come to life in the overflowing fried seafood platter, Biloxi pressed po-boys, gumbo and much more.
Guests will also find an expansive selection of oysters on the menu. Traditional oyster favorites – Charbroiled, Bienville and Rockefeller – are complemented by Coast Seafood & Brew's exclusive Oysters Beauvoir and the juicy Mother Shucker, Beau Rivage's fried favorite that pays homage to the region's minor league baseball team, the Biloxi Shuckers.
Diners are encouraged to step up to the raw bar for a sampling of oysters-on-the-half-shell from around the globe. Learn and literally taste the difference between the flavorful handcrafted Murder Point oysters from Bayou La Batre, Ala., and rich, creamy oysters of the Gulf of Mexico, to the plump, full-flavored varieties coming from as far away as Washington state and British Columbia.
Each meal starts with complimentary fresh bread served with small bowls of whipped honey butter and a southern kitchen favorite – pot licker juice – the delectable liquid found at the bottom of a pot of braised greens.
Dessert lovers can complete their meal with decadent selections from the artfully-presented dessert flight. Guests can choose one or more of the mini-mason jars filled with Poppin' Cherry Pie with Vanilla Ice Cream, Shortbread Cookie Cheesecake with Citrus Marinated Berries, Black Bottom Butterscotch Pudding with Shaved Chocolate, Southern Banana Pudding with Nilla Wafers or Salted Caramel Mississippi Mud Pie with Toasted Marshmallow.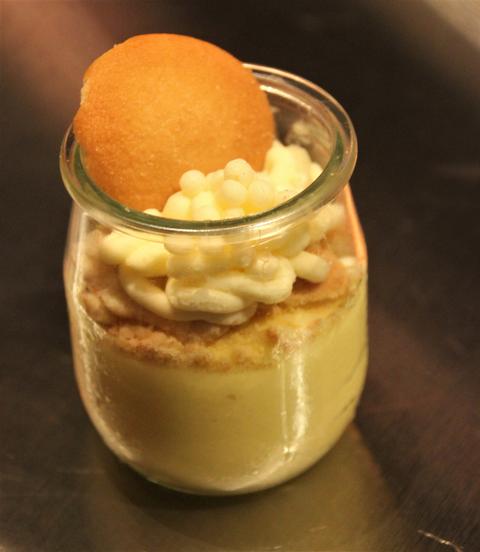 Lastly, if you are a fan of craft beer, you're in luck. An incredible selection of regional craft beers and hand-crafted cocktails can be found on the three-page beverage menu. A variety of ambers, ales, lagers, ciders and crafts brewed exclusively for Beau Rivage by local breweries are available. Featured spirits include the Texas Mule, Oyster Shooter, Jalapeno Margarita, Back Bay Mojito, Lost on the Beach and the Southern Cucumber.
The restaurant's décor is open and casual with a nod to Biloxi's seafood past. The spacious room resembles a classic fish house with open-beam ceilings, polished bronze accents, and white-washed tables on stained concrete floors. Big chalkboards hang on the light brick walls and highlight featured libations and the fresh bounty of the day. Geometric-patterned cushions resembling shimmering fish scales encase large circular booths, while wood-paneled wall furnishings and distressed steel light fixtures hang overhead. Tall aqua green and sand colored banquettes, representing the sand and sea, separate the dining area from the two large copper bars that flank the restaurant and underscore Coast Seafood & Brew's focus on craft beer and spirits. Sixteen high definition TVs and the largest TV screen in Beau Rivage make Coast Seafood & Brew the perfect place to watch sports.
"Guests coming to the Mississippi Gulf Coast are looking for an authentic seafood dining experience," said Beau Rivage President and COO Marcus Glover. "Coast Seafood & Brew pays homage to the region's prominent seafood heritage with an incredibly-talented culinary team eager to serve up the freshest seafood and locally-sourced ingredients available in the region."
The restaurant is open Mon, Thurs and Fri, 5:00 p.m. – 9:00 p.m. and Fri & Sat 11:00 a.m. – 9:00 p.m. Closed Tues and Wed. Casual attire. No reservations.