Casinos around the world are evolving daily with new games showcasing the latest features and technology for players. Konami Gaming has always been on the forefront of the latest game themes featuring crisp graphics, clear sounds and entertaining game play, and their latest product line is no exception.
Their newest video slot theme, All Aboard, is quickly amassing incredible energy and momentum and you can expect to see it at your favorite casino soon!
This original linked progressive game is a locomotive train themed game with a unique Stay & Spin feature where you can collect a growing screen of instant credit prizes and jackpots up to nine times in the same bonus. All Aboard started arriving at casino locations over the summer and was well-received right away with players lining up to play the game.
All Aboard was first debuted in Australia and quickly outpaced some of the other top video slots, and soon thereafter, there were over 3,500 All Aboard games nationwide. This proven player-favorite is now coming across the pond with a freight load of popularity and payout opportunities for expanding frontiers and is available at early launch locations from Florida to California.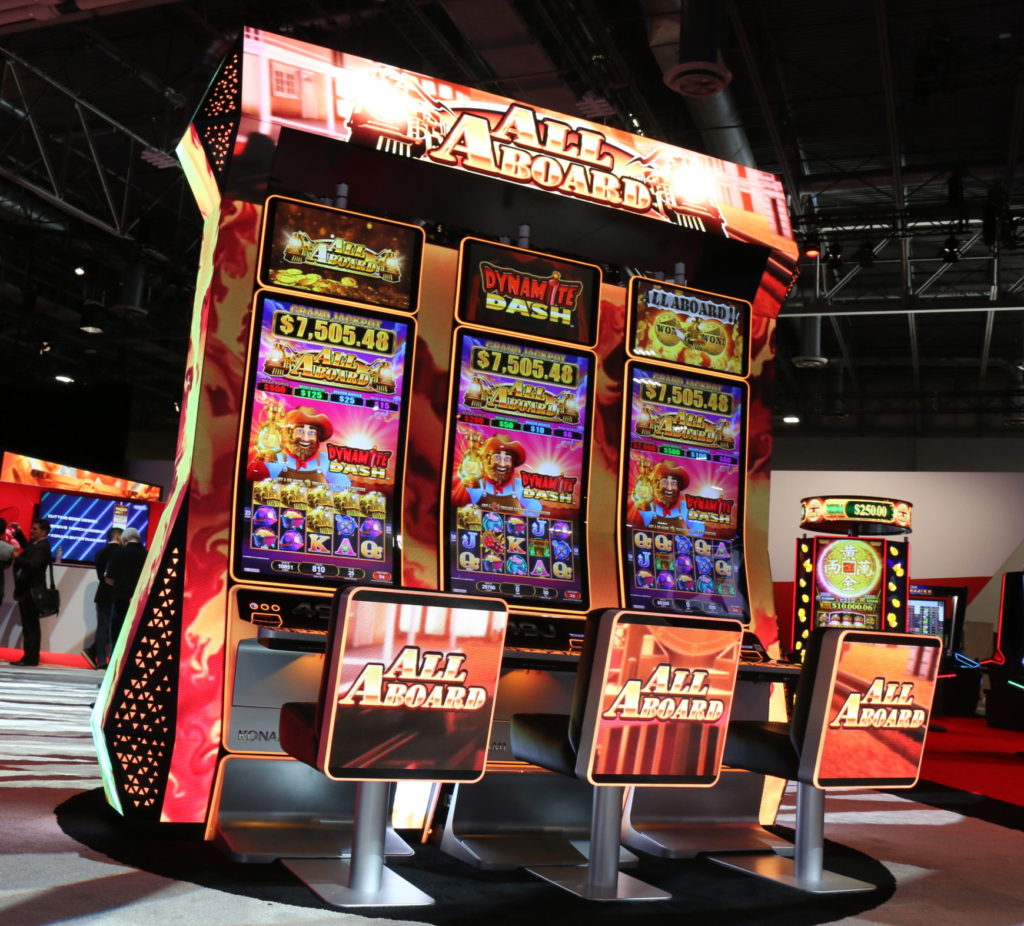 The game machine itself is entirely new from Konami, with relaxed slant-top, dual cup holders, dual spin buttons, handbag hook, and wired and wireless phone chargers. All Aboard stands out on the gaming floor, as each machine is surrounded by brilliant LED animation and scenes from the game.
The game is also expanding across online gaming sites. This July it arrived for the first time to players on My KONAMI Slots in a special Railroad Riches promotion; and it will reach even more social and for-wager gaming sites through the rest of the year. This gives fans a great opportunity to enjoy All Aboard both online and at their favorite casinos.
Week after week, All Aboard continues to pick up steam, as more and more players embark on the one-of-a-kind journey to jackpots. Be sure to check it out on your next casino visit.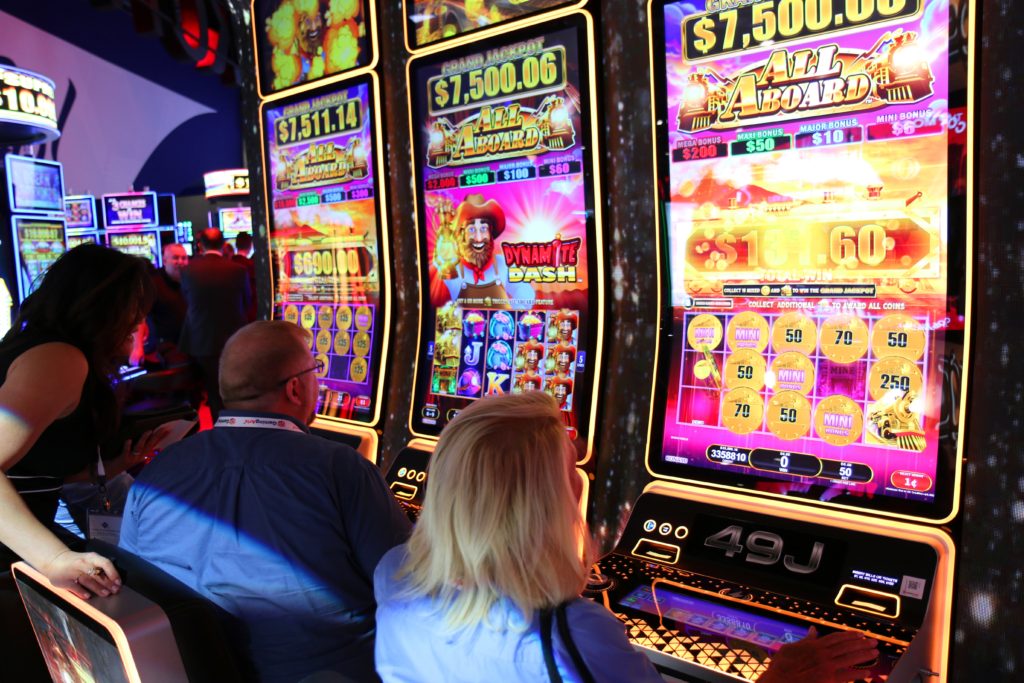 CLICK HERE for more information about All Aboard and for other products and services by Konami Gaming, visit Konami.com.