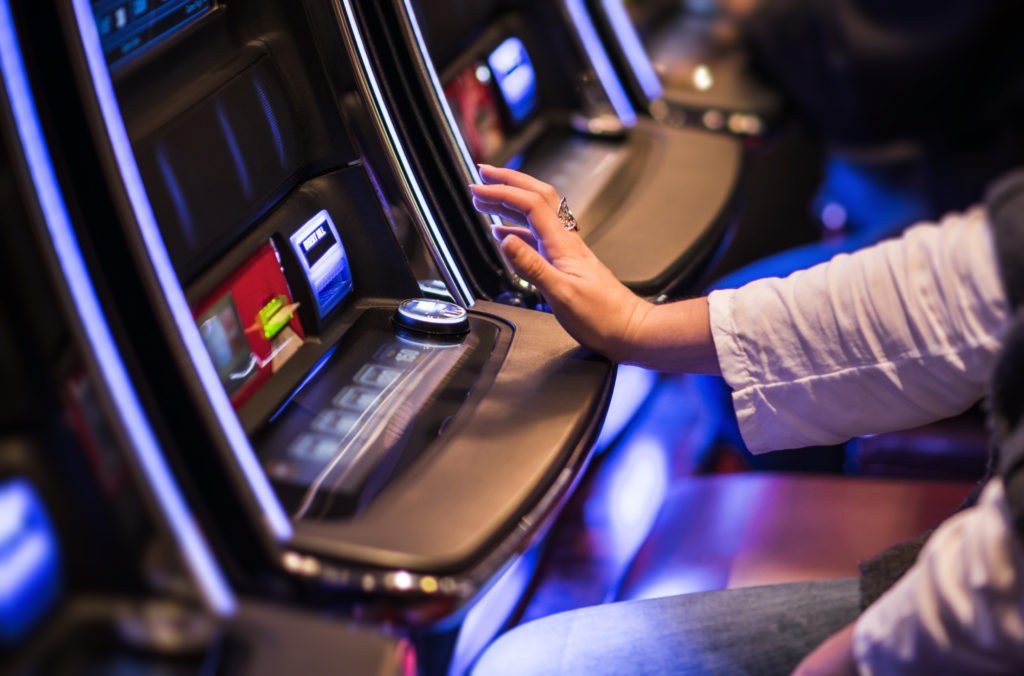 I can remember my mom saying that when life deals you lemons you should make lemonade. Beyonce even had a blockbuster album called "Lemonade", so I guess moms everywhere (and grandmothers in Bey's case, since she passed the adage and recipe on to the star's mom) have some of the same feel-good maxims. It's not just true about life in general, but also applies to the world of gambling. You might logically assume that with all the competition for players, casinos would be offering better odds than before, but that's not the case at all. Instead, there are more greedy hands stuck out for pieces of the pie than ever before and our legislative regulators are merrily lowering the minimum ER (expected return) on a state-by-state basis. You may have sworn that if house odds were increased at your expense, then you'd never again enter a casino, but that's like an ultimatum when angry with your partner; it may not happen. In the mercurial case of casinos your best bet may be to make lemonade.
Lemonade: Regardless of your game, slots, video poker (VP) or tables the odds seem to be getting better for casinos and worse for their players. In fact, the rakes for some of the poker games, especially low stakes ones like $1/$2 or $2/$4 Hold'Em are downright embarrassing. Still, people continue to stream through the doors and there's often a waiting list for tables on holidays or weekend nights. (The lower stakes games may disappear, but the high rakes remain in place and are increased along with the betting amounts.) Instead of ignoring the dismal odds you need to find the most lucrative deals on the gaming floor.
Entry Tickets: Casinos have wisely figured out that they can be generous with things like contest tickets that cost them nothing extra but they're valuable to their players.
Best VP Games Available: You will be told by staff that it only takes one ticket to win, but the truth is equity, or number of entries, determines your odds. One important way to increase your entries is to select a low variance game, like 9/6 JOB (9/6 Jacks or Better, ER 99.5439%, variance 19.51468) instead of 9/6DDB (9/6 Double-Double Bonus, ER 98.9808%, variance 41.98498). In this case both the ER and variance are better with 9/6 JOB yet I notice many given the choice select the 9/6DDB game. Even those that know the difference will tell me they think the 9/6JOB game is boring. You will play longer in the long run, assuming similar or better ERs, with a lower variance game. You're getting double your wager for two pairs with 9/6JOB and just even money with the same hand for 9/8DDB.
Best Slots Available: Some players stick with traditional slots and they, too, can be more selective to earn more contest entries. Instead of choosing a game that's volatile, like many versions of China Shore (you can earn 900 games or more plus re-triggers if you're sitting on a horseshoe, but it's as rare as a blue moon), select a game with more frequent but smaller payouts.
Information Please: Never get information from anybody but the person in charge of that department. Often hosts, other players and even management unwittingly give out incorrect contest or policy rules. More than ever casinos compartmentalize everything so that employees are only well-informed about their own division. Gift shop: The latest trend is to offer top-notch merchandise in casino gift shops and to allow you to use your comp points for purchases. Go directly to the gift shop or ask your host about their policy.
Tournament Rules: Ask the MC at the event for clarification because your host or management may not know. For example, "The TournEvent of Champions" has weekly contests at participating casinos with a grand finale and million-dollar grand prize tournament in Vegas. When the trademark guy pops up during play (it's only happened to me once) you jump to the top of the round. I thought you won the round, but in reality, you jump to the top score of that moment and if it's early in the round it's not such a big deal. Be sure to touch the icon and continue playing as though it hasn't even happened. In addition, the casino can and will change the rules and payouts for the same event so pay attention and ask questions.
Casino Rating: It's disappointing but not unusual to be chomping at the bit to play a game, say FPDW (Full Pay Deuces Wild, ER 100.7620%, variance 25.83462), only to find it's not there. Don't panic because it may have been moved; on the other hand, if it has been removed the locals won't give the casino such a high rating. Make sure you're current on VP games and pay schedules because it's more important than their reputation.
Final Thoughts: Using your great-grandmother's recipe works literally for making wonderful lemonade, but only does so figuratively when it comes to gambling decisions. That's because the house constantly changes their policies and you have to stay current on the latest rules to make sure you've made the best possible casino choices. It's not going to be as sweet a deal as it was twenty years ago for VP advantage players because the pay schedules have since been downgraded. Still, you can have a good time and spend little or break even by staying informed and playing smart.
By: Linda Boyd
Linda Boyd, a long-time table game player before turning to video poker, writes for "Southern Gaming and Destinations", "Arizona Player" and the latest edition of "American Casino Guide". You can see her videos on YouTube or view them on
American Casino Guide's web site and her radio interviews are on iTunes. Boyd's book, "The Video Poker Edge", includes free removable pay schedules and her free strategy cards for the most popular games. The latest edition is available from amazon.com, Square One Publishers and book stores. Kindle edition now available.