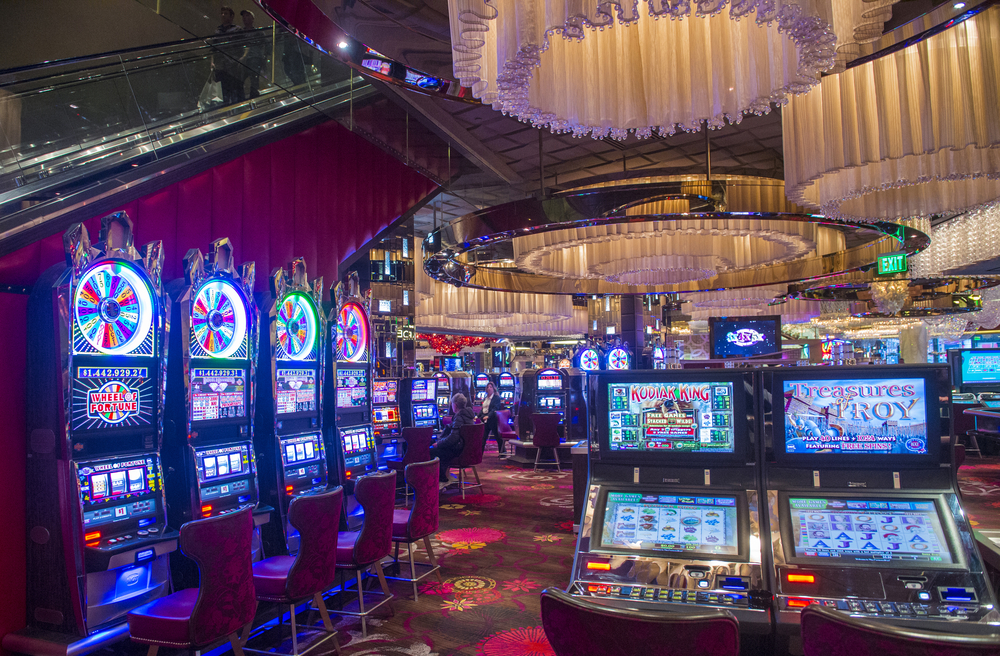 You may think that every play within a casino carries a house advantage and, for the most part, you would be right. Certainly, that is their intention because otherwise they wouldn't be in business for too long. But keep in mind they're only human and so are the technicians that set up the pay schedules for VP (video poker) games. Casino ethics may vary from person-to-person, but remember that when the house errs in their own favor there is no remedy for players.
VP Pay Schedules: It is imperative that you own tutorial software and I recommend the grandfather of them all; that's Dean Zamzow's WinPoker. If you think there's a player-advantage glitch then simply copy the pay schedule exactly as you see it and enter the data into your software program when you get home. Be aware that you may have to adapt an existing table for a different game, but as long as the categories are identical, there's no problem. These two pay schedules in Table 1.1 are on the same multi-game device and many, even most from my observations, are choosing the Deuces Wild (DW) game.

Table 1.1 Double Deuces Wild Versus Deuces Wild
Winning Hand/ 5-Coin Bet
Double Deuces Wild

(DDW)

Deuces Wild

(DW)

 

Royal Flush/No Deuces

4000

4000

4 Deuces

2000

1000

Royal with Deuces/Wild Royal

125

125

5 of a Kind

80

75

Straight Flush

55

50

4 of a Kind

20

20

Full House

15

15

Flush

10

10

Straight

10

10

3 of a Kind

5

5

Expected Return (ER)

99.6206%

94.8182%

Variance

50.98954

25.25351
Analyzing Table 1.1: Most think that it's a no-brainer to simply select the DDW game instead of the DW game but that's not at all true. The reason is people simply choose a game from the menu offered instead of checking out all games along with their pay schedules. The fact that the better game is significantly more volatile (the variance is approximately twice as high) is because you must go for the deuces more often. Still, the higher ER for DDW more than compensates for the higher risk factor.

Determining Game's ER: The casino is running the show and if they remain within legislative maximum/minimum requirements, they have the right to do so. An advantage play, however, is still possible when your ER is over 100%, a rarity and probably a glitch. The actual ER is found by adding the game's ER to the payback percentage offered by using your slot card. For example, if you play the DDW game presented on Table 1.1 and the casino is offering a 0.25% payback (they are on the highest-level card in this casino) and it is a double points day, then you can add 0.5 to the game's ER.
99.6206 + 0.5= 100.1206%
You will also receive bounce back cash in the mail, discretionary and earned comps, plus entry tickets for promotional events, including free slot tournaments. Make sure you understand that computer correct play is mandatory to receive the indicated theoretical return.

"Sharing" Information: You should always keep the information to yourself if you want it to remain. It will go under the radar on multi-game devices when the rest of the games offer such a big casino advantage, like the DW game on the same machine with an ER of 94.8182%. Also, this play has a very bad Keno game with a significantly lower ER than any of the VP games on the device.

Ethics: Some players have opined that they think it's unethical to not inform a casino of glitches on their devices that offer a player advantage. I believe that it's not my job to do so and more frequently the errors favor the casino and not the player. There's no remedy to even find much less return money to players when the house has a device that pays less than the legislated minimum for their jurisdiction. It's my view that when a business offers a deal that costs them money, say an all you can eat special that's priced too low, then it's their job to correct the mistake; the same is true for casinos.
Final Thoughts: There are occasional glitches, intentional or not, in some casinos regarding bounceback cash, run-away free play and almost everything else. You should never ever alter a devices payback electronically or any other way nor should you alter anything else including mailers. If, however, you find a deal or device inside the sparkling and lively casino that seems too good to be true, don't argue or question the house's intent. Simply enjoy your find knowing it won't be there forever.
By, Linda Boyd
Linda Boyd, a long-time table game player before turning to video poker, writes for "Southern Gaming and Destinations", "Arizona Player" and the latest edition of "American Casino Guide". You can see her videos on YouTube or view them on American Casino Guide's website and her radio interviews are on iTunes. Boyd's book, "The Video Poker Edge", includes free removable pay schedules and her free strategy cards for the most popular games. The latest edition is available from amazon.com, Square One Publishers and bookstores. Kindle edition now available.