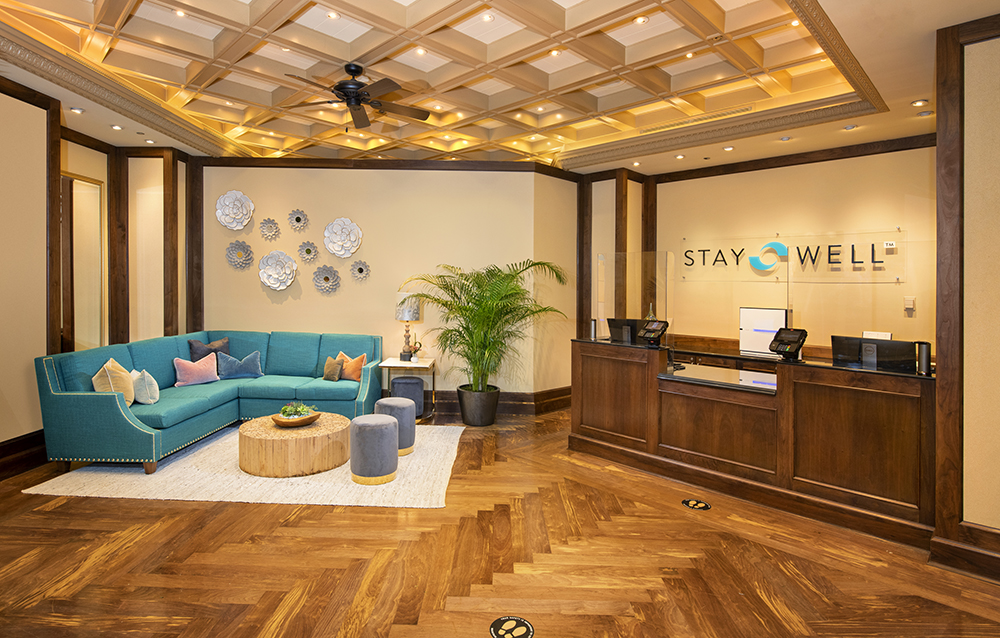 (Biloxi, Mississippi) Beau Rivage Resort & Casino, in partnership with wellness real estate and technology company Delos, recently debuted its Stay Well rooms and welcome lounge. Integrating Delos' scientifically validated in-room features and programming designed to enhance physical, mental and social well-being, Stay Well rooms help minimize the impact travel has on the human body and optimize the guest experience.
"Beau Rivage is proud to introduce the Stay Well concept, fulfilling the requests of numerous guests as well as the desires of the rapidly growing health and wellness travel market," said MGM Southeast President & COO Travis Lunn. "MGM Resorts was the initial adopter of the Stay Well concept in Las Vegas, and now our guests in Coastal Mississippi can enjoy all we have to offer without sacrificing their commitment to healthy living."
Delos Founder and CEO Paul Scialla, said, "It is more important than ever to prioritize the health and well-being of people. We know our buildings are a critical tool in this strategy, and MGM Resorts has demonstrated remarkable leadership by working with Delos to provide evidence-based health and wellness features for its guests."
Located on the hotel's 18th and 19th floors, each of the 147 Stay Well rooms are designed to create a holistic guest experience and feature:
Air Purification: Removes pollen, mold spores, odors and other pollutants from the air
Aromatherapy: Optional use of scent creates a relaxing, mood-enhancing environment
Cleaning Protocol: Use of state-of-the-art UVC wand cleaning tool, which help neutralize bacteria, viruses and other microbes
Cleveland Clinic Wellness: Complimentary access to online Cleveland Clinic Wellness programs
Dawn Simulation: Gently awakens guests with gradually increasing levels of light and sound
Deepak Chopra Welcome and Guided Meditation: Deepak Chopra, a world-renowned integrative medicine and wellness pioneer, provides narrated meditation and a welcome message, lending wisdom and insight to the Stay Well experience
Night Lighting: Subtle lighting provides illumination for safe nighttime navigation while minimizing sleep disruption
Stay Well Mattress: Natural memory foam derived from plant extracts provides support and optimal comfort
Stay Well Shower Infuser: Reduces chlorine, helping skin and hair stay soft and smooth
Water Purification: Filtration system provides higher quality water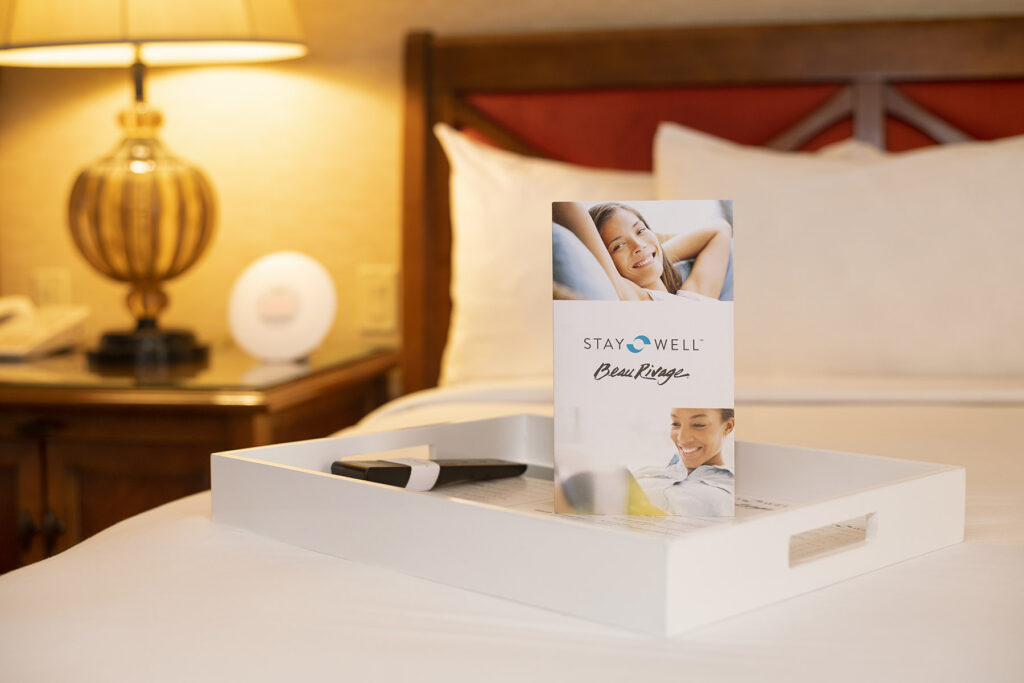 Stay Well rooms are available at prevailing rates plus $25/night upgrade and can be reserved at beaurivage.com or by calling 888.567.6667.
The Stay Well experience can continue even after guests check out with retail amenities available for purchase in Essentials or by visiting staywellshop.com.