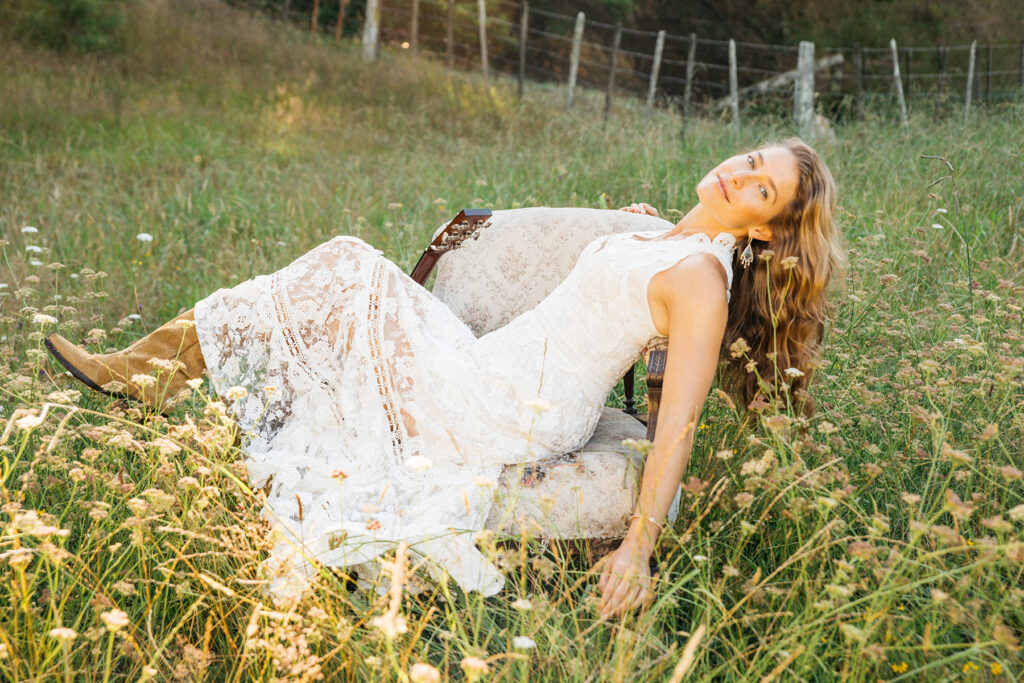 As the world gradually returns to a recognizable and welcome form, vacation destinations around the country are bracing for a year's worth of pent-up demand from travelers eager to have fun again. One of the country's most beautiful locales, Coastal Mississippi, has put together a special campaign to attract visitors to its unique combination of beaches, world-class gaming, mouthwatering cuisine, and unparalleled outdoor adventure opportunities. The marketing campaign showcases the song "Gulf Coast Girl", a recent hit by rising star Caroline Jones. The song features, among others, Jimmy Buffett, a Pascagoula native and lifelong ambassador for The Secret Coast and its laid-back lifestyle.
For the uninitiated, it may come as a surprise that there is so much to do in Coastal Mississippi. First time visitors may be pleasantly overwhelmed by the myriad of activities available. The twelve casinos offer 24-hour gaming, including table games, slots, video poker, and recently added, sports betting on both professional and college games. The hungry gambler will find nearly one hundred restaurants spread across the area, offering everything from coffee shops and grab-and-go fare to top-of-the-line steakhouses. Of course, for many casino guests, a trip wouldn't be complete without at least one visit to the buffet, and thankfully some of the casinos have been able to find a way reopen their buffets in a COVID-safe manner. As of this writing, not all buffets have reopened, so a call ahead or a quick check on the casino website is advised.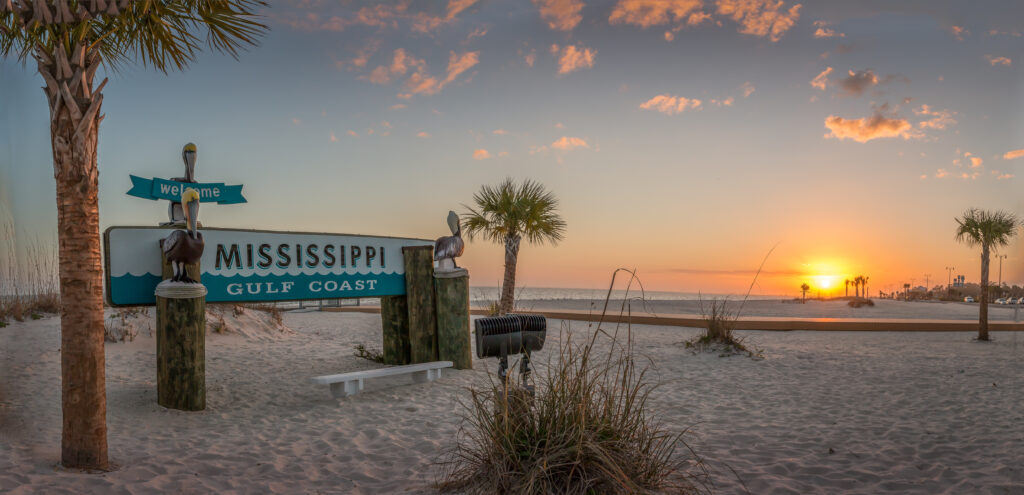 Some of the Gulf Coast casinos have resumed offering live entertainment, and upcoming events include Reba McEntire, Chris Stapleton, and legendary rockers KISS, who will be bringing their "End of the Road" tour to Biloxi on October 5. Hard Rock Biloxi will be hosting Aaron Lewis, Grand Funk Railroad and Cheap Trick later in the year; IP Casino will be bringing in Trace Adkins, Collective Soul, and .38 Special among other favorites. In addition to headline acts, some of the smaller clubs and live music venues have resumed operating as well.
Coastal Mississippi isn't only a casino destination, however. The region boasts nearly twenty golf courses created by some of the top names in the sport, including Jack Nicklaus, Arnold Palmer and other luminaries. And being located on one of the most diverse bodies of water in the world, the area offers amazing opportunities for fisherman, from bay and jetty fishing all the way up to deep-sea charters. Fishing enthusiasts can test their skill against over 200 species of fish ranging from trout and catfish all the way up to giant sharks and yellowfin tuna, which can reach 400 pounds.
To spread the word about this often-over-looked jewel of the South, Coastal Mississippi- an organization whose mission is to promote South Mississippi as a tourism and convention destination- reached out to singer-songwriter Caroline Jones, whose hit song "Gulf Coast Girl" sings the praises of the Secret Coast lifestyle. Jones, who does in fact live on Florida's west coast and is therefore a true Gulf Coast Girl, had recorded the song after touring with Jimmy Buffett, and the backing group on the song, informally known as "The Pelicanaires", featuring Kenny Chesney, Jimmy Buffett, Mac McAnally and Lukas Nelson. The video of the song is a travelogue that sees Jones visiting various tourist spots throughout the entire Gulf Coast region. As a promotional package for Coastal Mississippi, it was a perfect fit.
Check out 'Gulf Coast Girl" by Caroline Jones – ft. Jimmy Buffett, Kenny Chesney, Lukas Nelson & Mac McAnally




Southern Gaming writer, Terry Parrett, caught up with the Gulf Coast girl herself to get the inside scoop about her career and what she loves about the Gulf Coast.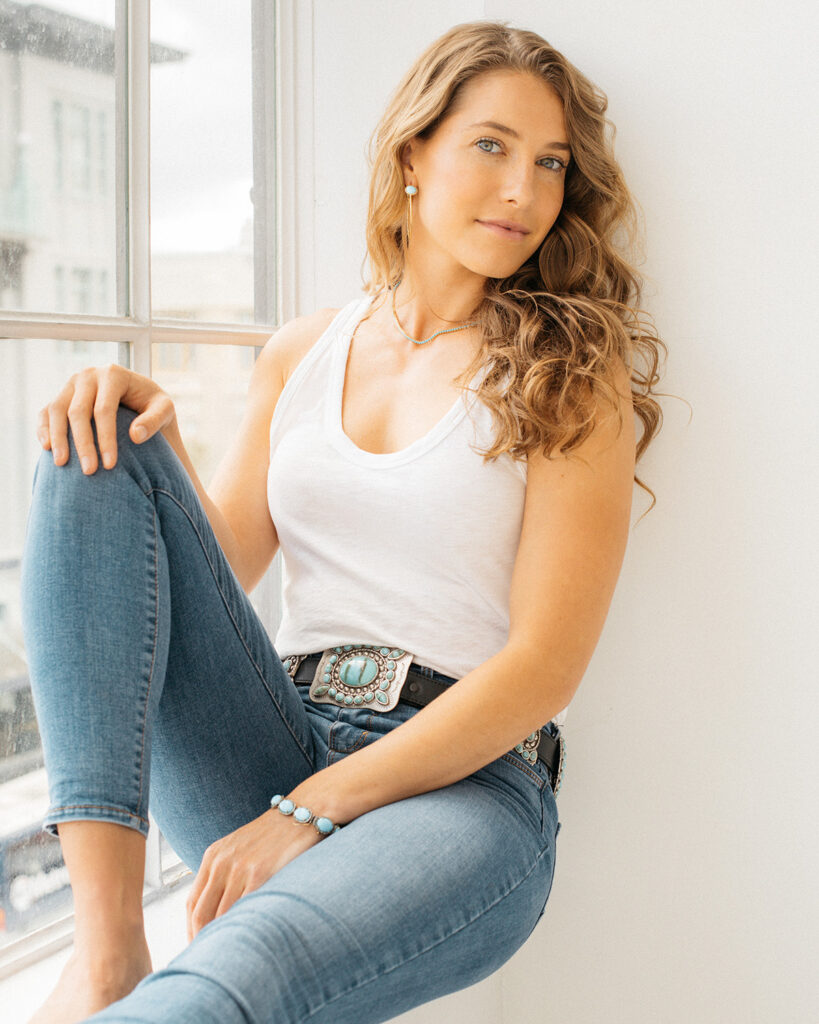 Gaming and Destinations: So, you have an unusual background for a country artist- you're from the Northeast, you studied opera, the Great American Songbook, how did you end up in Nashville?
Caroline Jones: I grew up listening to a lot of classic rock and R&B, the music of the 90s. My mom was a big fan of great vocalists and my dad loved classic R&B and Motown. I started singing when I was young, started writing my own songs and demoing them as a teenager, and then got my first management when I was 16 or 17. My manager at the time said I had a real country sensibility, which surprised me because I had listened to Shania Twain and Faith Hill, but that was about it. He said I should go to Nashville, so when I was 17, I went down there, went to a show at the Bluebird Café, and I felt like I had found my home. I could not believe that there was a town and a community of people like I found at Bluebird. I felt this was what I loved, that really honest storytelling. Something in me clicked.
G&D: You also took a unique route into the business by self-booking into colleges instead of bars. How did that influence your music? Was it harder to get into the business without somebody telling you what was commercial?
CJ: I think early on in Nashville, I saw the way most artists were developed, and I wanted to develop my craft in a more authentic voice. I started cold-calling colleges at a time when Ed Sheeran and Mumford and Sons were coming to the forefront and the tradition of singer-songwriters and storytelling in music was commercially viable, and I was really inspired by that. I would go around to schools, just me and my guitar, and I loved that! I wasn't that much older than the students I was playing to. After a few years, I met Ric Wake, who became my manager, and that was the first time I felt I was ready to collaborate with someone on my own creative terms.
G&D: You have been in New Zealand for several months. How is that influencing your music? Are you incorporating local music styles into your new music?
CJ: I've been more influenced by the lifestyle and the culture is very much like what you would imagine what small-town America was like in the past. It's a great community mentality where everyone knows each other, looks out for each other and they're very conscientious of how their lifestyle impacts the environment. In America, everything is so rigid and fast-paced, and everyone is so focused on doing more and having more, which can be a wonderful thing, but there's just a laid-back feeling with the lifestyle here that has really rubbed off on me. I am extremely ambitious with big dreams and high expectations of myself, but I think it's great to sometimes slow down and just enjoy life, and I think that is influencing me as an artist. There's a lot of richness here and you can drive an hour outside of the city (Auckland) and see some of the most striking landscapes in the world, and you can't help but be inspired by that.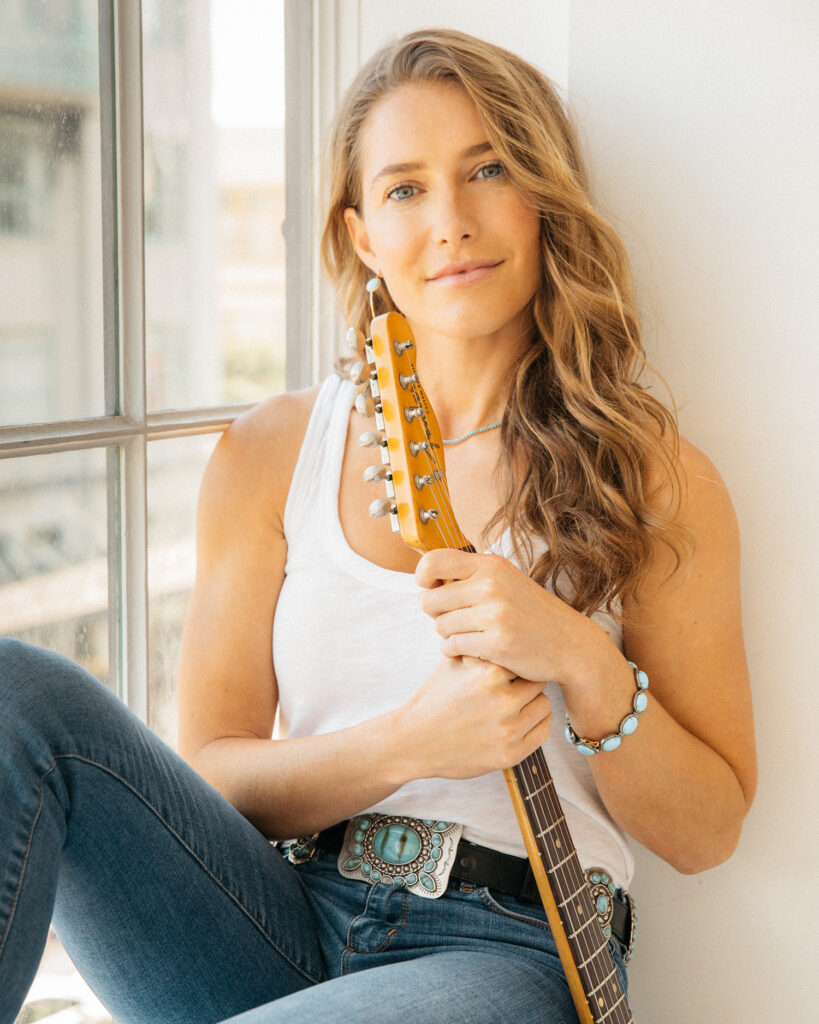 G&D: So you are from the Northeast US, you've been in New Zealand for seven months, you're the "Gulf Coast Girl"- where do you consider home?
CJ: (Laughs) Florida! Florida is my home base. When I moved there a few years, I just loved the sun and the sea. I felt so much healthier and happier! I think people forget how much sunshine does for your spirit and how it can just make you a better person.
G&D: Is your new single, "Come In (But Don't Make Yourself Comfortable)" about somebody in particular?
CJ: No, it is not about anyone specifically. It is more of a reflection of a part of my personality. It actually started as a joke and I couldn't believe it had never been written. You know, almost every turn of phrase has been written; turning a phrase on its head is one of the oldest country music tricks, and I just thought about it one day. I had a good time writing that song, it was fun to write and fun to record, and I'm glad people are enjoying it.
G&D: What do you like best and least about touring?
CJ: I would say my least favorite part of touring is just the logistical challenges with the planning of it all and how hard it can be on the crew and musicians constantly moving and breaking down, setting up, loading in and out. It's hard work, but it's so worth it. But everything about touring, other than that, I absolutely love. It is hard for me to pick my favorite part, other than the show itself. I dreamed about touring for years. Imagine dreaming about doing something for your whole life, of doing shows for people who want to hear your music, and then having the opportunity to do that every night. I remember when I first started touring, I'd get off the stage from the first show and go back to the hotel and think, "I get to do that again tomorrow night, and the next night, and the next night!" and I couldn't believe it. It's so cool, I dreamed about it my whole life, and now I get to do it.
G&D: It is obvious that you are in control of your career and you decide what happens next. Where do you see yourself in five years? Any dream venues you have always wanted to play?
CJ: My dream is just to be able to keep touring and go out there for the rest of my life. If I can do that and have an audience that wants to hear my music, people who I can inspire, I'll be so happy. My biggest goal is to just keep making better records and do better shows. As far as my dream venue goes, I would have to say the Ryman in Nashville. I would love to be able to headline there. I have played at the Grand Ole Opry, but the Ryman would be really cool!
For more about Caroline Jones, visit CarolineJones.com
For more information about Coastal Mississippi and the many attractions and accommodations, visit CoastalMississippi.com
Check out Caroline Jones NEW VIDEO "Come In (But Don't Make Yourself Comfortable)"