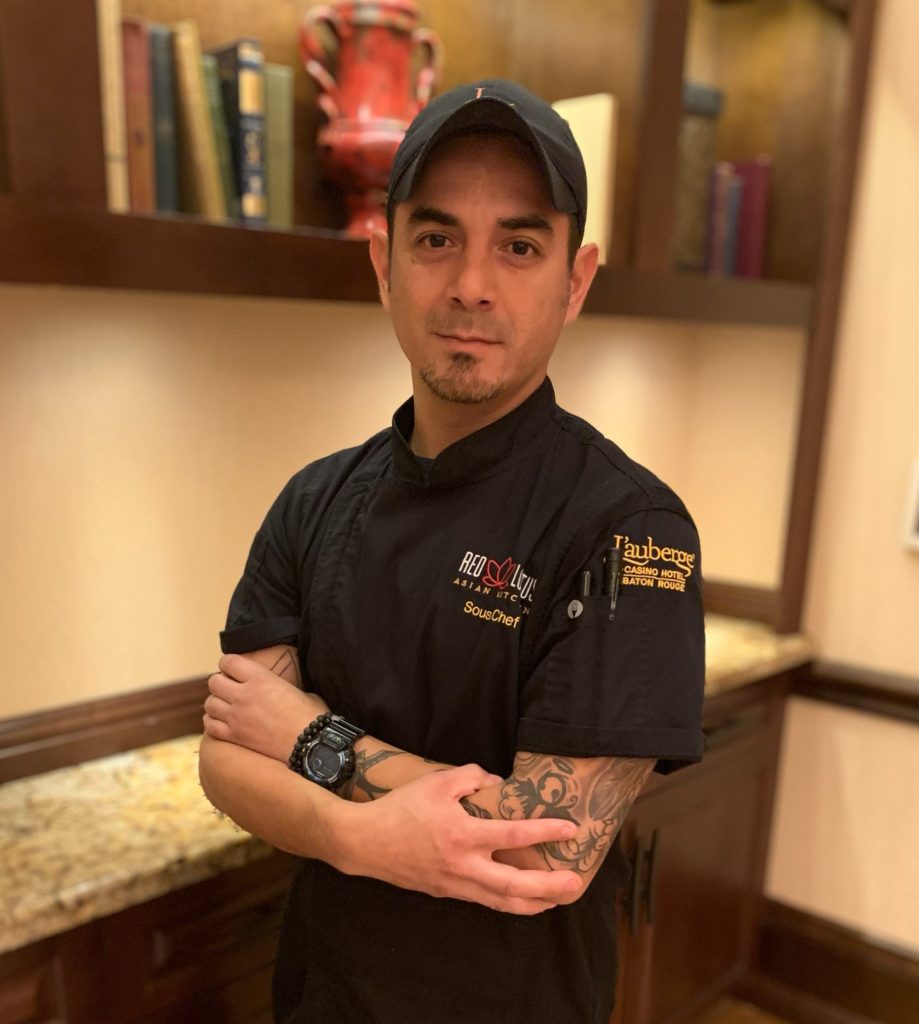 L'Auberge Casino Hotel in Baton Rouge, Louisiana is a great getaway for all the amenities you could ask for and plenty of Southern hospitality to make you feel welcome. The casino floor offers over 1,400 slots, 50 table games, a live poker room and a full sportsbook, so are sure to find your favorite games to work up an appetite for a great meal.
The property offers several dining options including Red Lotus Asian Kitchen where Chef Jesus Arguelles explores the exotic flavors of the far east that will take you on a journey of exceptional and authentic Vietnamese and Pan-Asian cuisine.
We caught us with Chef Jesus to talk about his culinary background, the dining at L'Auberge and how the food and beverage team at the property strive for success and customer satisfaction with every guest.
Check out the interview below. Listen to the interview below:
G. Douglas Dreisbach: Red Lotus Asian Kitchen at L'Auberge has become a popular restaurant for guests and they seem to really like what you have going on there. Having been at the property for four, and a vast background prior, what made you interested in being a chef and what were some of your early culinary influences?
Jesus Arguelles: I went to a culinary school in Mexico in 2008, so it's been for almost 15 years now. My early influences came from my family's kitchen. My mom really enjoyed cooking and I remember my aunt cooking and my grandmother cooking. It's just like all this around my family makes me—I want to be part of this, and I want to be serving for people. I want to be making people happy with my food, and that is how it started.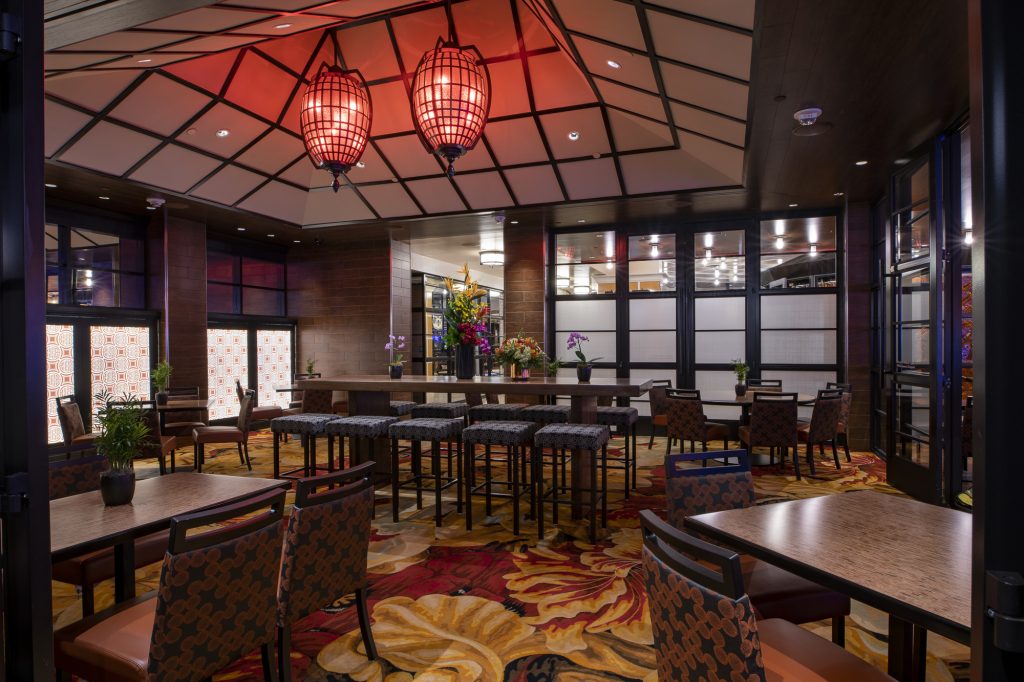 GDD: As your journey progressed through the culinary caveats of your career, have those influences changed? And what have you learned along the way?
JA: Working with several great chefs over my career has had a big influence. These days, I've been working with so many chefs that I love working with it has really been a tool to motivate me to keep cooking.
GDD: Tell us about Red Lotus Asian Kitchen and what can guests expect when they visit? What are some of the customers favorite menu items?
JA: We are an upgraded Asian cuisine, I would like to say. We have lamb chops and chicken, but we also have the traditional dishes, but with a little bit extra on that to make it better for the customers. We like to create new dishes. We have lemongrass chicken wings. We have Peking duck. We also have the classics, the fried rice. We have a little bit of everything for the guests.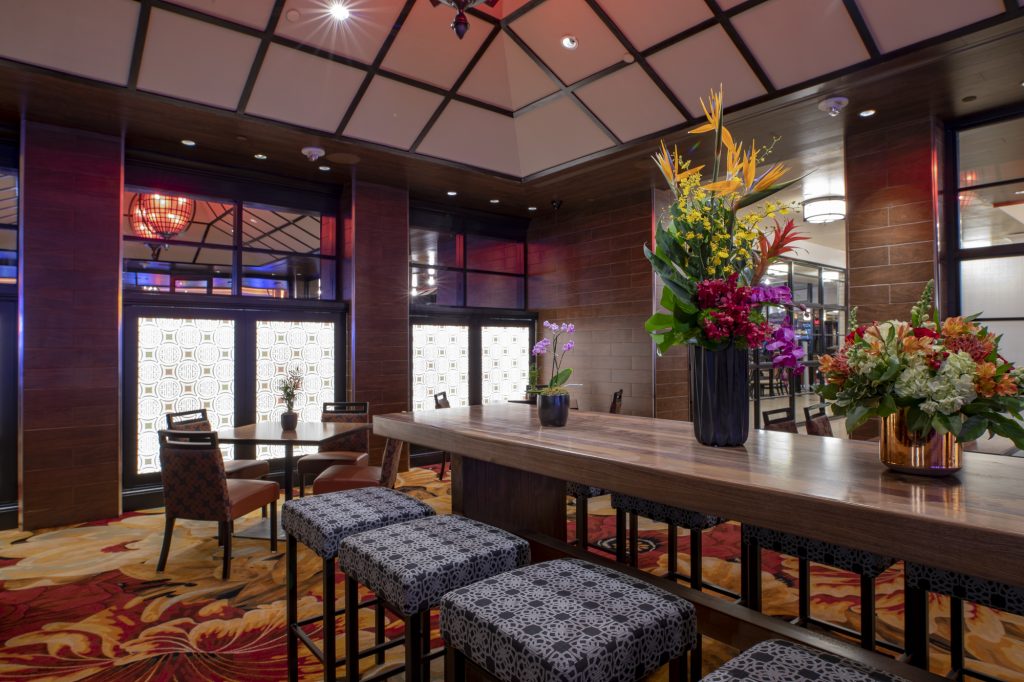 GDD: Do you feel like your personal preferences and cooking preparation comes out in what's on your menu for your customers?
JA: I'm always thinking about what the customer will enjoy, but also incorporating the flavors that I like and that I'm familiar with. I try to put them together to have that perfect balance between my flavors and the Asian flavors, and put something together.
GDD: What's special about L'Auberge and Red Lotus? What makes the evening or meal special for the customers?
JA: I really believe that all of the team members who work here are what make this property special and unique, and you can see it wherever you go on the property, including our dining options. In all the services and everything you experience, the passion the team members give every day is going to be reflected in what you're going to see when you come here.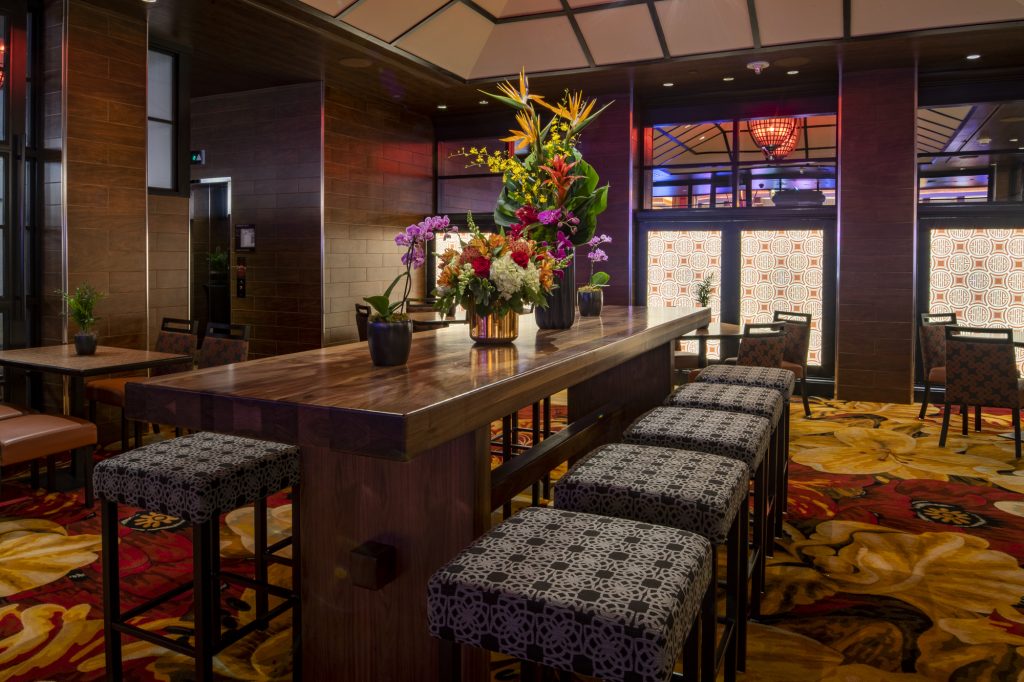 GDD: From your perspective, what makes the perfect dining experience from start to finish? And how do you and your team strive to provide that experience for your customers?
JA: For me, I think it's service, food, and company. Those are the three things that make it the best experience for me. I mean, obviously, we can't control who you're going to bring with you, but I can assure you that me and my team will always do our best to give you the best experience every time that you come visit L'Auberge.
GDD: L'Auberge certainly offers the highest caliber customer service at the property. In closing, is there anything you would like to add?
JA: Like I said before, we have great chefs and an amazing culinary team. Believe me, every time that you come here, we're going to work hard to make your visit a memorable visit.
For more information and reservations, call 1-866-261-7777 or visit LBatonRouge.com