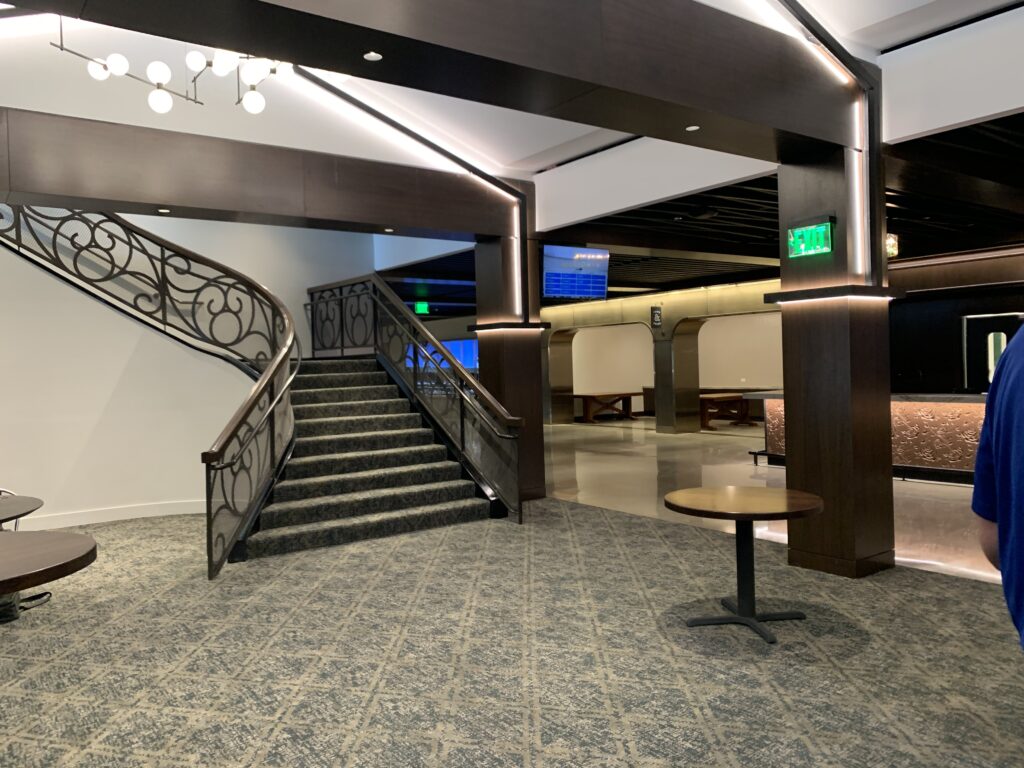 Churchill Downs unveiled the all-new Homestretch Club just in time for the 148th Running of the Kentucky Derby. The club is located on the first and second floors of the final stretch under the famed Twin Spires and offers racing fans the chance to be right on the rail for the most exciting two minutes in sports.
"This is equivalent to sitting courtside at an NBA game," Commented Churchill spokesperson, Darren Rogers. "We are excited to offer this new upgrade yet still paying homage to the history of Churchill Downs."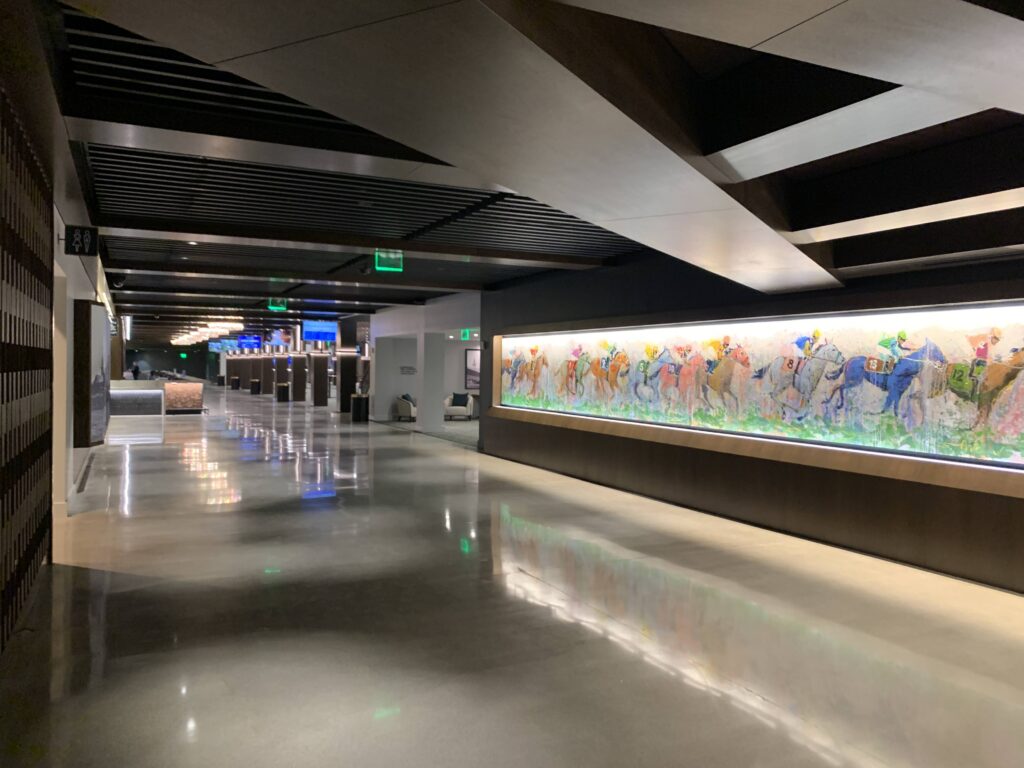 The new all-inclusive Homestretch Club includes:
23 Trackside Horseshoe Lounges along the rail for up to 184 guests offering a "courtside seat" experience
73 Homestretch Terraced Dining Tables for up to 438 guests creating covered outdoor dining
2,618 Club Stadium seats providing a cushioned, comfortable and upgraded experience
5 private VIP Hospitality Lounges for up to 60 guests
18,600 sq. ft. of new interior premium hospitality space accented by a grand staircase
95 ft. bar – believed to be the longest bar in the Commonwealth of Kentucky
Memberships for the Homestretch Club are $850 per year and includes the following benefits:
Premium days. Admission for 17 premium race days (excluding Derby and Oaks).
All-Inclusive. Food and non-alcoholic beverages are included within the club for each of the 17 race days. A full bar is available for purchase.
Kentucky Derby & Kentucky Oaks.* Ability to purchase one box in Section 111 for 2022 Derby and Oaks.
Ability to bring guests. Additional fees apply.
Thanksgiving.* Ability to purchase Thanksgiving dining in the Homestretch Club.
Free general admission. Membership includes all live race days outside of the 17 included in the club.
Flexibility. No need to make reservations. The club seating is first come, first serve. Reservations are accepted for the horseshoe rail lounges or terrace level
CLICK HERE for more information and memberships.