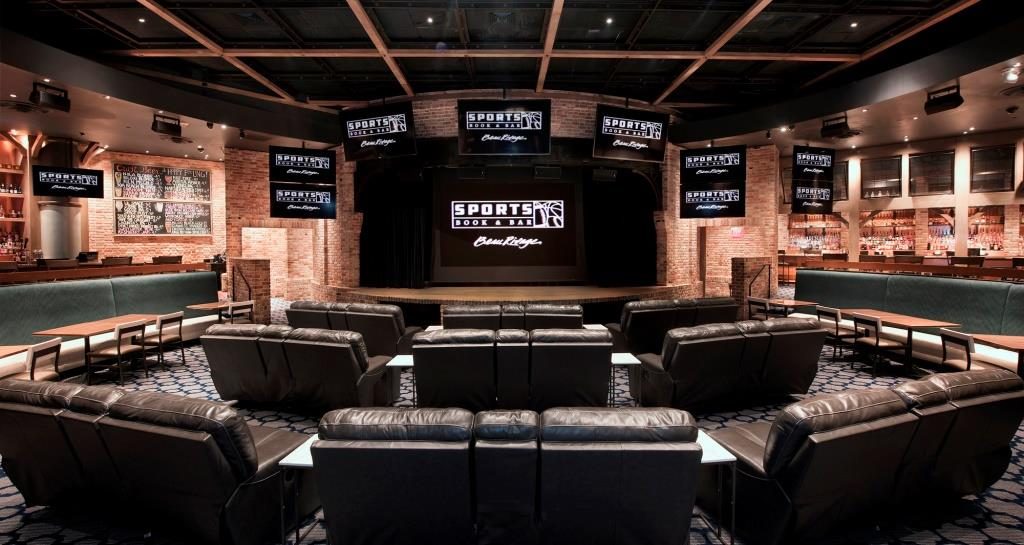 With new legislation allowing sports wagering sweeping the nation, casinos are racing to get their sportsbooks up and running for the upcoming football season. Mississippi is one of the first states to implement the new laws and several properties hit the ground running. The first legal sports bets in Mississippi took place simultaneously on August 1st at the MGM Resorts-owned Beau Rivage Resort & Casino in Biloxi and Gold Strike Casino Resort in Tunica. We caught up with Brandon Dardeau, Vice President of Marketing at Beau Rivage, to get the inside scoop on their outlook on the industry how they are positioning to be the leader in sports betting in the South.
Gaming & Destinations: What does it mean to be the first to accept legal sports wagers in Mississippi?
Brandon Dardeau: Our company has always represented itself as being the leader in everything we do. Not just sports betting and not just casino, but also with food and beverage and everything that we do. We view ourselves as an entertainment company. So, sports betting is just another form of entertainment. Being first and being the leader is something we pride ourselves on.
G&D: How did the state move so quickly to implement the law, and how did your properties react to be the first open for business?
BD: A lot of people, for a lot of years, have felt that if and when the Supreme Court heard the case, the ruling would go in the favor of sports betting. Not just those in gaming, but also from a state rights vs. federal rights viewpoint. Of course, being a company that has a lot of properties in Las Vegas and operates sports betting, I think our company was on the forefront of thinking through and preparing for the day when it would be passed. A lot of our leadership in Las Vegas had been somewhat preparing to at least put it on the shelf to say if and when this happens we want to be ready to go. We had been making plans and thinking through locations and process and how quickly the decision could come down and how quickly we would go to market. We are all avid football fans in the southeast so it was important to be open for the start of the season.
G&D: How do you feel this will change player visitation not only for the people going to Las Vegas but the southern properties now attracting more sports wagering fans?
BD: I think the one thing that makes us unique is that we view it as yet another form of entertainment we can offer. We are a full-service resort. One of the few things we didn't have that Las Vegas had was sports betting. As far as a destination resort, we now have everything that a Las Vegas resort can offer, and in some cases, even more with our location on the Gulf of Mexico. We have golf. We have a world-class spa. We have world-class dining. We offer the full package. Our customers stay an average of three days, this gives them yet another form of entertainment to enjoy while they are here and that puts us on a level playing field with all of the resorts in Las Vegas. Some of the other properties on the Gulf coast may see it more as just a revenue stream. We really see it as another form of entertainment for our guests..
G&D: Traditionally sports bettors have become accustomed to making wagers the way they make wagers. Albeit, illegally usually a bookie or an offshore site. How will sportsbooks attract players who have become accustomed to these ways of wagering?
BD: It's all about the experience of a sportsbook. People have been betting illegal from their couches and watching the games for many years. But, many of those same people who do that also go to Las Vegas and bet on the Super Bowl, March Madness or other major sporting events. There is just something about being in a casino sportsbook that is exciting. You hear the cheers from other bettors, where half of the room is pulling for one team and the other half is pulling for the other. It's a sense of camaraderie much like you would see at a craps table. If you are playing craps at a table by yourself, versus playing on a full table, you will get a totally different experience, and that is why we think people will come and stay with our property to visit our sportsbook.
G&D: What are some of the things that your sportsbook will offer that will be appealing to guests?
BD: We had about two months to really prepare for our opening and that's not enough time to do full construction, design, and really kind of start over. So, we were fortunate enough at Beau Rivage to have a space to get up and running rather quickly. We always thought in our mind that it would be a good fit to use the space where Coast restaurant was since it was already a sports bar. We considered a few other spaces, but we always came back to this area and were able to quickly turn it into our sportsbook and bar. So, the sportsbook will serve food and really have a sports bar kind of feel. The wagering will take place right outside the entrance just a few steps away from where you can order food and drink and watch a game on over thirty televisions.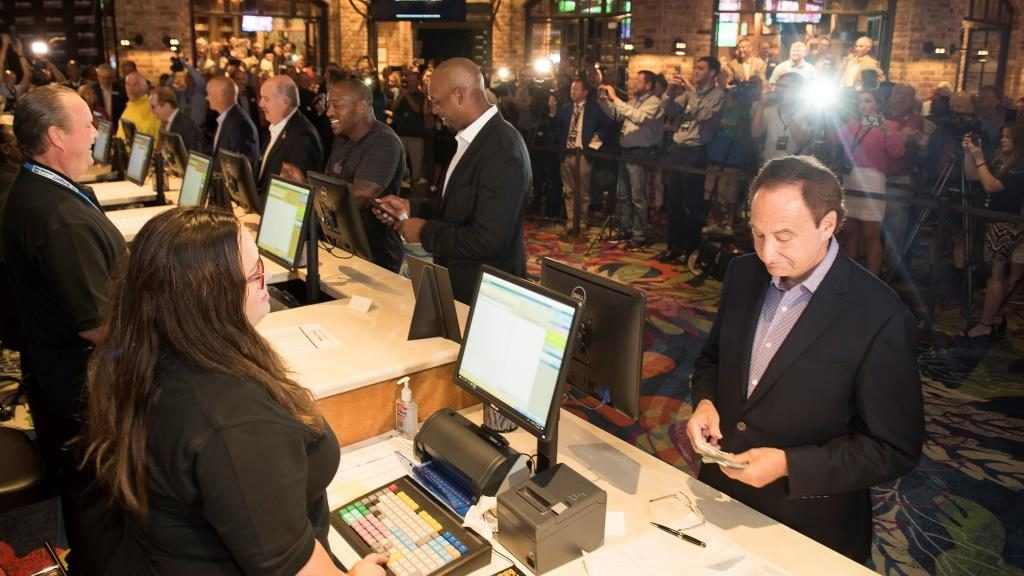 G&D: Is there any timeline or expectations to move to the mobile or accepting online sports bets? Is the state considering any options?
BD: There is two more pieces on the horizon as we move forward. One is horses and the other is mobile. Horse betting in general is a little bit different with a pari-mutuel wagering pool and the payouts come out of the pool of money wagered on the individual race, versus a sports wager that you either win or lose base on the amount of money you wager on the game. With mobile, our first focus was to get live wagering up and running, and the mobile component will come later this year. The way the mobile regulation is written is that customers will have to be on property to place the wager. That's different than the other states that currently have mobile wagering anywhere within the states borders like Nevada and New Jersey. Mississippi is the first to have the regulation restrict it to the property. You can't even pull in the parking garage and make the wager, you have to be in the confines of the property like in the retail area, in the room, or out by the pool. It basically works off Bluetooth and recognizes where your phone is located. You can be standing in one place and be able to place a wager, but if you take two steps out the door and the Bluetooth signal will cut off.
For more information about the sportsbook and other amenities at Beau Rivage Resort & Casino, visit BeauRivage.com 
For more information about the sportsbook and other amenities at Gold Strike Casino Resort, visit GoldStrike.com