As any poker player can tell you, there are few things more satisfying than having a pair of pocket aces.  While it's not a guaranteed win, you wouldn't trade those cards for anything, and you can be fairly confident that you'll be happy with the end result. The Mirage in Las Vegas has taken this concept to a unique conclusion, namely its "Aces of Comedy" series at the Terry Fator Theatre.
As the name implies, the idea is to bring in a collection of unbeatable comedians; high-caliber, crowd-pleasing, can't-miss talent. For audiences who may be hesitant to take a chance on an unknown comedian, worried about sitting through yet another uninspired series of jokes about airline food or the differences between men and women, the Mirage's "Aces of Comedy" series was conceived as a way of bringing a winning hand of comedy to audiences on a consistent basis. In light of the recent tragic events, this is certainly a town that could use some of the healing power of laughter, and these Aces are ready to deliver.

HOWIE MANDEL
Howie Mandel is one of those unique performers who means different things to different people, depending on how they were first introduced to him. For fans of the seminal TV hospital dramedy "St. Elsewhere", Mandel will first and foremost always be the fun-loving yet highly competent Dr. Wayne Fiscus; Gen-X'ers may remember him fondly as the host and voice star of "Bobby's World", which had a long run on the 1990's. Of course, to others, he is most strongly associated with his most recent work, as the host of "Deal or No Deal", and one of the quartet of judges on "America's Got Talent", where his supportive demeanor provides a good counterpoint to Simon Cowell's stern countenance. But for many, Mandel will always be best-known as a standup comedian. For fans who happened upon Mandel in one of his later endeavors, finding out that Howie first started as a standup may come as a surprise- as much of a surprise as seeing him with that full bushy head of hair in his earlier days. What's even more surprising is finding out that through all of his other incarnations- as Dr. Fiscus, Bobby Generic, or his Deal/AGT days- Howie never stopped touring with his comedy. In fact, Mandel estimates that he still does 200 nights a year performing standup. Aces of Comedy is excited to welcome his return to the stage on November 24th and 25th alongside the clown Puddles and his Pity Party.
Clearly, to maintain a 40 year career in show business, you need to love what you do; between the travel, the rejection, and the energy needed to keep going, a performer needs to be motivated by more than money, and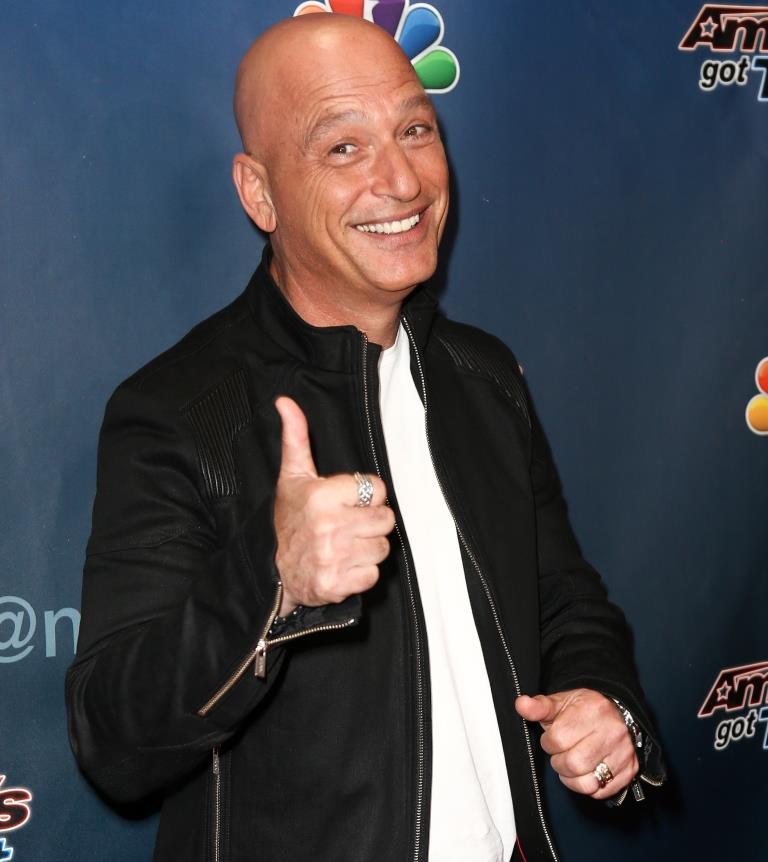 Mandel loves performing standup. As Mandel himself revealed in his 2009 autobiography, "Here's the Deal: Don't Touch Me", he suffers from severe OCD. Mandel's particular form of OCD manifests itself mostly with a fear of germs, but he says that the condition can take other forms as well, and to hear Mandel discuss his thoughts about performing standup comedy, it's not a stretch to think that he uses his comedy performance as a catharsis and a way of pushing back against his OCD. To wit, while some comedians obsess over their act, spending hours agonizing over a single word or bit, Mandel goes out every night with a very rough idea of what he's going to do. He has the advantage of having 40 year's worth of material to draw from, but it's clear he uses his time onstage as a way of breaking through and living spontaneously. From night to night, he uses the energy and reaction of the crowd as a guide to what to do next, and he finds the excitement and unpredictability of live performance a welcome counterpoint to his offstage struggle with OCD.
For those who will be seeing Mandel perform at the "Aces" tour at Mirage, one thing you can expect to be missing will be any political humor. Mandel astutely notes that one of the reasons for AGT's popularity is that it gives audiences a respite from the current divisive climate, and he plans to extend that atmosphere to his comedy. He notes that leaving out such material not only gives the audience a break, but it gives him a respite as well. He does caution, however, that audiences who are only familiar with his genial g-rated person from AGT and "Deal" may be a little surprised at some of his antics onstage. His loose, free-from style of comedy often sends him down more adult tangents, and he suggests that it might be best to leave the kids home.
It's not a cliché to state that many of the funniest comedians of our time had unhappy personal lives- doing jokes about failed relationships is a staple of many comics- and yet Mandel has managed to avoid that pitfall as well. Being married to his wife Terry for 38 years, and raising three children, shows the balancing act it takes to have a high profile career and family at the same time. In fact, a recent Facebook post had a picture of his grandson with the hashtag #proudgrandpa, a testament to Howie's successful life both on and off the stage.
As one of the judges on "America's Got Talent", Howie is in a unique position to see some of the finest variety performers from around the country, and being in that spot has allowed him to invite one of those performers to tour with him. For the past few years, a cult following has been building around performer Mike Geier, better known as "Puddles Pity Party". While viral videos of Puddles have been shared on Facebook for years, it wasn't until his participation in the most recent season of AGT that Puddles reached a national audience. And while some weren't quite sure what to make of a 6'8" baritone-singing whiteface clown, Mandel knew what to do, and promptly asked him to join him at the "Aces" shows in November at the Mirage. Tickets for the show start at only $39, and are available at the Mirage.com so don't miss out!
There are other great comedians to grace the Aces stage including David Spade, Ray Romano, Ron White and Jay Leno, just to name a few. You really can't go wrong with any of them as each has their own unique flavor and bring a nice lightness to any Vegas visit. We are excited to list a few others that you should check out on your next trek to Sin City.
RAY ROMANO AND DAVID SPADE
Howie Mandel isn't the only Ace The Mirage has up its sleeve. Sitcom veterans Ray Romano and David Spade will be teaming up once again to bring the laughter to the Terry Fator Theatre November 17 & 18, and then again December 1 and 2. Both performers spent years doing standup prior to their success on the small screen, and that experience shows onstage. Early on, Romano's style of family-centered comedy caught the eye of David Letterman; a 1995 performance on "Late Night" led to a phone call from Letterman's producer, telling Romano that Dave was interested in working on a sitcom development deal with Romano. Many aspects of the show closely mirrored Romano's own life experiences, which is one of the reasons the show rang true for so many viewers. And while they were never close friends, Romano credits his relationship with Letterman as crucial factor in the amazing success of "Everybody Loves Raymond". By the time the show ended, Romano had become the highest paid actor in TV history at the time, pulling down an astonishing $1.7 million per episode. In spite of such dazzling financial success, Romano never lost touch with his standup roots, and will be doing some of his best solo material, along with some Q & A and banter with "Aces" partner, David Spade when they return to The Mirage. Spade is another familiar face from such shows as "Just Shoot Me" and "Rules of Engagement", as well as his career-making stint doing his sardonic "Hollywood Minute" segment on Saturday Night Live, which skewered Hollywood celebrities on a weekly basis. Spade, who has also appeared in a few dozen films, has a unique comic voice, and his sarcastic wit balances nicely with Romano's more affable humor.
DANIEL TOSH
Daniel Tosh may not be as familiar to some readers as Howie Mandel, Ray Romano, or David Spade, but Tosh has been a popular standup comedian for years, honing his act on college campuses. His dark, edgy humor was evident in his first Letterman appearance in 2001, but it wasn't until his first Comedy Central special, "Completely Serious", that the full spectrum of Tosh's comic musings came to fruition. Based on the success of the special, Tosh landed his own TV show, "Tosh.0", which combines Tosh's acerbic point of view and viral internet videos. The result is hilarious, but at times a bit controversial. Tosh himself describes his act as deliberately offensive, and the videos featured on the show often push the boundaries of what basic cable will allow. Nonetheless, Tosh has gained a devoted following of fans, and his stand-up tours are nearly always sold out. Forbes Magazine estimated Tosh's net worth to be $11 million, ranking him in the top ten of comedians whose income is derived mainly from live ticket sales. Tosh comes to The Mirage stage on November 10 and 11, be sure to check him out.
JOE ROGAN
While Howie Mandel may have one of the most varied careers of the "Aces" comics, Joe Rogan can certainly give Howie a run for his money. Initially, Rogan followed the same career path as many standups – do a few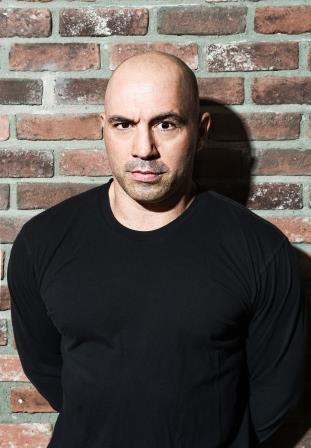 spots, get seen by someone in Hollywood, and get a sitcom. In Rogan's case, the sitcom was "NewsRadio", where he played handyman Joe Garrelli, a role that was originally supposed to go to Ray Romano. After Romano was unceremoniously booted from the show after only one rehearsal, Rogan got the part, and worked with writers to craft the character into what he called a "very dumbed-down, censored version of myself". When that show ended, Rogan continued pursuing standup, but then found himself hosting "Fear Factor" from 2001-2006, which helped boost his visibility and popularity as a standup comedian. His TV career took another turn in 2003, when he and fellow comedian Doug Stanhope took over hosting duties of "The Man Show" on Comedy Central from departing hosts Jimmy Kimmel and Adam Carolla. Rogan's and Stanhope's sensibilities clashed with the producers at the show, however, and their stint ended in 2004. All the while, Rogan kept returning to standup, and in 2009, he began a podcast called "The Joe Rogan Experience", which has become one of the most popular free podcasts, with downloads in excess of 16 million per month. Rogan will be at The Mirage December 29.
JOHN MULANEY
John Mulaney may not be as well-known as the other Mirage "Aces", but his comedic observations are as well-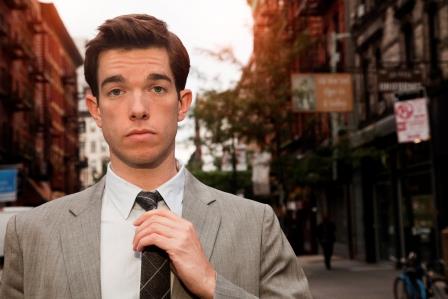 polished and on-target as any of the rest. He released two standup specials with Comedy Central, and his third, "The Comeback Kid", was released in 2015 on Netflix. "The Comeback Kid" earned Mulaney an Emmy nomination for Outstanding Writing for a Variety Special; he had previously received Emmy nominations for his writing for "Saturday Night Live" and ironically, the 63rd Emmy Awards. Mulaney's onstage personality is very likeable; his comedy is accessible and often touches on pop culture touchstones like "Law and Order" and "Back to the Future". Readers who want to sample some of Mulaney's work should head over to YouTube, and search for a classic bit of his called "Salt and Pepper Diner".  Mulaney will be taking his act to the Mirage from January 19-21.
Aces of Comedy Upcoming Line-up (Tickets)
November
3-4 Tim Allen
10-11 Daniel Tosh
17-18 David Spade & Ray Romano
24-25 Howie Mandel
December
1-2 David Spade & Ray Romano
8-9 Ron White
15-16 Ron White
29 Joe Rogan
30 Jay Leno
Get more casino articles and gambling tips! 
Subscribe to Gaming and Destinations Magazine for just $20 per year!
Get tips, property reviews and more!
CLICK HERE to join the fun!
(Or Call 502-212-5177)