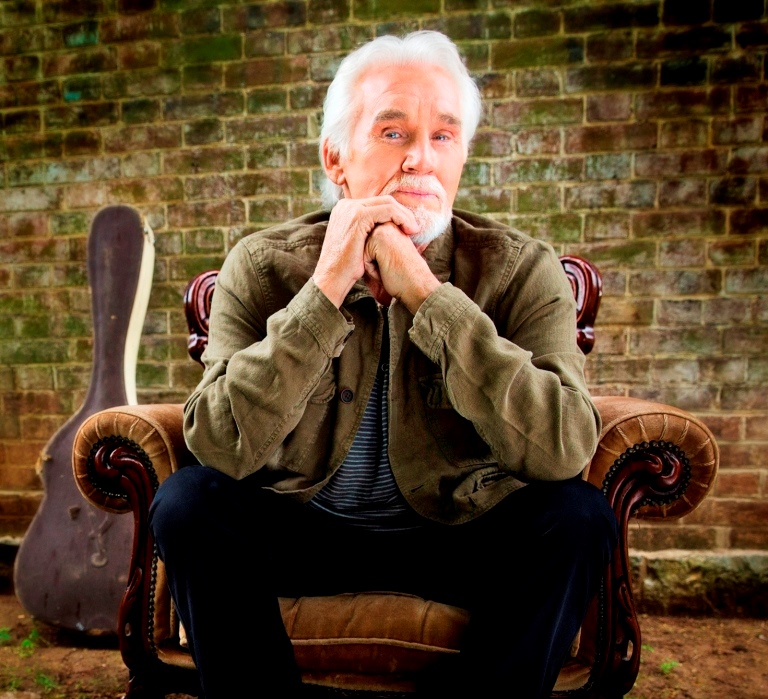 There's always a certain amount of skepticism one has when an entertainer announces his or her retirement. Certain groups and individuals have been on their "Final World Tour!" for 20 years running, and such announcements are often seen as marketing ploys designed to fill seats. So while it was disheartening to hear that performing legend Kenny Rogers was getting ready to retire, and embarking on his final tour, "The Gambler's Last Deal", it was refreshing to hear that unlike so many others in show business, he really meant it.
He has certainly made the most of his amazing career.
Kenny Rogers' career spans back to the late 1950's, when he charted a minor doo-wop hit called "That Crazy Feeling". He bounced around through various groups in a variety of musical styles before landing first with the The New Christy Minstrels, and then forming The First Edition with a few other bandmates from the Minstrels. The band found success with songs such as "Just Dropped In (To See What Condition My Condition Was In)" and "But You Know I Love You" before being renamed Kenny Rogers and the First Edition, when they scored a hit with "Ruby, Don't Take Your Love to Town". Rogers started his solo career in 1976, after the First Edition broke up, and he found success straddling the line between pop and country. His solo career took off with 1977's "Lucille", which reached number one status in 12 countries. The success of "Lucille" led to a string of hits, including "Coward of the County", "The Gambler", "Lady", and "Islands In The Stream".
In the early 1980's, Kenny showed his business acumen by teaming up with other singers in a highly successful string of duets. Among his singing partners, long-time friend Dottie West, who credited Kenny with bringing her career to new audiences, as well as Dolly Parton, Kim Carnes, Lionel Richie, Sheena Easton, and Don Henley. Working with performers from different areas in music broadened Rogers' reach and fan base, and certainly increased his stature in the music world.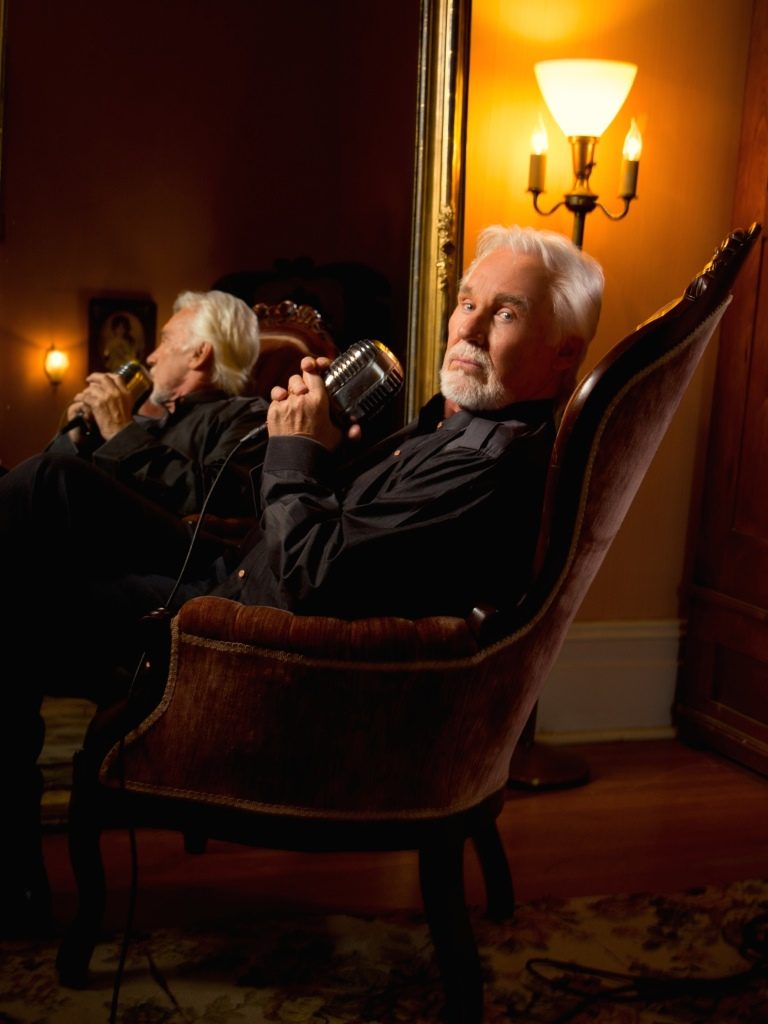 As his recording career blossomed, Kenny continued touring, and for many cities, an annual highlight was his Christmas concert, "Christmas and Hits". An unusual and highly popular feature of these concerts was that local school choral groups would often be invited to accompany Kenny. There are many fans who can proudly boast that they sang alongside Kenny Rogers at one of these events, and it undoubtedly is a cherished memory for families across the country. Kenny's love of Christmas in general, and Christmas music in particular culminated in 2015's Once Again It's Christmas, an album of all-new recordings which included collaborations with Alison Krauss, Jim Brickman, and Jennifer Nettles.
Throughout his career, Kenny has been honored with countless awards. Though too numerous to list here, they include several "Top Male Vocalist" awards from the Academy of Country Music and Country Music Association; "Entertainer of the Year" from the ACM; a "Best Male Country Vocal Performance" Grammy Award in 1979 for "The Gambler"; another Grammy for 1988's duet with Ronnie Milsap, "Make No Mistake She's Mine", a TNN Music "Career Achievement Award"; and in 2013, induction into the Country Music Hall of Fame. His longevity and accomplishments are of the type rarely seen anymore.
As his singing career was becoming white hot, like many singers, Kenny took a chance and branched into acting. Not surprisingly, his first starring role was in the 1980 TV movie, Kenny Rogers as The Gambler, which brought his popular musical creation to the small screen. Several subsequent Gambler movies followed through the years, as well as another movie based on one of his hits, "Coward of the County". Kenny also starred as himself in a TV biopic about long-time friend Dottie West, 1995's Big Dreams and Broken Hearts: The Dottie West Story.
Perhaps from having seen too many entertainers achieve success and then fritter it away, as his career grew, Kenny looked for additional avenues to pursue. In 1981, he bought a building in Los Angeles, the ABC Dunhill building, and built it into a state of the art recording studio. The studio became very popular among top flight musicians, and in 1985, was used to record the mega-hit "We Are The World". In 1991, Kenny went far afield from his entertainment roots and founded Kenny Rogers Roasters, a chain of restaurants featuring chicken. While the chain was a success initially, the highly competitive food industry was eventually sold, and while no longer a presence in the US, is still operating in Asia.
In 2015, Kenny announced that he would be embarking on his final tour, appropriately titled "The Gambler's Last Deal". The tour eventually expanded into 2017, and as of this writing, upcoming dates will include stops in Las Vegas, Reno, Laughlin, Biloxi, and more. The complete tour itinerary can be found at www.kennyrogers.com/tour. As would be expected, the tour is a retrospective of Rogers' entire career, featuring an all-new show, and performances during the holiday season have also incorporated his "Christmas and Hits" format. Kenny was gracious enough to take a few minutes out of his tour schedule to answer a few questions for readers of "Gaming and Destinations" magazine.
G & D: First of all, thank you much for doing this interview and taking the time to speak with us.
KR: You're more than welcome. I'm excited to speak with you.
G & D: So tell me a little bit about the current tour, "The Gambler's Last Deal".
KR: Well, the tour has been going on for 2 years. I've been working harder since I said I was quitting than I ever did before that. We started the tour in the U.S. last year in April, and prior to that we had done farewell shows in Australia, New Zealand, and South Africa. We've been all over the world. It's been good. It's given me a different show than I normally do, a lot of songs I haven't done in years. It's a look back for me as well as the fans. I've got Linda Davis with me and she is great. We found a lot of good things that we both enjoy doing.
G & D: What are you going to miss most about performing?
KR: I'm going to miss the people I'm with, the people who worked with me. My twin 12 year old sons asked, "'Dad, what are you going to do when you quit singing?' And I told them, "I'm going to come home and spend all my time with you", and they both just put their head in their hands…
G & D: What are you going to miss least about touring? Anything you don't enjoy about being on the road?
KR: There's nothing I don't enjoy. I have to tell you, I just love it. It's just getting harder for me. If it wasn't for that fact, I don't think I would quit. I've been at this for 60 years, and I know how to do this, when to do what, and I'm very comfortable doing it, but I realized I wanted to do a farewell tour before it was too late to say farewell.
G & D: If you hadn't been a singer, what do you think you might have done as a career?
KR: I don't know. I used to sell office supplies, it wasn't glamorous, I'll admit.
G & D: Is there anyone who you never got to do a duet with that you wished you had?
KR: I know it sounds funny, but I think I accomplished everything I set out to do. My hero in the music business was Ray Charles, and we did a bunch of stuff together, and everything else, all the other people that I wanted to sing with, I've done it in one way or another. I don't think there are any missed opportunities, and I think that's what makes it easier to say goodbye.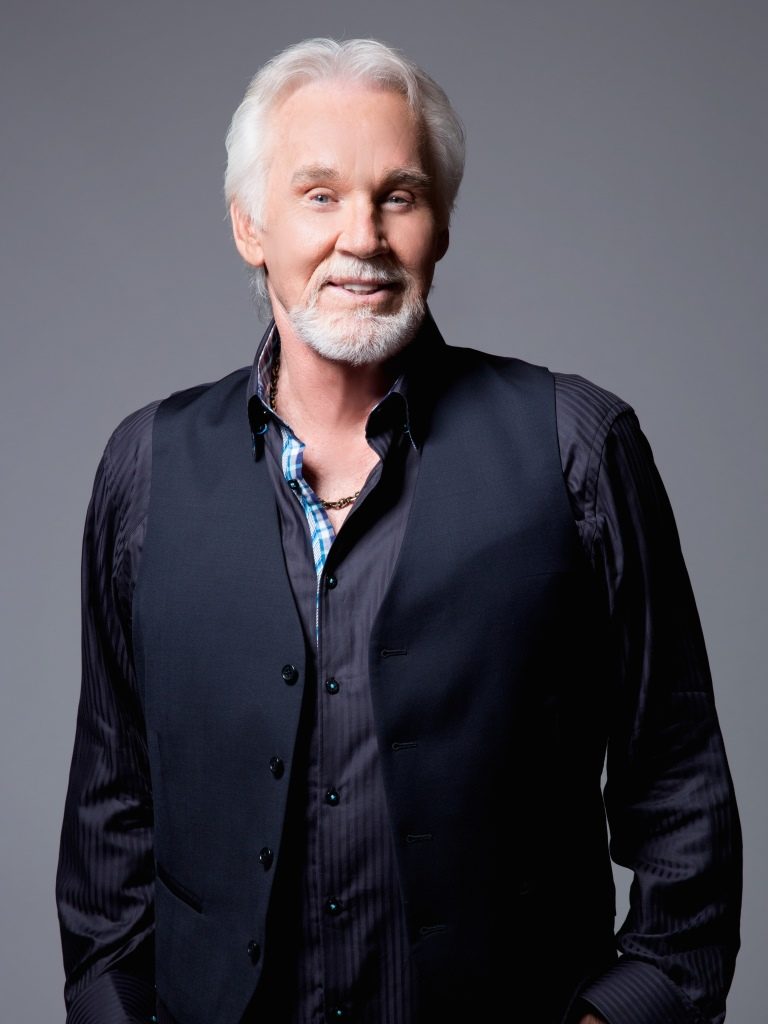 G & D: Were there any songs that surprised you in terms of the way they were received? Any songs you didn't expect to do well that turned out to be hits?
KR: I think "The Greatest", about the little baseball player. I mean, I loved it, I thought it was cute, but it really turned out to do much better than I thought it would, and I was thrilled because it was a huge hit.
G & D: How about any songs you thought would do great – the minute you were done recording, you knew you had a monster.
KR: Mostly the duets I felt that way, like "We've Got Tonight", and the ones with Dolly Parton. The songs I did with other people, I really felt would do well. I feel like everyone sings better in duets because you have someone that you're trying to outdo; you pick songs that everyone likes, you get two opinions instead of one, and I'm just thankful I've been able to do some great duets.
G & D: Even though touring is done, is there any chance you might still record?
KR: There have been a lot of people who talked to me about that, and I think back to something I saw. Sting was doing a TV show with Vince Gill, and Vince asked him, "Would you like to have another hit record?", and Sting said, "I don't think I have any in me." And I understand that, because it takes a lot to promote a record; no, when I'm through, I'm through.
G & D: Your former duet-mate Lionel Richie is rumored to be up for a judge's seat on the reboot of American Idol – would you consider something similar?
KR: No, I'll leave that to Lionel! (laughs) No, I don't have any interest. It's one of those things I couldn't do. Passing judgement on other people is not my goal.
G & D: Is there anyone currently performing that you enjoy listening to, or maybe feel is underrated?
KR: You know, I've never listened to the radio in my life! I'm kind of a news guy, and I just don't really listen to a whole lot of music; I don't know why.
G & D: I think many people associate you most strongly with the image and song "The Gambler"; I'm sure you've been asked many times, but do you consider yourself a gambler?
KR: No! I found out very early on, I can't win enough to excite me, but I could certainly lose enough to make me miserable.
G & D: What do you plan on doing in retirement? Are there any hobbies or pursuits you never had time for when you were performing that you are planning on delving into?
KR: I'm just going to enjoy my family. At this point, my ultimate goal in my life is to have better, and more, family time. We're going to take the family out to places like Lake Powell, the Grand Canyon – places that I think are spectacular. It's the simple things in life, the things that I've missed before, that I'm hoping to get to.
Kenny Rogers Casino Stops: 
See all tour dates and get tickets at KennyRogers.com/tour 
__
Article By Terry Parrett
Photography by Piper Ferguson