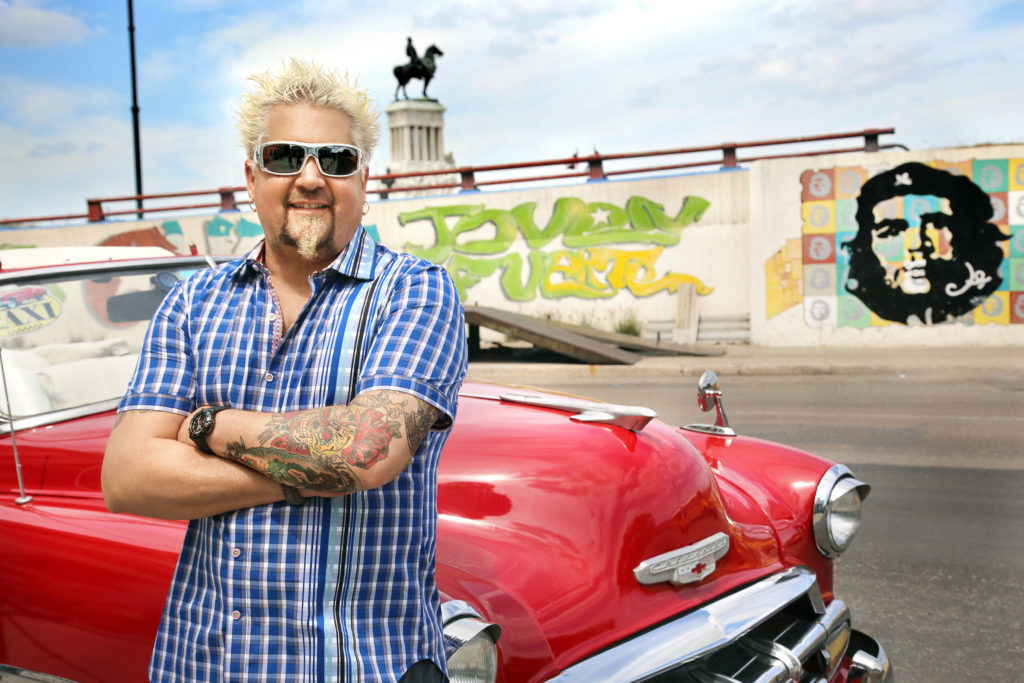 Whether you are a culinary artist, a novice in the kitchen, or merely want to snack while watching a literal feast for the eyes, there is just something about food preparation that makes it hard to look away. Some shows, in particular, are extremely captivating, which is partly due to the person guiding the viewer through the recipe. From expert chefs to YouTube sensations, there are a plethora of show hosts worth noting for their personality alone.
We are excited to present to you some our favorite cooking shows and chefs that inspire our culinary caveats…enjoy!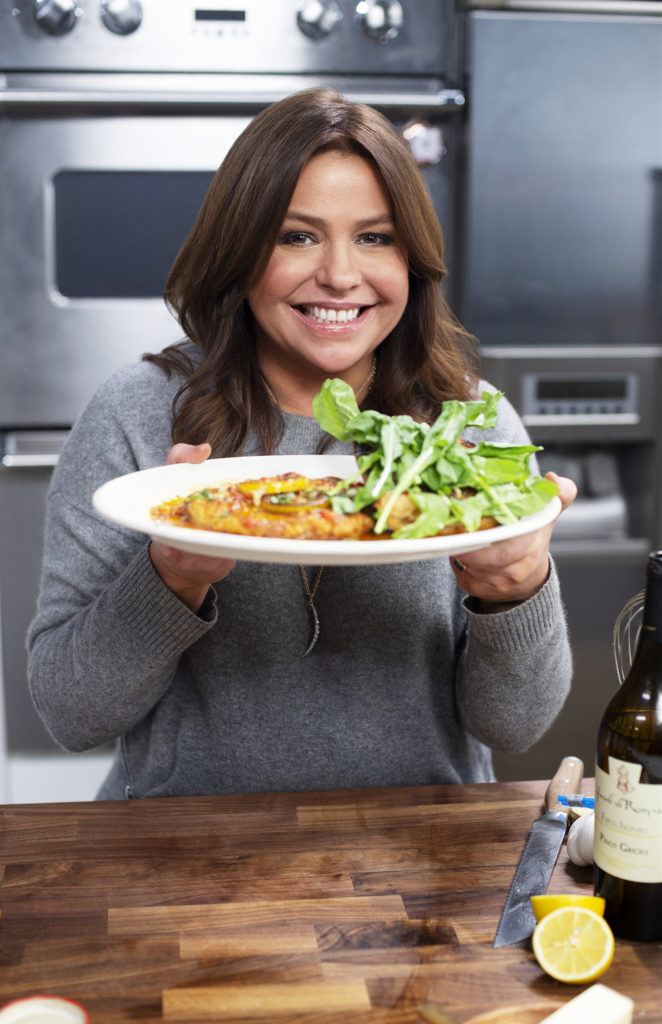 RACHAEL RAY
No list would be complete without Rachael Ray, who has proven over and over again that she has staying power. Ray had humble beginnings when she first started working at a candy counter in an NYC Macy's Marketplace.
From there she moved on to eventually become a buyer at a specialty foods store, where she noticed that many people had a fear of cooking. This led Ray to teach a course on how to prepare meals in under 30 minutes, which inspired 30 Minute Meals. Ray's path eventually included a radio broadcast, cookbook, regular appearances on Today, and finally a Food Network contract.
Ray has a bubbly personality and relatable spirit, which adds to her seemingly effortless style of cooking, which is influenced by both her Sicilian and Cajun ancestries.
Ray's career has featured multiple TV shows, several cookbooks, a home décor line, a pet food brand, and a magazine. The essence of this woman is contagious as she continues to inspire others to make meals at home.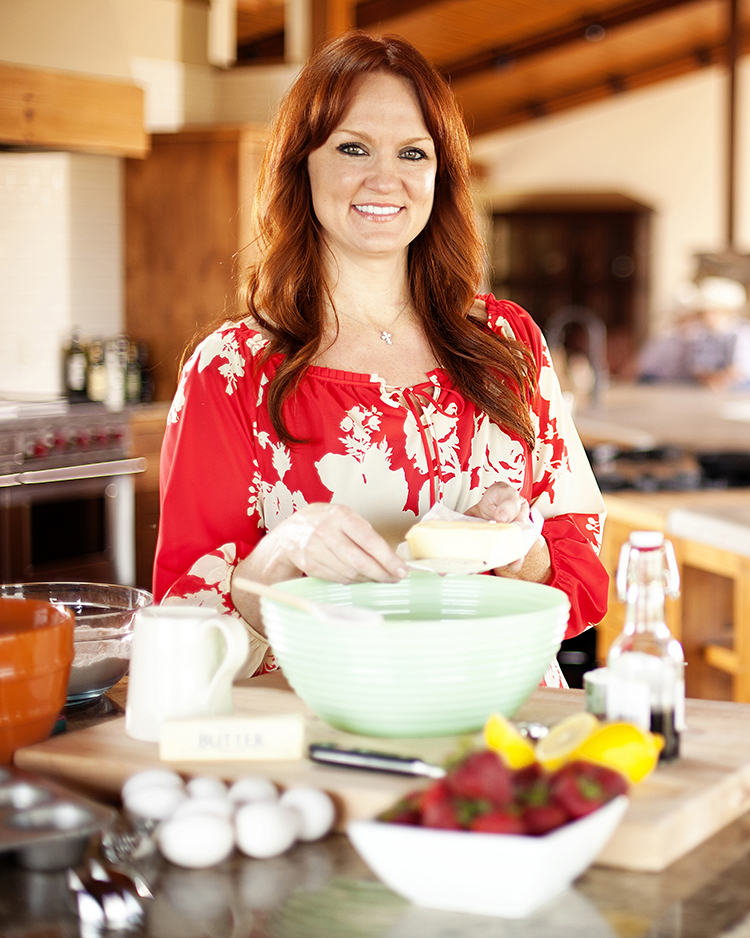 REE DRUMMOND
Sometimes it's hard to take the city out of the girl, and – frankly – it's hard for a city girl to move to the country. And not just the suburbs, but we are talking living-in-rural-Oklahoma-on-a-ranch kind of country. But Ree Drummond, otherwise known as The Pioneer Woman, used her foray into becoming a country girl to her advantage.
Drummond decided to study law, but that plan was thwarted when she was stopped in her tracks upon noticing her cowboy husband. The rest is history. The Pioneer Woman blog was started by Drummond in 2006. Her posts mostly centered around homeschooling and life on the ranch, but it was her recipes that started to gain traction on her site.
This author of multiple cookbooks has won several awards for her blog, but it is her soothing personality on camera that truly brings her recipes to life. Featuring do-able comfort foods and family-centric recipes, watching Drummond on the Food Network is just like cooking with your best friend next door…or the next ranch over.
JON FAVREAU
Fans of Iron Man and The Avengers series of movies will surely recognize Jon Favreau. For those who do not watch superhero action films, Favreau has appeared in just enough movies that his face should seem familiar.
In 2019 he began co-hosting The Chef Show on Netflix with chef co-host Roy Choi, who is hailed as one of the influential people that started the trend of gourmet food trucks.
The show, which is part cooking and part travelogue, follows Favreau and Choi as they visit various areas and experience the cuisine of each locale. One meaningful part of the show is that the co-hosts delight in gathering people together over a well-prepared meal.
With celebrity guests like Gwyneth Paltrow and the cast of The Avengers, both Choi and Favreau add life to the show. With Favreau's personality and Choi's cooking skills, viewers are sure to learn something and have fun along the way.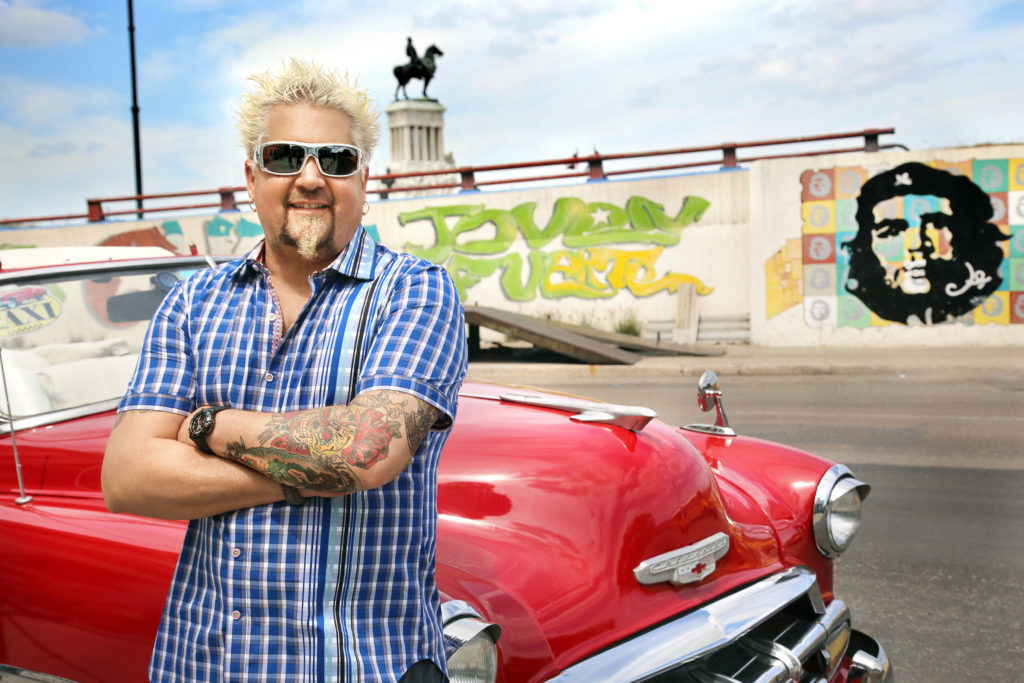 GUY FIERI
If you are going to judge a book by its cover then it is spot on to assume that the eccentric, yet lovable look of Guy Fieri matches his personality perfectly. Shirts bearing flames and hair with bleached tips create a distinct look for this self-proclaimed "Mayor of Flavortown," who had humble beginnings as a 10-year-old selling soft pretzels from a cart. That small business coupled with washing dishes enabled Fiere to finance his studies in France.
From there, he appeared on – and subsequently won – the second season of Food Network Star, which resulted in his series, Guy's Big Bite. Since that time Fieri has hosted several shows, including the long-standing Diners, Drive-Ins and Dives which has been in production on the Food Network since 2007.
Fieri's staying power is an ode to his personality. It also pays homage to his love and talent for cooking, which is evident with over 63 restaurants, six best-selling cookbooks, a children's charity, and a California winery to his name.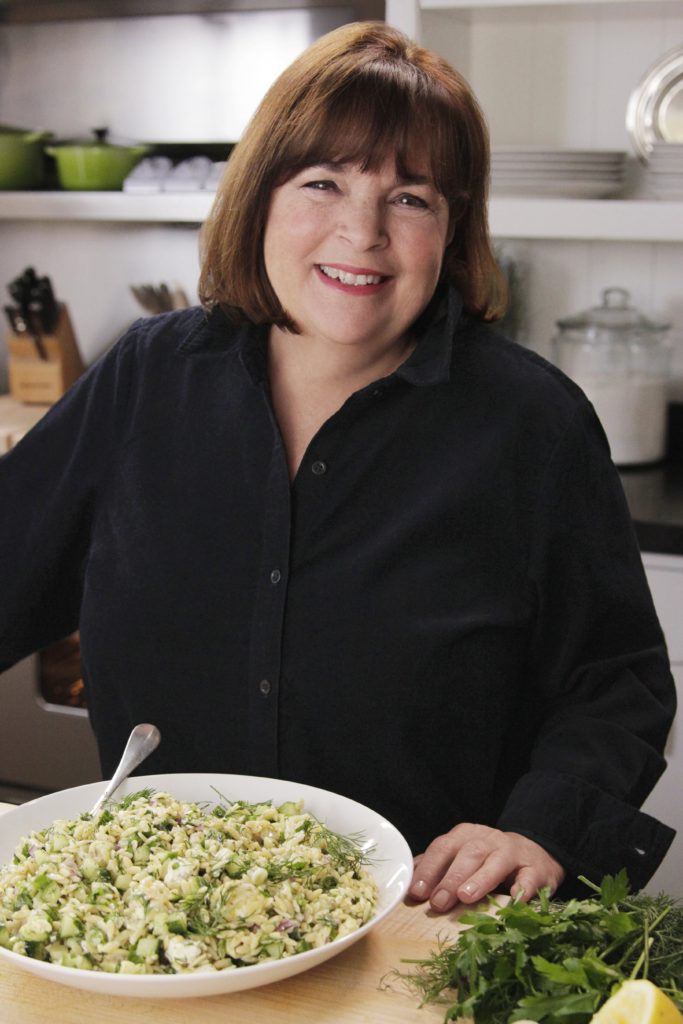 INA GARTEN
Ina Garten – better known as the Barefoot Contessa – was working in the White House in 1982. As fate would have it, she noticed an ad for a boutique food shop for sale, and without any experience in the food industry whatsoever, Garten and her husband purchased the store.
After learning how to cook and perfecting her recipes, they sold the shop, but Garten's love for food didn't go away that easily. She found herself writing a cookbook that became a best-seller, which was then followed by more cookbooks, magazine columns, and a Food Network TV show.
This New Yorker's love for her husband truly shines through as she prepares favorites for him. They've been married for over 50 years, so maybe the way to a man's heart is indeed through his stomach! Gartner is not shy about adding a dash (or more!) of wine here and there throughout her recipes.
So, whether you are searching for Chicken Piccata or her Easy Sticky Buns recipe, Gartner will guide you through with a splash of love on the side.
HANNAH HART
With tongue in cheek video titles such as "In Queso Emergency" and "Crepes of Wrath," Hannah Hart's personality shines through in every aspect of her show from start to finish. It seems that the 2.4 million subscribers of her YouTube series My Drunk Kitchen agree.
Episodes have featured celebrity co-hosts such as Chelsea Handler and Jamie Oliver. Each show opens up with her classic, "boo boop," signifying the opening of a bottle of whatever she chooses to drink during the show. Sometimes the episodes stay tame and at other times they are a bit irreverent with an off-color comment or cuss word strewn in here and there, but Hart's charming personality pulls off both with ease.
Hart has published a cookbook that bears the same name as her YouTube show, and she also has a second book, which is holiday-themed. No matter where her recipes appear, they are simple, yet fun, and don't require perfection, which is ideal for someone who just wants to dabble a bit in the kitchen.
SAMIN NOSRAT
Salt Fat Acid Heat on Netflix is part travel show, part cooking experience, and a dash about building friendships centered around cuisine. The show's host, Samin Nosrat, has wandered the globe in search of what constitutes good cooking. She has narrowed it down to 4 elements – salt, fat, acid, and heat, hence the name of her popular 4 part series on Netflix.
Nosrat believes that good cooking is attainable for everyone, and she adores teaching others how to make dishes that merely appear difficult. Her infectious laugh and dark, bouncy curls coupled with the backdrop of beautiful locations around the world make both Nosrat and her show simply a joy to watch.
Nosrat also confessed that what you see is what you get with her show. Those close to her remarked that her true personality shines through – even when she makes mistakes because we all make blunders in the kitchen.
If you prefer to read rather than watch, Nosrat has a cookbook that bears the same name as her show, but watching her make and taste dishes and build relationships along the way is mesmerizing.
JAMIE OLIVER
Blessed with a lovely British accent and boyishly good looks, Jamie Oliver is not just the guy you want to be your BFF. He has a heart for making a difference through his cooking, which shines through in everything he does.
Originally trained as a pastry chef, Oliver was discovered and made his way to become the host of a BBC TV show called The Naked Chef, which was then followed by a cookbook bearing the same name.
Oliver wanted to make a difference for future generations and therefore filmed a 4-episode documentary where he tried to improve the healthiness of foods in local schools. This decision eventually fostered a broader change in educational facilities throughout England.
Oliver's cooking style is quick, easy, and relatable, and he mentions modifications in case viewers want to customize the dish. It is no wonder that he has many cookbooks and shows under his belt. With Jamie, cooking with the boy next door truly is possible!
LAURA VITALE
Another YouTube sensation, Laura Vitale of Laura in the Kitchen strives to help even the newest of chefs. To say that this Italian born woman is adorable is an understatement. Vitale thrives on making dishes that anyone can prepare, and she is an expert at showing others how to do this with ease via the Internet.
Vitale's videos are informative and short, so they are perfect for the person who needs to decide what to make in a hurry. The episodes are peppered with her relatable personality along with close up shots of ingredients and final dishes so that there are no questions left unanswered.
Vitale has made appearances on many well-known talk shows along with appearing on Beat Bobby Flay in 2018. With over 1000 instructional videos and 3.4 million channel subscribers, Vitale can teach you how to make a soulful dish in under 10 minutes. Some episodes feature Vitale cooking alongside her adorable daughter, Mia, which shows how do-able the recipes are!