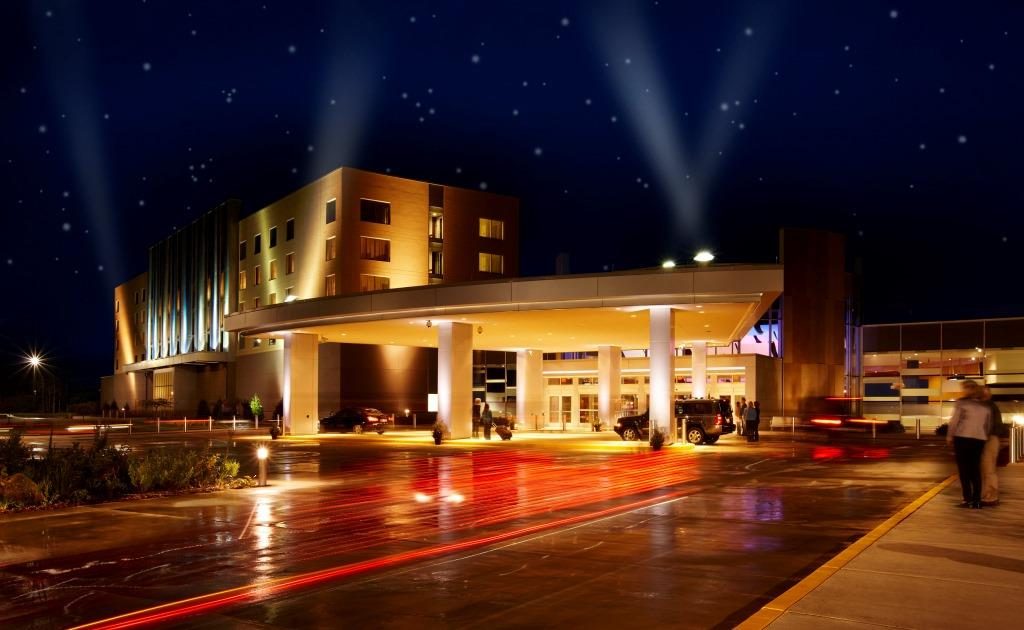 (Bowler, Wisconsin) Known as the "Midwest's Friendliest Casino," North Star Mohican Casino Resort is a premier destination nestled in the breathtaking North Woods of Wisconsin. Located within an hour of Green Bay and minutes north of Hwy 29, North Star offers gaming enthusiasts everything they could imagine, and more.
The property is a sure bet when it comes to choosing your next gaming adventure.
The full-service casino is home to over 1,200 slots, table games, and Bingo in an open and un-congested layout. The resort also has 187 rooms and suites all suited to be your home away from home as well as one of the best RV Parks in the region with 60 pull thru spots located conveniently near the resort.
Extend your stay with amenities that include the luxurious Terradea Spa, Pine Hills Golf Course, numerous casual and fine dining options, a fitness center and a state-of-the-art entertainment venue that showcases nationally known acts.
The property strives for excellence in both the guest amenities and gaming as well as the friendly staff from casino greeters to top level management. Recently, the property announced the appointment of David Busch, new Hospitality Director, and William Sauer, new Marketing Director, to insure the continued success of the property.
David Busch brings to his new role a background of accomplishment in the hospitality industry, having established himself as a top-notch food & beverage executive in the greater Atlanta area. "My focus is on always refining the customer experience by creating an environment of continuous improvement" stated Busch. "I am committed to integrating North Star's food & beverage program with the surrounding community in ways that will both nourish and entertain our guests."
Mr. Busch's previous roles included Guest Services Director at Sky Ute Casino Resort in Ignacio, CO, Director of Food & Beverage at Hilton Hotels & Resorts, and General Manager at the Magnolia Room in Atlanta where he designed, built, and opened the restaurant.
William Sauer brings a distinguished track record of almost 20 years of gaming industry experience to his new role as Marketing Director and will be responsible for overseeing all marketing initiatives of North Star.
Formerly from the Green Bay area, his most recent positions include Business Intelligence Manager at Seneca Resorts & Casinos in New York and Business/Financial Analyst at Oneida Casino near Green Bay.
Sauer commented, "I am excited about this opportunity to join the North Star team. It's ultimately about driving guest loyalty by delivering the best offers, the most fun and the friendliest service to our guests!"
"We are proud to add David Busch and William Sauer to our North Star family. Both men are leaders with a proven track record." stated Michael Bonakdar, General Manager. "Hospitality and marketing are foundational to delivering the friendliest service experience to our valued guests.
Lending their leadership and abundance of knowledge in their respective fields to the North Star team will bring fresh ideas and new growth opportunities. We welcome David Busch and William Sauer to the team!"
For more information or to make reservations, visit NorthStarCasinoResort.com or call (800) 952-0195.
Subscribe to Gaming and Destinations Magazine for just $20 per year!
Get tips, property reviews and more!
CLICK HERE to join the fun!
(Or Call 502-212-5177)