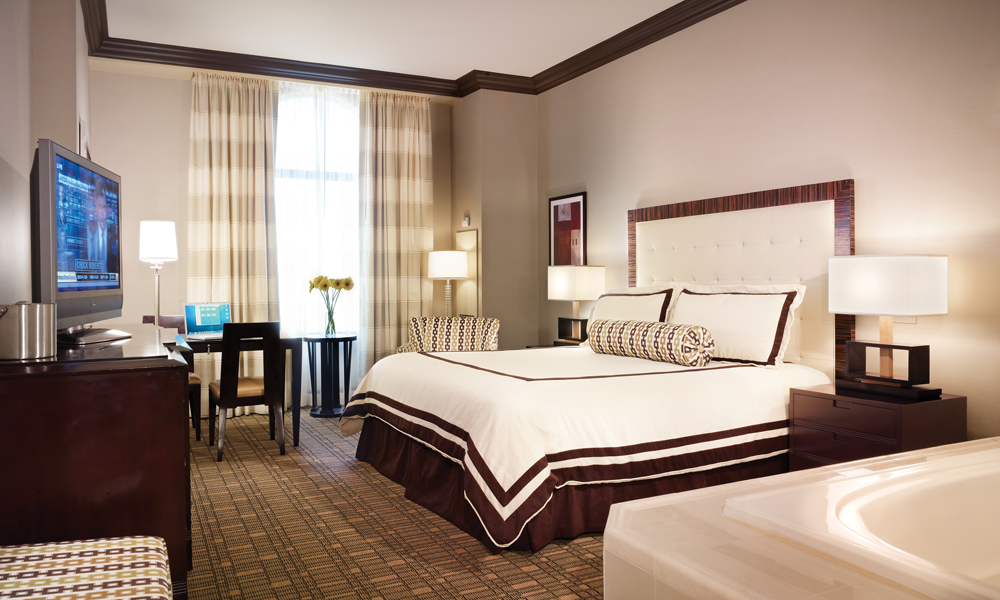 If you ever want to visit one of the greatest attractions in all of Mississippi, look no further than the Ameristar Casino Hotel in historic Vicksburg. It's the largest riverboat casino in Mississippi, and according to Ameristar's website, also 'the most exciting'. It's the premier destination for sports betting in Central Mississippi, with the amount of betting options the casino offers. The casino features over 1200 slot machines and video poker games, 27 table games, and even has its own poker room that's the only one in all of Vicksburg. The Ameristar Casino offers a great mix of hospitality, excitement, and relaxation, and they're happy to provide it to all of their customers.
Opening in 1994, the huge casino boasts 148 hotel rooms, over 70,000 square feet of gaming space on the property, and a variety of other options available for guests, like a nice list of dining options and the availability of sports betting. The company was purchased by Penn National Gaming in 2018, but celebrates operating for over 26 years as Ameristar Casino Hotel Vicksburg.
The property carries all kinds of different games, from penny slots all the way up to $100 machines. Different kinds of cuisine are available to guests, depending on their taste and their membership status. Finally, their rooms are equipped with European bedding and range from Deluxe King all the way to the Executive Suite, the most luxurious option available at the Ameristar Casino Hotel. Recently, they added a workout room with cutting edge exercise equipment.
A Large List of Amenities
The casino is equipped with a variety of different amenities for all kinds of guests–even ones who aren't totally focused on the gaming aspect of the property. The Ameristar Casino Hotel is equipped with four different dining options. They also feature live music, ticketed concerts, and free shows.  Musical genres range from country and rock to Delta blues and R&B. Live entertainment has been restricted due to COVID, but they hope to bring it all back in 2021.
The Bottleneck Blues Bar can seat up to 300 people and is known state-wide as a great place to see live music.  It features classy décor, like crystal chandeliers and custom-designed seating decorated with bottle caps. The bar offers a wide variety of beverages and many shows are free. The entire bar is designed to pay homage to the exact kind of atmosphere that Southern bars tend to have. Some of the things you can find in the Bottleneck Blues Bar are simple things like dice, old records, and paintings of famous musicians: but it's exactly these kinds of earthy decorations that give the bar its homey feel, even while located on the property of a far swankier hotel and casino.  Local music groups from Mississippi as well as national acts have played here, and the Bottleneck has hosted the regional event for the International Blues Competition for many years.
Slots and Games Galore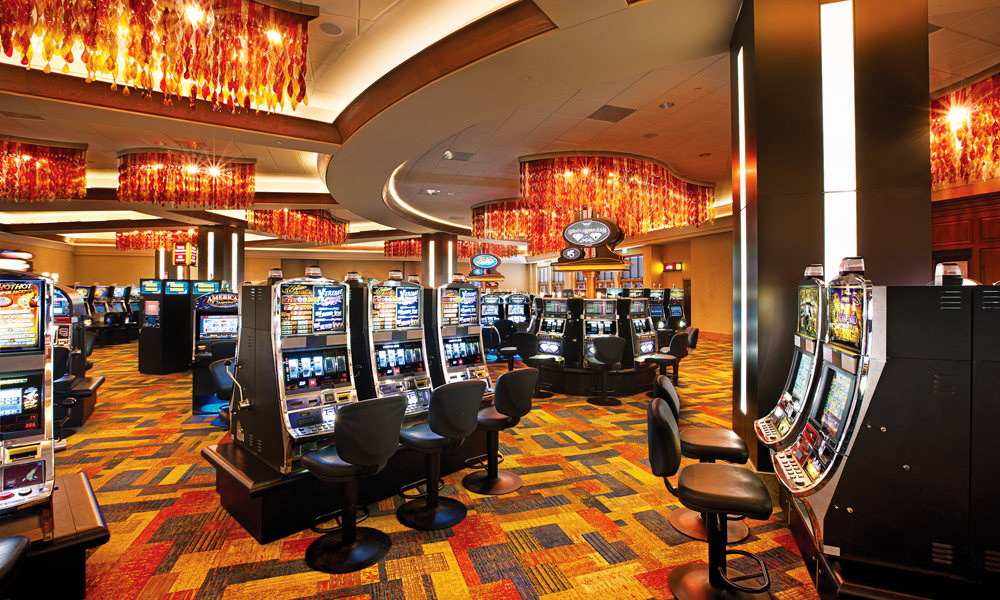 The Ameristar Casino Hotel has over 1200 slots, 27 table games, and a live poker room with 10 tables. This is a rather large, respectable selection of gaming to choose from, and some of their more popular slots include games like Buffalo Gold, Dragon Link, 88 Fortunes, and Whales of Cash. The large range of prices between all of the different slots makes sure that even more frugal or wary customers can play without spending too much money at the casino. If you're feeling lucky, or just want to take a chance, the more expensive slots and table games are there for that.
Blackjack, Cajun Stud, Flop Poker, High Card Flush and more are available as table games. The casino has three full-sized craps tables. The casino also features a monthly promotion for table game players only, where guests earn entries based on how much time they spend playing table games or live poker.
Finally, the End Zone is a large sports bar available for guests at the Ameristar Casino Hotel.  It's the premier location in Central Mississippi for sports betting, with 100 seats, 23 large screen TVs, a giant hi-def screen with an incredible sound system, and a nice list of different kinds of draft beer to drink while you watch and bet on games. The sports book will take your action on most any game and offers more sports betting options than the majority of sports books in Mississippi.  They have 17 user friendly betting kiosks, or you can even download their "build your bet" app and build your bets at home.  Then you just come in, scan your bet at the sports book, and your done.
High Quality Dining
No casino or resort would be complete without delicious dining options, and the Ameristar Casino Hotel has several of these. Four, in fact, and they each focus on different varieties of cuisine. Hours of operation may be limited at some restaurants due to the pandemic.  The property is observing sanitization and social distancing requirements, but still offering some great options to sit down and enjoy a meal or grab something to go.
The Heritage Restaurant is the first of the four. It has a midlevel price range that includes all-you-can-eat, and it's open for dinner Wednesday thru Sunday, and lunch on Saturday and Sunday. The Heritage restaurant mainly serves southern cuisine and even has options to add a pound of crab legs or a dozen grilled oysters to your meal.
Bourbon's is a premium steakhouse.  It features high quality steaks and seafood, with delicious familiar southern sides and appetizers like creamy mac and cheese, mashed potatoes, hand cut fries, fried green tomatoes, and Louisiana BBQ Shrimp. It's on the more expensive end, depending on what you order, but guaranteed to be good.
Bella's Bakery and Cafe features quick bites, for dine-in as well as take-out. Some of the most popular items on Bella's menu are the Po Boys and spicy hot wings, but there are lots of other options, from pizza to burgers, available too.
Club 38 is a VIP lounge that offers Ameristar's best guests a luxurious place to relax, with complimentary food and drinks. It is considered an exclusive benefit of the mychoice program, only available to the top members of said program.
The Lucky Dragon Noodle Cart is a smaller, more recent addition to dining. Added two years ago, this was made part of the Ameristar Casino to add more Asian options and foreign cuisine to the dining available at the property.
Special Promotions and Deals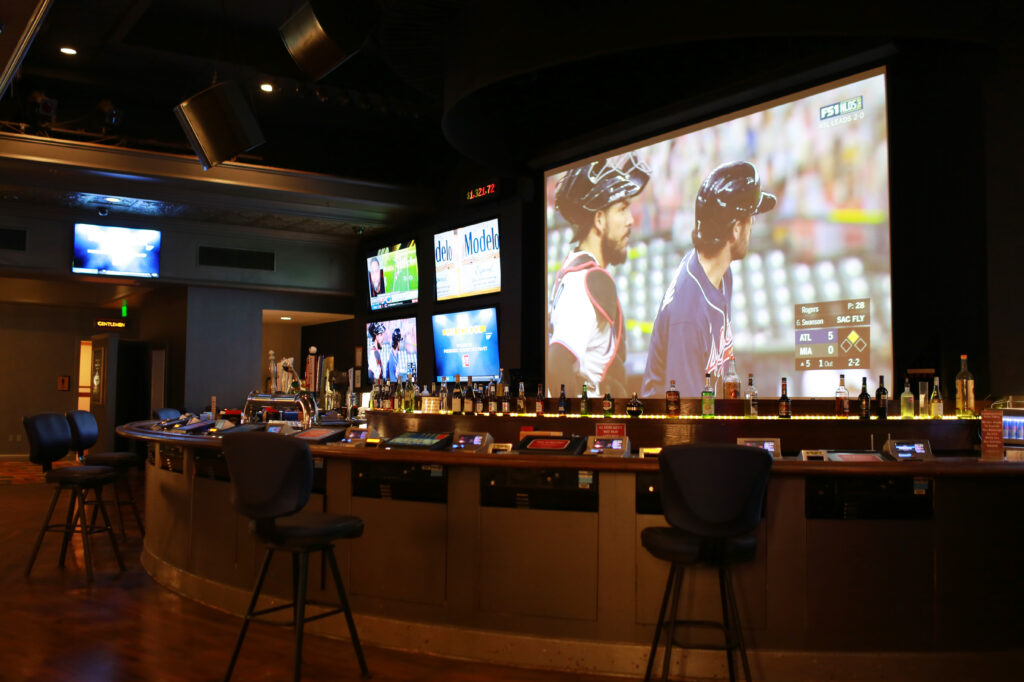 The Ameristar Casino Hotel features a wide array of different promotions, deals, specials, discounts, and other worthwhile things for their guests to look into. Not the least of these is their mychoice program, which offers exclusive benefits to over twenty million mychoice members, at more than forty Penn National Gaming properties across the country.  The mychoice program is available at all of them, and the mychoice card works whenever you visit any of their properties. They now even have a mychoice app so that guests can check their mychoice accounts and offers on their smart phone.
It also ties in to all of the other promotions.  Guests earn entries for drawings, gifts, mystery games on the mychoice kiosks, extra bonuses, free meals, and more by playing with their mychoice card. There are monthly promotions, such as the jackpot and table game drawings, and other daily promotions that change each month.  The point is there is sure to be something going on virtually anytime you visit.  And they're celebrating that 2020 is behind us with their $150,000 Fun in 2021 Giveaway, in January and February.
They even offer an online social gaming platform, where you can play slot games and other table games, just for fun at mychoicecasino.com. There's no betting here but you can earn benefits in the mychoice program.
Thoughts & Conclusions
The Ameristar Casino Hotel is a great place to go if you want a wonderful gaming experience. The prices it offers aren't too high, but if you're interested in spending more there's plenty of flexibility for any kind of guest to spread their wings. In addition to that, their large variety of slots, restaurants, bars, entertainment, and lodgings means that a guest can totally customize their experience to be exactly how they want it to be.
If you have a love of gambling, an enjoyment of fine dining, or even just happen to really dig a good country or rock and roll show, the Ameristar Casino Hotel might be the perfect getaway for you. It has something for everyone, right in the middle of the South, and guests can be sure of a great experience if they choose to attend. For more information call 1-601-638-1000 or visit AmeristarVicksburg.com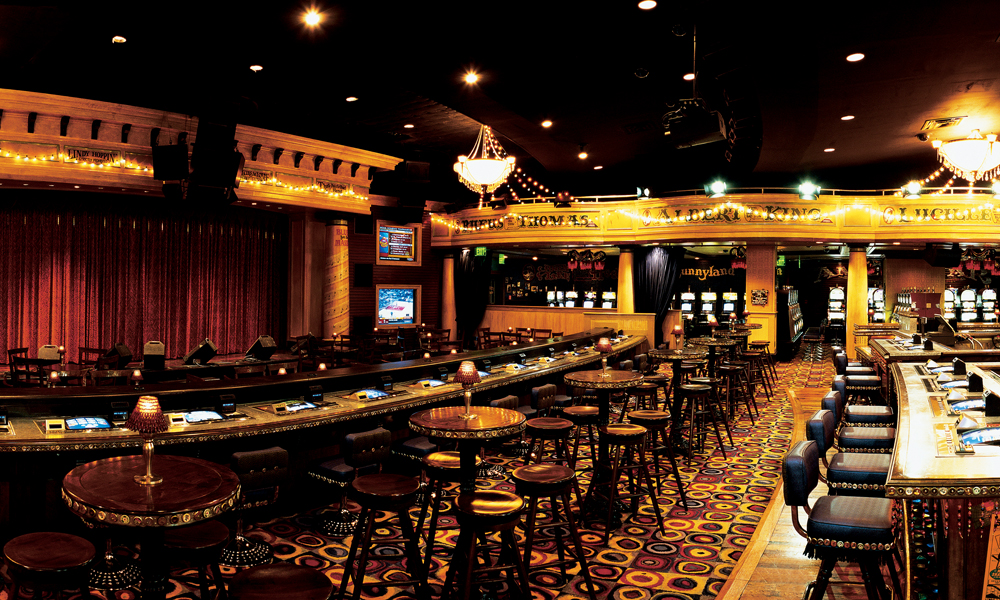 By James Corporon