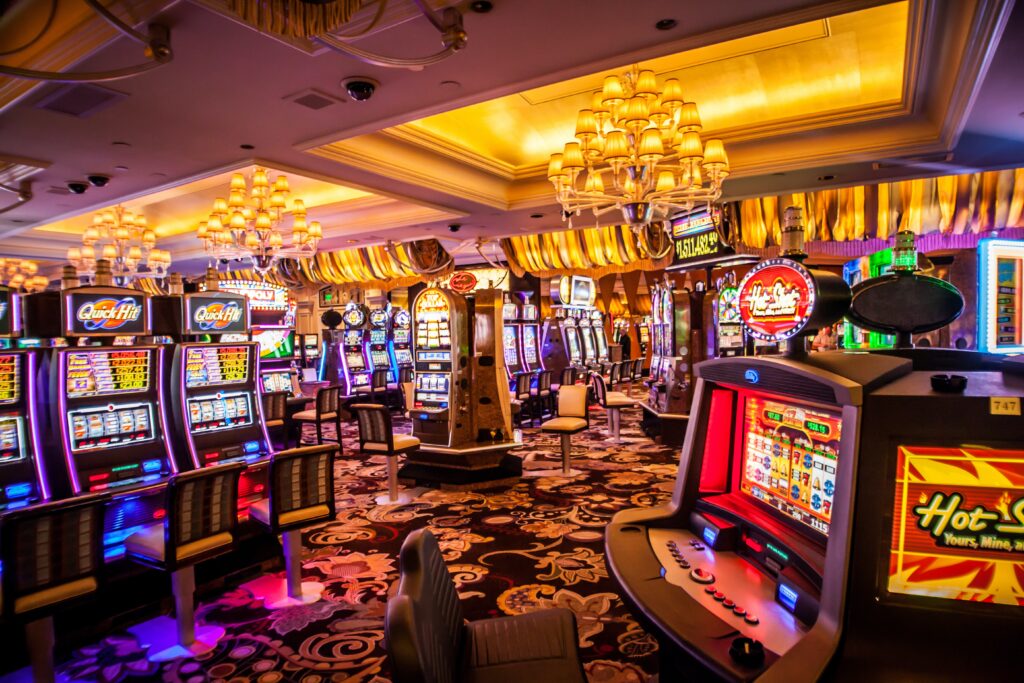 Slot machines by and large are not games of strategy. There are some rare exceptions in skill-based slots, but at present they make up a small minority of available games while waiting for player demand to grow, and on the slots nearly all of us play, nothing you do can change the outcomes.
Winning on the slots is a matter of chance, basically being in the right place at the right time. Playing and betting strategies can't change a machine's payback percentage, but that doesn't mean you shouldn't have a plan of attack. Strategy on the slots means conserving bankroll and giving yourself the most chances to be in action should a big win come, choosing games that fit your player personality and above all, to play for fun.
In this article, we will highlight a list of ways you can stretch your bankroll for more game play and have fun playing your favorite slots.
Conserve Bankroll to Stay in Action
This starts with deciding how much money you are willing to put at risk for your day at the casino. Consider your playing money as funds from an entertainment budget. Instead of going to dinner and a show, you're spending on slots and a buffet.
A shot to win is part of the deal, and that's what makes it exciting. But on some days, the wins never come and you have to cut your losses. That starts with setting your day's bankroll. If you decide your playing budget will be $100, stick to it. Don't go over that $100, no matter what. The same applies if you're a bigger player with more discretionary funds. If you set $1,000 as your budget for the day, don't go beyond it.
If bad luck pushes your limits faster than you'd hoped or expected, cut your session short and remember, early losses don't mean the machines are due to pay off. Payoffs are never "due."
Once you've set your budget, choose your games accordingly. If you have $100, you can't afford three-reel, $1 slots at $3 a spin or maximum bets that can run $3, $4, $5 or more on some penny slots. You could be out of cash in 10 minutes or less. With that budget, you need to be playing penny slots at 1 cent per line.
Even with a $1,000 budget, be careful. If you start out with big bets of $3 on a reel-spinner or about that much on a multi-line video slot, be prepared to trim your wagers if the losses start to mount. If that $1,000 shrinks to $500, think about playing a less costly game. There's no guarantee a big win will come your way no matter how long you play, but you can guarantee the big hits won't come if you run out of funds and have to leave.
Bet sensibly, avoid big losses and extend your play while staying within limits.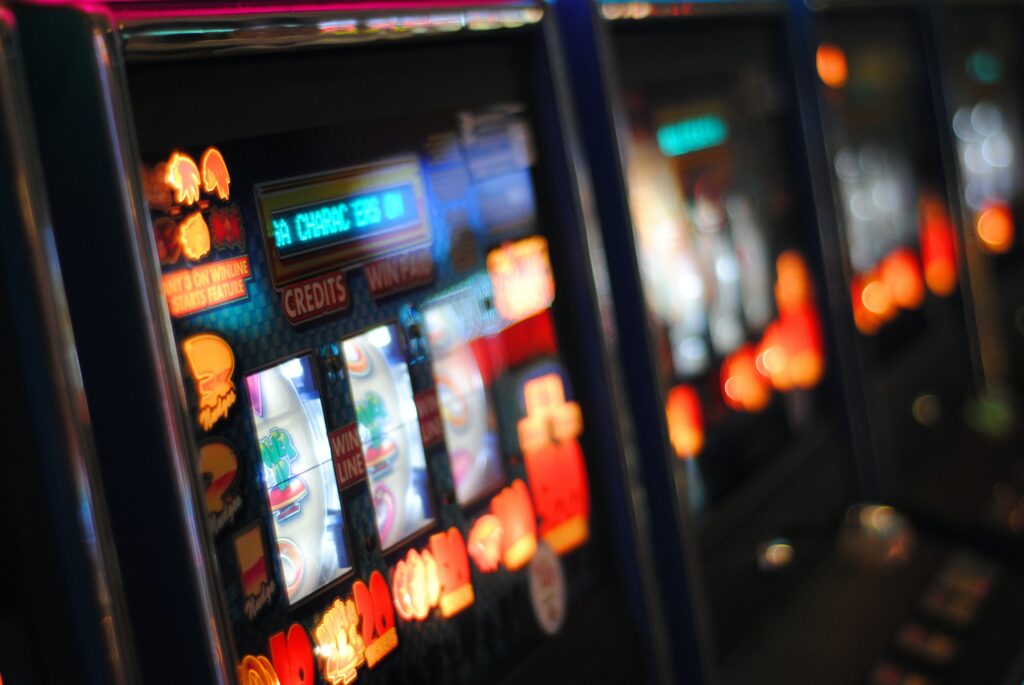 Choose Games That Fit Your Wants and Needs
Part of this suggestion is choosing the best bet sizes that fit your budget and not playing dollar slots on a penny slot bankroll. But there's more to it. You also need to understand your own goals in playing. Are you single-minded in pursuit of jackpots? Would you rather have more of your overall return come in smaller, more frequent wins that keep you in the game longer? Is watching the reels spin for wins and losses enough for you, or do you value the entertainment that comes with the animation, video clips, music and sound effects of bonus events?
There are a variety of machines where players can choose their experience that vary in payouts and perks for the player. Here are a few that you will see at your favorite casino.
 Three-Reel Slots vs. Video Slots
Most of the games in modern casinos are video slots, with the most common format being five reel. But slots with three mechanical reels still have a hardcore following who still love their Double Diamond, Wheel of Fortune, Blazing 7 favorites and more. Results are determined by random number generators no matter which format you're playing. Three-reel slots and video slots can be set up so the odds will lead to the same payback percentages. But the ways they get to those percentages are different.
For decades, most three-reel slots had a single payline. Such games still exist, though three-line and nine-line games have carved a larger share of the market. Hit percentages, the proportion of winning spins. is low and typically, single-line three-reel slots pay out on only 9 to 12 percent of spins. However, nearly every winning spin brings back multiple times your bet.
Five-reel video slots have multiple pay lines, sometimes as many as 100, with 30 or 40 being most common. Most bring paybacks on 30 percent or more of spins, with some exceeding 50 percent. One tradeoff is that many winning spins bring a return smaller than your bet. The small paybacks help keep you in action, paying for future spins and extending play, but wins of five or 10 times your bet will be less common than on three-reel games.
On three-reel slots, the big attraction is a top jackpot that can be thousands of dollars, even millions on big progressives. On video slots, the main events are the bonus rounds that keep you entertained and in the game. The result is that three-reel slots are more volatile, with more chance at big wins but also a greater chance of a fast bankroll depletion.
Pick 'Em vs. Free Spin Bonuses
When video slots rose to popularity in the late 1990s, the big breakthrough games including Reel 'Em In and Jackpot Party featured pick-a-prize bonuses. You would touch a fisherman to reel in a fish for bonus credits or touch the screen to open gift boxes for credits. Most of the early successes with these were found in nickel games. When penny slots came into vogue a few years later, game makers found they had to find a way to put more volatility and a chance at bigger wins into the bonuses. A 200-credit bonus on a nickel machine was a nice $10 that might pay for lunch, but 200 credits on a penny machine was $2 that might buy a soft drink and chips at the snack bar. The solution was free spins where you can win anything on the pay table, but you also can wind up with no pay at all.
Some games layer on possibilities during free spins. Some add extra wild symbols to the reels. Others take the lowest-paying symbols off the bonus reels to enhance big-win possibilities. Still other add multipliers, so wins on free spins can be worth two, three, four or more times as much as the same combinations are worth during regular play.
The volatility isn't as extreme as in three-reel slots, but it's higher than on slots with pick 'ems as the main bonus events. The picture gets muddled on many premium slots that offer possibilities of both free spin and pick 'em bonuses, as well as wheel spins or more. But as a general guideline for your plan of attack, slots with free spins as their main bonus events are more volatile than games that spotlight pick 'em events.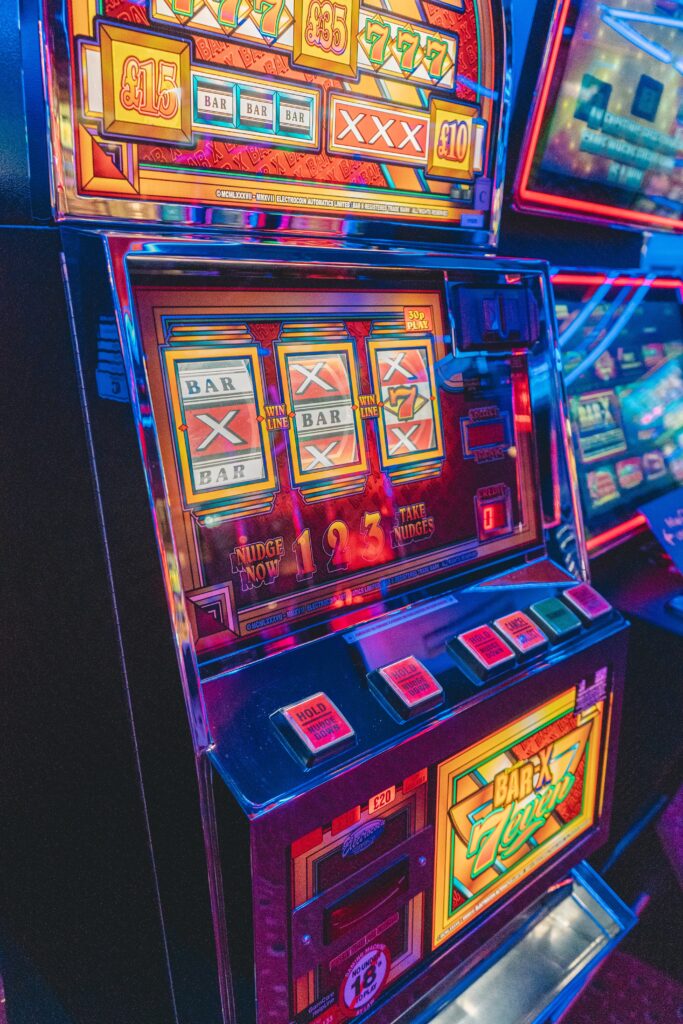 Multi-level vs. Single Progressives
Ever since Cash Express hit casinos 20 years ago, video slots that offer progressive jackpots have trended toward multiple levels. Sometimes they are labeled as mini, minor, major and grand, or perhaps bronze, silver, gold and platinum. There are games with two jackpots, games with 13, and any number in between, although four is common. The bottom jackpot level almost always starts building from just a few dollars, just enough to pay for a few more spins. Anyone who plays very much wins some lower-tier jackpots to keep them going. At the top, jackpots can run into thousands of dollars and, rarely, into millions. Three-reel progressives most often feature a single progressive level. The lone jackpot is always a highlight, whether it's the $1,000 starting point on dollar Blazing 7s or the lifestyle-changing millions on dollar Megabucks.
If you are a "jackpot chaser" keep these things in mind:
As you'd expect on three-reel slots, single-level jackpots are for players who love a lot of volatility in their games. The chance to win big is coupled with the chance to lose fast.
Multi-level progressives share the wealth with small and medium progressives. More players win smaller jackpots and extend their play.
Single-level progressives almost always require maximum-coins bet to be eligible for the jackpot. Multi-level progressives sometimes require a separate bet on the jackpots, but often are available to all players.
In spins that don't bring jackpots, machines with progressives pay less than non-progressive games. That makes it imperative to do what is necessary to be eligible for the jackpot. If you don't want to bet the max on single progressives or make jackpot bets on multi progressives that require them, play a different game instead.
ABOVE ALL, HAVE FUN!
Slot machines are not profit centers for players and losing sessions are common. So the play here is to play the games you enjoy so you can have fun even when the wins aren't coming often enough. That leaves the basics of slot strategy at setting an appropriate bankroll and sticking to limits; choose the games that yield the experience you like in terms of volatility and entertainment value; and have fun. Enjoy the wins when they come; keep losses small and consider them entertainment expenses; and let yourself be entertained.
By John Grochowski