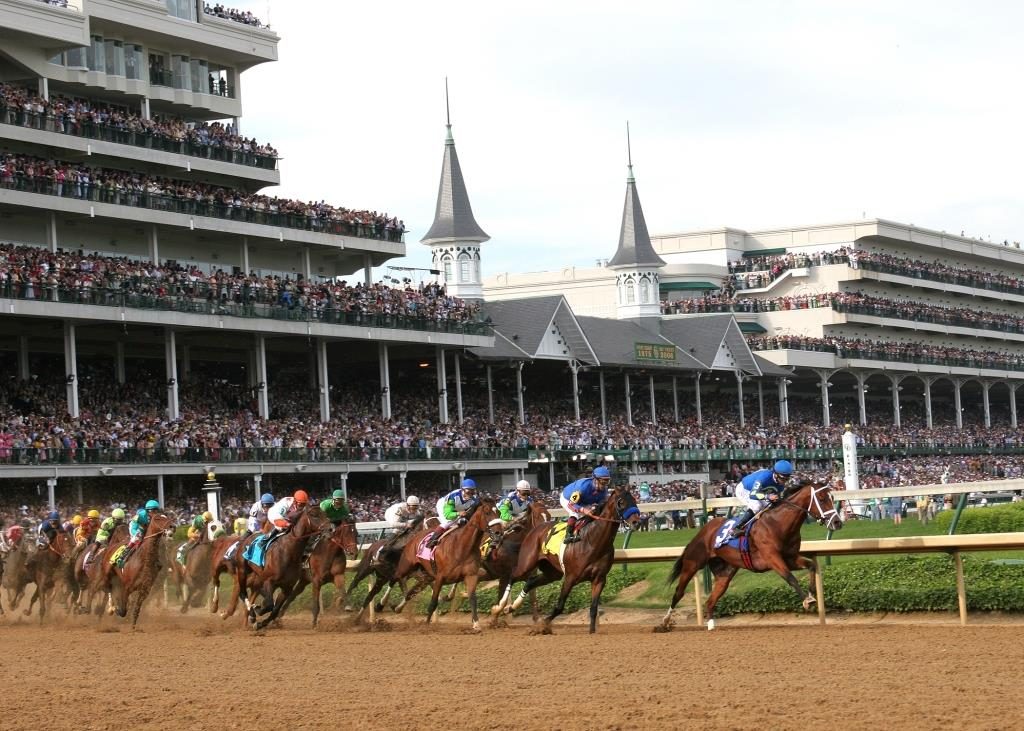 Is horse racing a game of skill or a game of chance? Maybe it's both. To reach the greatest heights in racing, you not only need great skill, but also a bevy of factors to properly align.
In 2015, American Pharoah proved himself early, overcoming troubled starts and bad weather, while taking down the competition time and time again. After his win in the Kentucky Derby (gr. 1), it was clear this was a special horse that could make his own luck.
Bob Baffert became the first trainer in 37 years to win the elusive Triple Crown when American Pharoah followed his Kentucky Derby victory with wins in the Preakness Stakes (gr. 1) two weeks later and the Belmont Stakes (gr. 1) another three weeks after that. American Pharoah ended the year (and his career) with a win in the Breeders' Cup Classic (gr. 1), the first ever Grand Slam in horse racing.
Two years later and Baffert looked poised for another shot at the Triple Crown with Cheyenne Stables' Mastery. The 3-year-old son of Candy Ride impressively broke his maiden by more than four lengths and won his stakes debut in the Bob Hope (gr. 3) with plenty left in the tank. Before he won the Los Alamitos Cash Call Futurity (gr.1) a month later, Mastery already was being tapped as one of this year's early Kentucky Derby favorites. In his first 3-year-old appearance, he dominated the San Felipe Stakes (gr. 2), winning by nearly seven lengths.
But Mastery won't see the first leg of the Triple Crown. Before Mastery could make it to the San Felipe winner's circle, jockey Mike Smith noticed something was off and dismounted. The horse was vanned off and returned to the barn where an x-ray later revealed he'd suffered a condylar fracture to his left front leg. The injury will sideline Mastery for at least three months and cost him the chance of competing in any of the classic 3-year-old races that make up the Triple Crown.
Mastery had plenty of skill, but luck was not on his side and so, for him, the Triple Crown was merely a faint dream. But what if the dream was right in front of you, yards from becoming reality? For Smarty Jones, it was.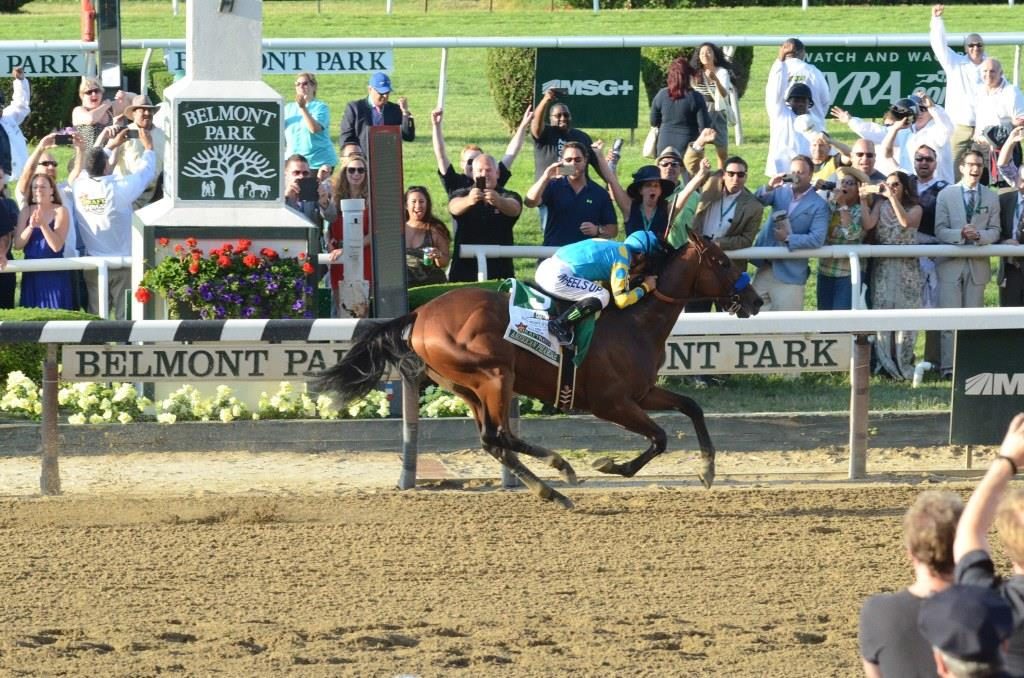 The chances are slim that a Pennsylvania homebred, one of two horses that remained in a down-sized breeding operation, could even make it to the Kentucky Derby — let alone win it. But in 2004, with trainer John Servis and jockey Stewart Elliott, relative unknowns outside their home track in Philadelphia, Pat and Roy Chapman's Smarty Jones did just that and soon had the Triple Crown within his grasp.
By the time he made it to the Belmont, Smarty Jones was unbeaten in eight races; all run at different distances over five different tracks. He had amassed a following of race fans as impressive as his resume. From hats and t-shirts touting "Go Smarty Go" popping up all over the country, to a song about the lively colt, to a group of nuns stopping by his barn, Smarty-mania had fans eager to cheer on this extraordinary horse and his ordinary connections.
Once again, not only talent but luck would be needed to take the Triple Crown. Smarty Jones had pressure from his rivals in the Belmont, but the pace was reasonable and he was able to fend off his challengers entering the top of the stretch with nearly a four-length lead. An eighth-mile from the finish, 36-1 Birdstone had closed a six-length gap and was within reach of Smarty Jones. Track announcer Tom Durkin claimed the 26-year Triple Crown wait was a furlong away. Stewart Elliott continued to encourage Smarty Jones, but Birdstone would not give up and soon dashed the hopes of history, mere yards from the finish. It was such a bittersweet moment for racing that even winning Belmont owner Mary Lou Whitney apologized to the Chapmans for Birdstone's victory.
Today the connections of more than 20 horses are working toward the first Saturday in May with faith their horse will wear the garland of roses and continue down the path to the Triple Crown as Smarty Jones and American Pharoah did. Two of those are trainers Ian Wilkes and Joe Sharp.
Ian Wilkes conditions Kentucky Jockey Club (gr.2) and Sam Davis (gr.3) winner McCraken for Janis Whitham's Whitham Thoroughbreds. Joe Sharp trains Risen Star (gr.2) and Louisiana Derby (gr.2) winner Girvin for owner Brad Grady. Assuming fate allows each to enter the 143rd Kentucky Derby, it will be the first attempt for each trainer, although both have glimpsed it before.
Long-time assistant to Hall of Fame trainer Carl Nafzger, Wilkes took over the majority of Nafzger's stable in 2006. When Nafzger won the 2007 Kentucky Derby with Street Sense, one of a few horses Nafzger had kept for himself, Wilkes was by his side lending a hand with the colt. The patient Wilkes has amassed a multitude of graded stakes wins in the 10 years since, including the Breeders' Cup in 2012 with Fort Larned, but has not been able to get back to the Derby.
Sharp, 20 years Wilkes' junior, worked as an assistant to trainer Mike Stidham and then Mike Maker before going out on his own two years ago. He too has stood alongside as his mentor prepared a Kentucky Derby starter, playing a role in the conditioning of 2014 contender Vicar's in Trouble. Sharp has won only three graded stakes in his young career, two of them with Girvin.
There's a reason the Triple Crown is the biggest honor a horse can achieve, but only a dozen horses have accomplished the feat. Despite the rarity, each May race fans are ever-faithful the Kentucky Derby winner will go on to win the Preakness and Belmont. Wilkes and Sharp certainly have talented runners this year that look capable of making this year's Triple Crown journey thrilling. Will it happen this year? With a little luck, one can hope!
12 Triple Crown Winners
1919 Sir Barton
1930 Gallant Fox
1935 Omaha
1937 War Admiral
1941 Whirlaway
1943 Count Fleet
1946 Assault
1948 Citation
1973 Secretariat
1977 Seattle Slew
1978 Affirmed
2015 American Pharoah
By Jessie Oswald
Photos bu Horsephotos.com