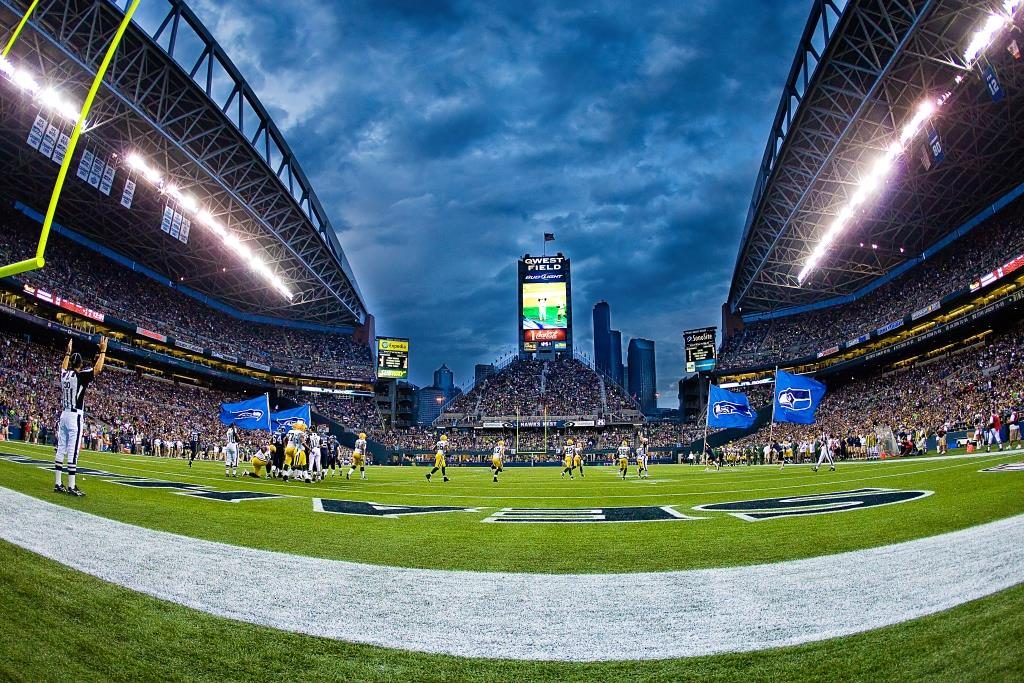 With the NFL season right around the corner, it feels like the night before Christmas. How have your favorite teams improved their rosters since last season? Are there key match-ups that you can't wait for? We are excited to unveil our 2017 NFL Preview outlining some of the rookies we are excited about, veterans and trades, must see match-ups and a few fantasy finds we think you'll like. So gear up and get ready … because we're ready for some football!
Rookies to Watch
Deshaun Watson, QB, Houston Texans
Fresh off of winning the National Championship at Clemson, Watson was the No. 12 overall pick. He's expected to be the quarterback that can take Houston to the next level. The Texans have a great defense and talented skill players on offense. The only problem was that Brock Oesweiler couldn't get them the ball. With Oesweiler now in Cleveland, Watson should start as a rookie quarterback and could do well with the support cast around him. Watson's superior talent, confidence and leadership skills should make him a Week 1 starter for the Texans. With DeAndre Hopkins and Lamar Miller capable of making life easier for Watson with their collective playmaking skills, the QB could make a run at the Offensive Rookie of the Year award with a solid season as the starter for a legitimate Super Bowl contender.
Leonard Fournette, RB, Jacksonville Jaguars
When he was healthy, there wasn't a more dynamic player in college football than running back Leonard Fournette. The problem was that it seemed like Fournette spent just as much time on the sideline as he did on the field for LSU. Jacksonville took him with the 4th overall pick in April's draft. The Jags are hoping he can be this season's version of Ezekial Elliot and find immediate success. Fournette is drenched with big play ability with the size and speed to be an every down back. A 1,000-yard season is definitely a possibility.
Mitchell Trubisky, QB, Chicago Bears
The Bears shocked the world when they traded up to spend the No. 2 overall pick on quarterback Mitch Trubisky. Pretty surprising move considering Trubisky started only 13 games in college at North Carolina. Now, he's expected to save a Bears offense that has struggled to keep up in an offensive powered division that includes Green Bay and Detroit. With Jay Cutler out of the picture, the Bears also signed Mike Glennon, but he's expected to be a stopgap QB at best. In this day and age of the NFL, first round QBs are expected to play early and often. The other issue working against Trubisky is that he doesn't have much in the way of a supporting cast. Chicago parted ways with receiver Alshon Jeffrey and will need a year or two to restock its weapons.
Dalvin Cook, RB, Minnesota Vikings
Rookie running back Dalvin Cook has big shoes to fill as the expected replacement for Adrian Peterson. Cook is an explosive back with lightning speed and the ability to find the end zone on any carry. He was a star at Florida State and his talent should transfer nicely to the next level. The opportunity is there for Cook to be a star, with several experts picking him as the Offensive Rookie of the Year. He should get plenty of carries in the Vikings backfield and he's also proven to be a great pass catcher as well.
Must See Match-Ups
Pittsburgh Steelers at Kansas City Chiefs
Week 6: Sunday, October 15 at 4:25 p.m. ET on CBS
Speaking of rematches, how about this game between two teams that gave us one of last season's most exciting post-season games. Two titans of the AFC in what will be a showcase game on CBS. If you remember, last season's match-up in the AFC semi-final wasn't decided until the final plays when Pittsburgh defense came up with a crucial 4th down stop to crush the Chiefs' Super Bowl hopes.
Atlanta Falcons at New England Patriots
Week 7: Sunday, October 22 at 8:30 p.m. ET on NBC
How about this tasty treat? A rematch of last season's Super Bowl smack dab in the middle of the regular season. Kind of surprised this game isn't the season-opening Kickoff Game, but this mid-season match-up is definitely the highlight of the league's regular season schedule.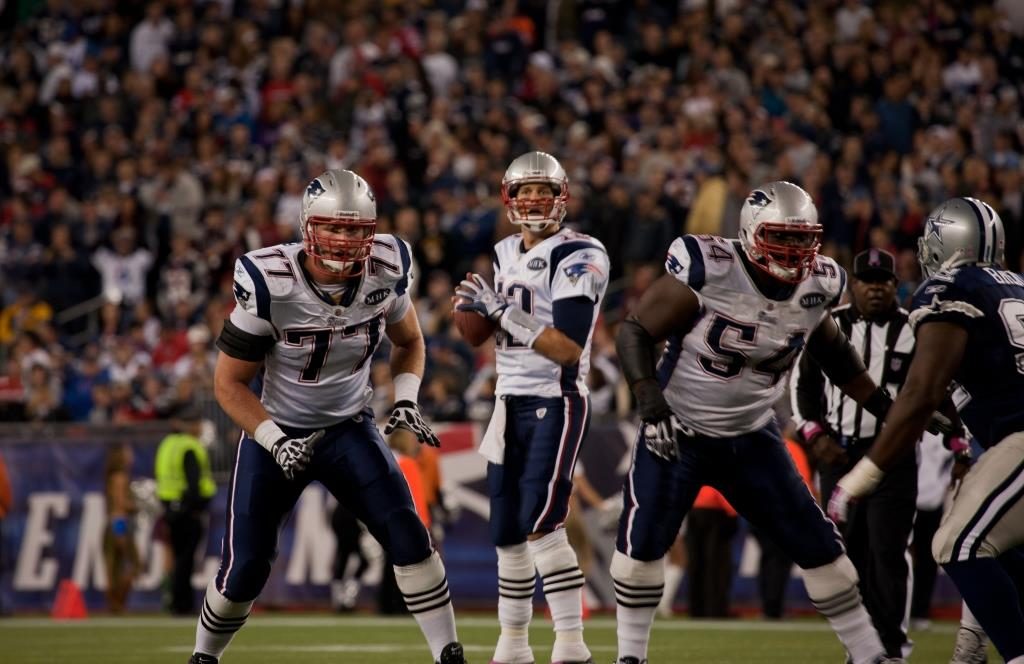 New Orleans Saints at Green Bay Packers
Week 7: Sunday, October 22 at 1 p.m. ET on FOX
Set your calendar for Week 7 because before the Super Bowl rematch, the NFL has given us this appetizer featuring two of the game's Hall of Fame quarterbacks. If you like offense, this game will be for you. Aaron Rodgers vs. Drew Brees. The last time Rodgers and Brees squared off, they combined for 765 yards and 7 touchdowns.
New England Patriots at Pittsburgh Steelers
Week 15: Sunday, December 17 at 4:25 p.m. ET on CBS
Two of the NFL's all-time best franchises going head-to-head a week before Christmas? Sign me up! There's too much star power on both sidelines to not include this match-up. A rematch of last season's AFC Championship, the best thing to hope for in this game are two healthy rosters. The Pats and Steelers faced each other twice last season, but Le'Veon Bell and Tom Brady were suspended for the first match-up, and Bell was sidelined in the first quarter of the AFC title game. If everyone is healthy and ready to go, this match-up means Christmas comes early for football fans.
Dallas Cowboys at Oakland Raiders
Week 15: Sunday, December 17 at 8:30 p.m. ET on NBC
This match-up is for the old-school football fan – two classic franchises with two of the more exciting young offenses in the game. Oh yea, they also have 8 Lombardi Trophies between them. Both the Cowboys and Raiders were just a few plays away from the Super Bowl last year. Dallas has a deadly one-two punch in second-year phenoms Ezekial Elliott and Dak Prescott. To counter, Oakland has a surging Derek Carr and also signed Marshawn Lynch out of retirement.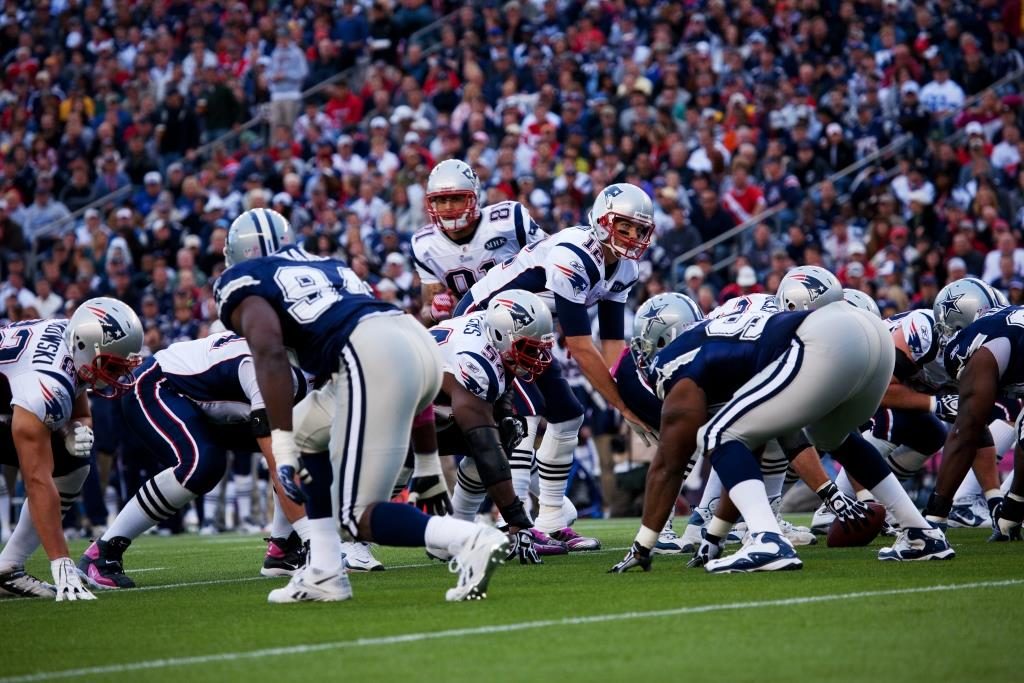 Fantasy Corner
Are you looking for a few under-the-radar picks to help you win your league? Well, keep reading! Everybody knows the superstar names when it comes to fantasy football. Of course, you want guys like Antonio Brown, Julio Jones, Cam Newton and Ezekiel Elliot, but here's a list of some under-the-radar picks that will help you dominate your draft.
LeGarrette Blount – Eagles
Blount had the 9th-best fantasy season among running backs last year, and that was playing for the pass-heavy Patriots. Despite Tom Brady averaging more than 40 pass attempts per game, Blount still rushed for 1,161 yards and a league-high 18 touchdowns. Now in Philadelphia, Blount should see more carries than he has at any point in his career. Don't be fooled by trendy names or sexy rookie running backs, Blount is a workhorse and primed for another big season. Don't expect him to replicate his 18-touchdown effort, but do expect him to surpass the 1,000-yardage mark. Plus, the big 260-pound bruiser is a great goal line option.
Eli Manning – Giants
Eli makes the list because of the sheer upgrade in talent around him this season. The Giants went shopping in the off-season and added receivers Brandon Marshall and Evan Engram to join Odell Beckham, Jr. Playing in a pass-heavy offense, Manning now has a full complement of weapons to throw to and his stats should reflect that in the upcoming season. Let others waste early round picks on Russell Wilson and Aaron Rodgers. There is plenty of value in ole reliable Eli.
Bilal Powell – Jets
Let's face it, somebody is going to have to score for the Jets this season. The Jets enter the upcoming season practically devoid of any star power. However, that doesn't mean there aren't fantasy points to be found for New York's "other" team. For the second straight season, Powell was a factor in the championship weeks of the playoffs. In Week 14, he had 179 combined yards with two TDs and five catches. The following week he had 162 combined yards with 11 catches. That's the type of stat line that wins you fantasy championships.
Adrian Peterson – Saints
True, he's not the same AP that we knew and loved in Minnesota. And yes, he's now 32 years old and has a lot of miles on his body. Still, Adrian Peterson has a little left in the tank and a lot left to prove on the field. No longer a top 10 pick, Peterson should be available later in your draft and he won't disappoint. Playing in the backfield behind Drew Brees will afford him many opportunities to find the end zone. He won't be the workhorse stud you're used to, but he'll still put up a very productive season and as long as he stays healthy, he'll be an every week starter.
Jameis Winston – Bucs
In his second season in the NFL, Winston proved to be a very productive fantasy quarterback. Much like Manning, Winston also received an upgrade in his supporting cast during the off-season when the team signed big play threat DeSean Jackson. Pair him with breakout star Mike Evans and you can see where there will be opportunities aplenty for Winston through the air.
Old Faces in New Places
Ryan Fitzpatrick – Tampa Bay Bucs from Jets
Adrian Peterson – Saints from Vikings
LeGarrette Blount – Eagles from Patriots
Jamal Charles – Broncos from Chiefs
Chris Long – Eagles from Patriots
Brandin Cooks – Patriots from Saints
More on the Move
Dontari Poe – Falcons from Chiefs
Latavius Murray – Vikings from Raiders
Eddie Lacy – Seahawks from Packers
Brandin Cooks – Patriots from Saints
Martellus Bennett – Packers from Patriots
Alshon Jeffrey – Eagles from Bears
Geno Smith – NY Giants from NY Jets
DeSean Jackson – Tampa Bay from Redskins
Lawrence Timmons – Dolphins from Steelers
Brandon Marshall – NY Giants to NY Jets
Micah Hyde – Bills from Packers
Manti Teo – Saints from Chargers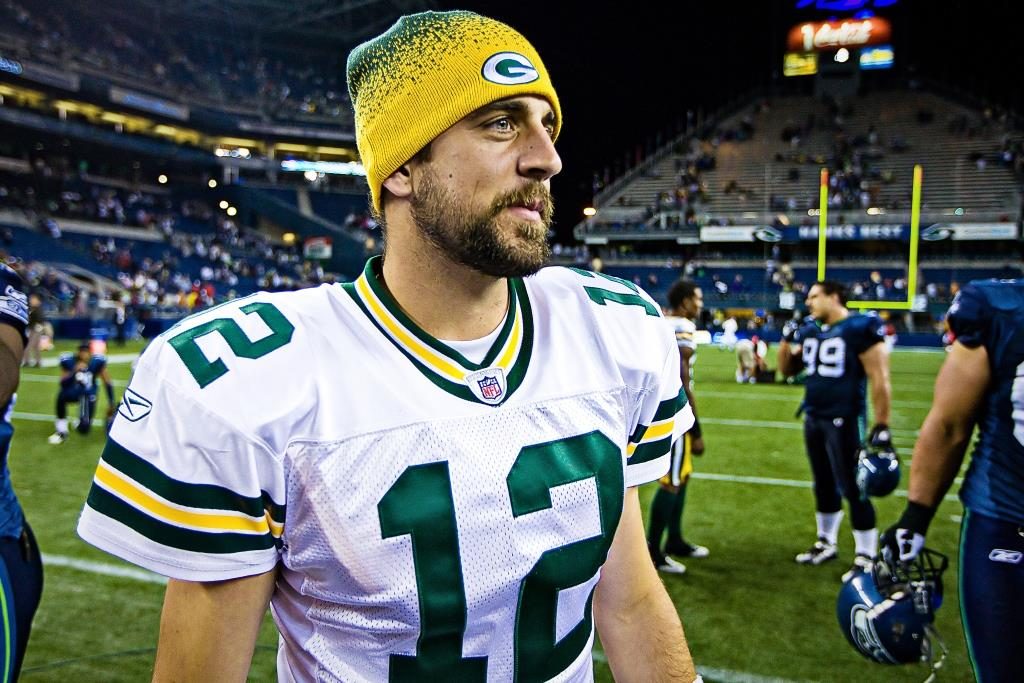 By Matt Willinger @MattWillinger (Louisville, Kentucky)