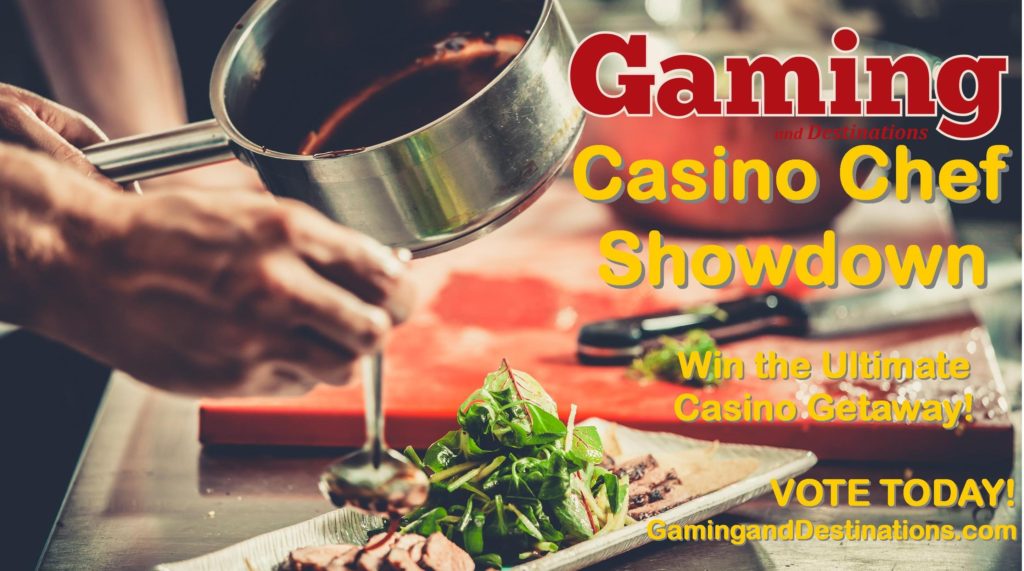 It's time to kick off Round 2 of Gaming and Destinations Casino Chef Showdown!
Round 1 was super close among all of our chefs and in the end Chef Anthony from Scarlet Pearl Casino Resort in Biloxi and Chef Greg from Sam's Town Casino in Tunica, Mississippi prevailed as the first round winners.Round Two is underway and runs thru Friday, July 19.
Vote for your favorite recipe and you will be entered for a chance to win the Ultimate Culinary Casino Getaway to the casino of your choice.
By voting you will be entered to win the Ultimate Casino Culinary Getaway that includes:
Dinner for two at the premium restaurant at your casino of choice. (Excludes alcohol)
One-night stay at the casino of your choice.
$100 to spend at the casino, in the shops, or to save for a rainy day
$100 for travel expenses (Ie. Gas)
Your trip review published in G&D Magazine! (Optional)
Please fill out the information below, select your favorite recipes, and you'll be entered into the giveaway!
Good luck!