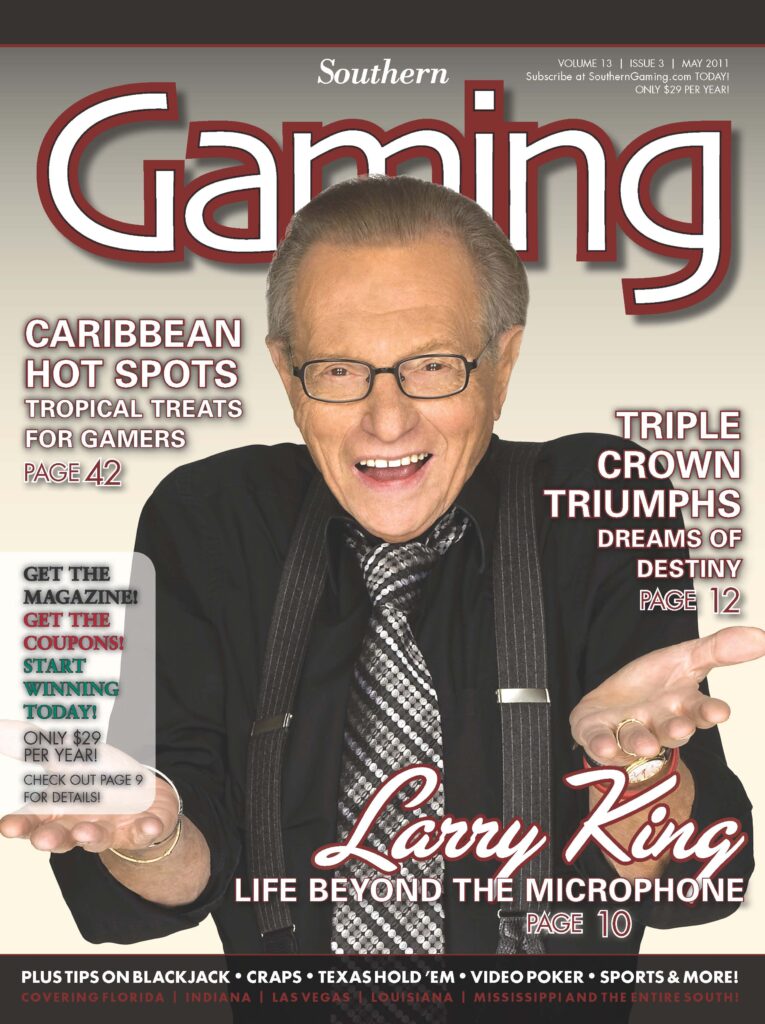 Few people can say they have mastered their industry or trade. Even fewer can say they have mastered it for fifty years. One of the few who has accomplished this scarce feat is Larry King. The man who made a living interviewing the biggest names in show business, politics, social circles and just about every super star you could imagine.
In 2011, when he signed off on his final Larry King Live Show on CNN, he left us with the words "Instead of goodbye, how about so long."
Southern Gaming publisher, G. Douglas Dreisbach got the opportunity to catch up with the legend himself in 2011 for an article/interview published in the May 2011 issue of Southern Gaming and Destinations. R.I.P. to the King of the microphone.
Listen to his description of the Kentucky Derby below.

Listen to the entire interview for free below.