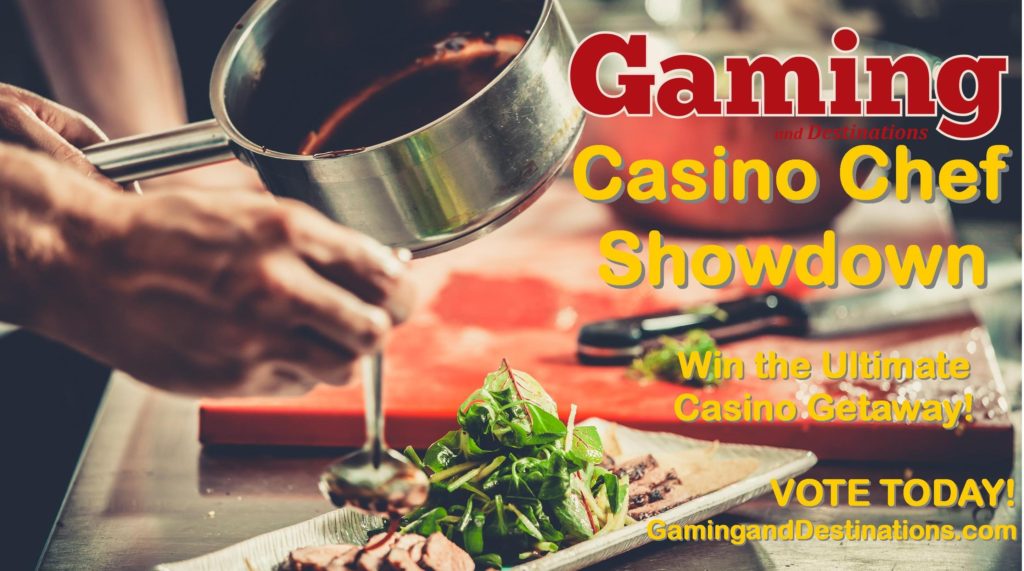 It's official! The 2019 Culinary King of the Casino is Chef Greg Hargrow from Sam's Town Casino & Hotel in Tunica, Mississippi. Chef Hargrow outlasted some stiff competition in this year's Casino Chef Showdown, but prevailed in the end as the champion. Check out his winning recipe below, as well as the other participating chefs, and be sure to stop by and try out their menu's…they are all amazing!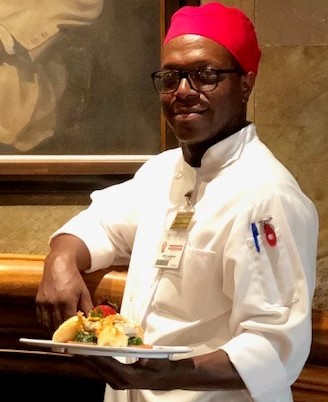 Seafood La'Tasha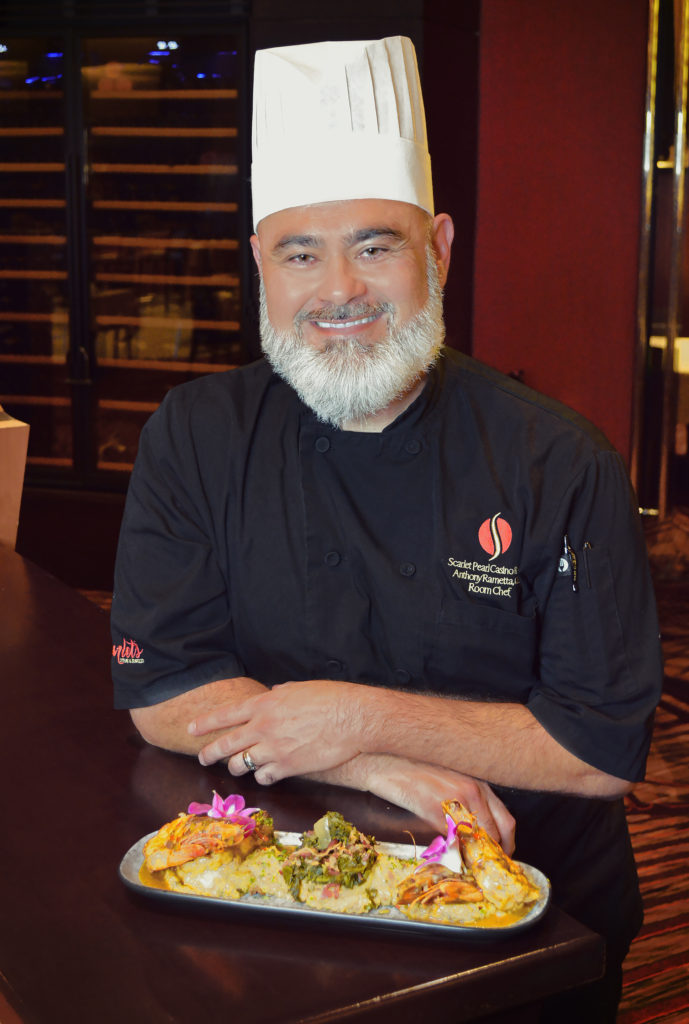 Colossal Skull Island Shrimp & Four-Cheese Tasso Grits with Abita Beer Sauce and Braised Spiced Greens

Chef Anthony Rametta from Scarlet Pearl Casino Resort – D'Iberville, MS
CLICK HERE to view the recipe.

Wagyu Strip 8+ with Cherry Blossom Shoyu, Purple Potatoes and Honey Caviar
Chef Corey Parenteau from Grand Falls Casino & Golf Resort – Larchwood, IA
CLICK HERE for the full recipe

Marinated Flank Steak with Grilled Romaine Salad & Chipotle Lime Sauce
Chef Sam Forgacs from JACK Cleveland Casino – Cleveland, OH
CLICK HERE for the full recipe

Fuji Apple Stuffed Pork Chops with Sage Dressing
Chef Kevin Hardrick from 1st Jackpot Casino – Tunica, MS
CLICK HERE for the full recipe

Margarita Shrimp Tacos
Chef Jessie Gonzales from JACK Thistledown Racino – N. Randall, OH
CLICK HERE for the full recipe